Joe Biden Holds Narrow Lead Over Donald Trump in Key Swing States Like North Carolina and Florida, New Poll Shows
Former Vice President Joe Biden holds a narrow lead over President Donald Trump in key swing states such as Florida and North Carolina for the 2020 election, a new poll shows.
The poll, published by FiveThirtyEight, looked at states such as North Carolina, Wisconsin, Florida, Pennsylvania and Michigan, where at least three polls were conducted in April.
Biden holds a slim lead over Trump in each of these key swing states, according to the polls. In North Carolina, Biden received 47 percent of votes compared with Trump's 46 percent. In Florida, Biden received 47 percent while Trump received 43 percent of votes.
Across these key swing states, Biden holds the largest lead on Trump in Pennsylvania at 48 percent and Michigan at 49 percent, while Trump received 43 percent of votes in both of these states.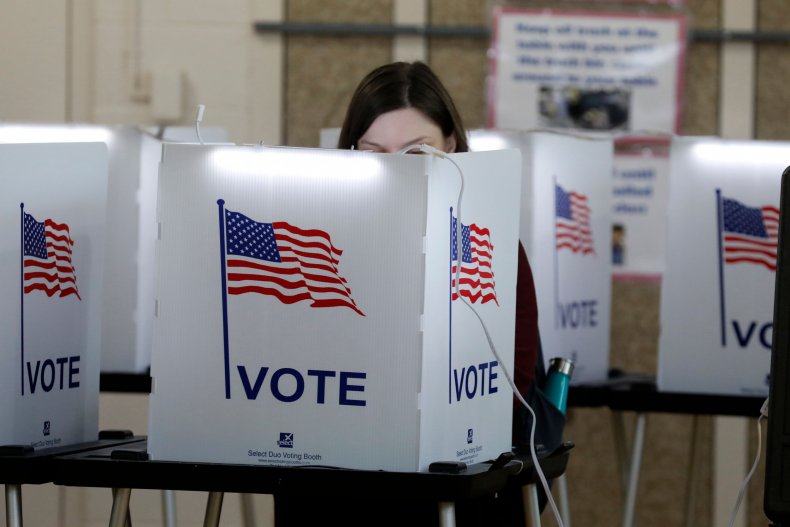 North Carolina, Florida, Wisconsin, Pennsylvania and Michigan are considered key swing states because they could be won by either candidate, compared to other states that are more likely to be won by a particular party's candidate.
In 2016, Trump beat former Democratic presidential candidate Hillary Clinton in Florida, Michigan, Iowa, North Carolina, Ohio, Pennsylvania and Wisconsin. While these states helped Trump win the 2016 elections, the polls from FiveThirtyEight show that they could instead help Biden in the upcoming election.
According to FiveThirtyEight, if Biden can win the same states that Clinton won during the 2016 election and any combination of three of four key swing states, he would be elected president.
In a similar poll conducted by NBC News and the Wall Street Journal, which surveyed 900 registered voters, shows Biden holding a combined six-point lead over Trump, 49 percent to 43 percent respectively, in 11 key swing states. In addition to the states listed in the FiveThirtyEight polls, this one also includes Arizona, Colorado, Maine, Minnesota, Nevada and New Hampshire.
The poll by NBC News and the Wall Street Journal also found that more Americans—47 percent—feel that Biden would be the better candidate to handle a crisis compared with Trump, at 38 percent. Voters also said that Biden would handle the coronavirus outbreak better—he received 45 percent of voters' support, compared with Trump, who received 36 percent.
FiveThirtyEight's polling system also shows Biden holding a 6.4 percentage point margin over Trump nationally. In polls pulled from a number of different states, Trump holds a lead in just 5 out of 19 states, including Utah at 51 percent, Indiana at 52 percent, Mississippi at 49 percent, Georgia at 48 percent and Texas at 48 percent.