Joe Biden Hopes Mail Bombs Will 'Wake' Up Politicians to 'Put Nation Back Together Again' After Being Targeted
Hours after being named as one of the intended recipients of at least 10 pipe-bomb packages sent to high-profile politicians and detractors of President Donald Trump, former Vice President Joe Biden said he hoped the scare would serve as a wake-up call that it was time to "put this nation back together again."
"Folks, we don't have all the facts yet," Biden said Thursday night while speaking at the State University of New York at Buffalo.
"We don't know who's behind this and why they're doing it. But as my mother used to say, that out of something bad, Joe, something good will come if you look hard enough for it.
"My hope is this recent spate of who knows what they were, pipe bombs being mailed, might wake everybody in my business up a little bit, and we will begin to put this nation back together again," he said.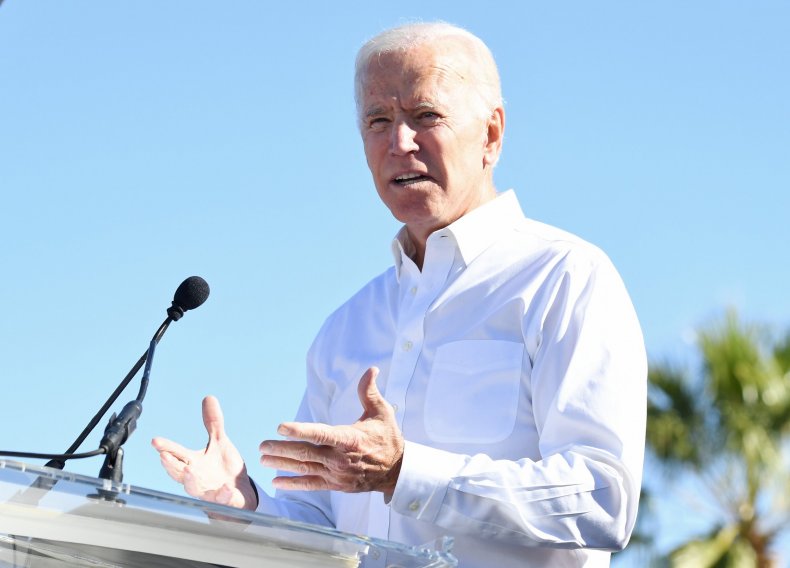 All the recipients of the pipe-bomb packages have been outspoken critics of Trump, including former President Barack Obama, former Secretary of State Hillary Clinton, former CIA Director John Brennan, former Attorney General Eric Holder, Democratic Representative Maxine Waters of California, billionaire investor George Soros and actor Robert De Niro.
None of the bombs, which investigators said were poorly made, detonated, and no one was injured.
Read more: Maxine Waters: Trump should 'take responsibility' for bomb threats, he's been 'dog-whistling' to supporters
Biden said it was time for the U.S. to address "division," "hatred" and "ugliness" in the country, asserting it "has to end."
The former vice president said that throughout his political career he had "never looked at a political opponent as an enemy. An opponent in a contest of ideas, but not an enemy."
Biden then appeared to address comments made by Trump, without naming the U.S. leader. "Americans is who we are. We're Americans before we're Democrats, Republicans or independents, and ladies and gentlemen, the press is not the enemy of the people. Immigrants are not animals," the politician said to a cheering crowd.
"My hope and prayer is that all of our leaders will work to lower the temperature in our public dialogue, and I have faith they will do that," said Biden.