Joe Biden Says Trump's Brutality to Refugees Is an 'Embarrassment' and That Americans 'Know That's Not Right'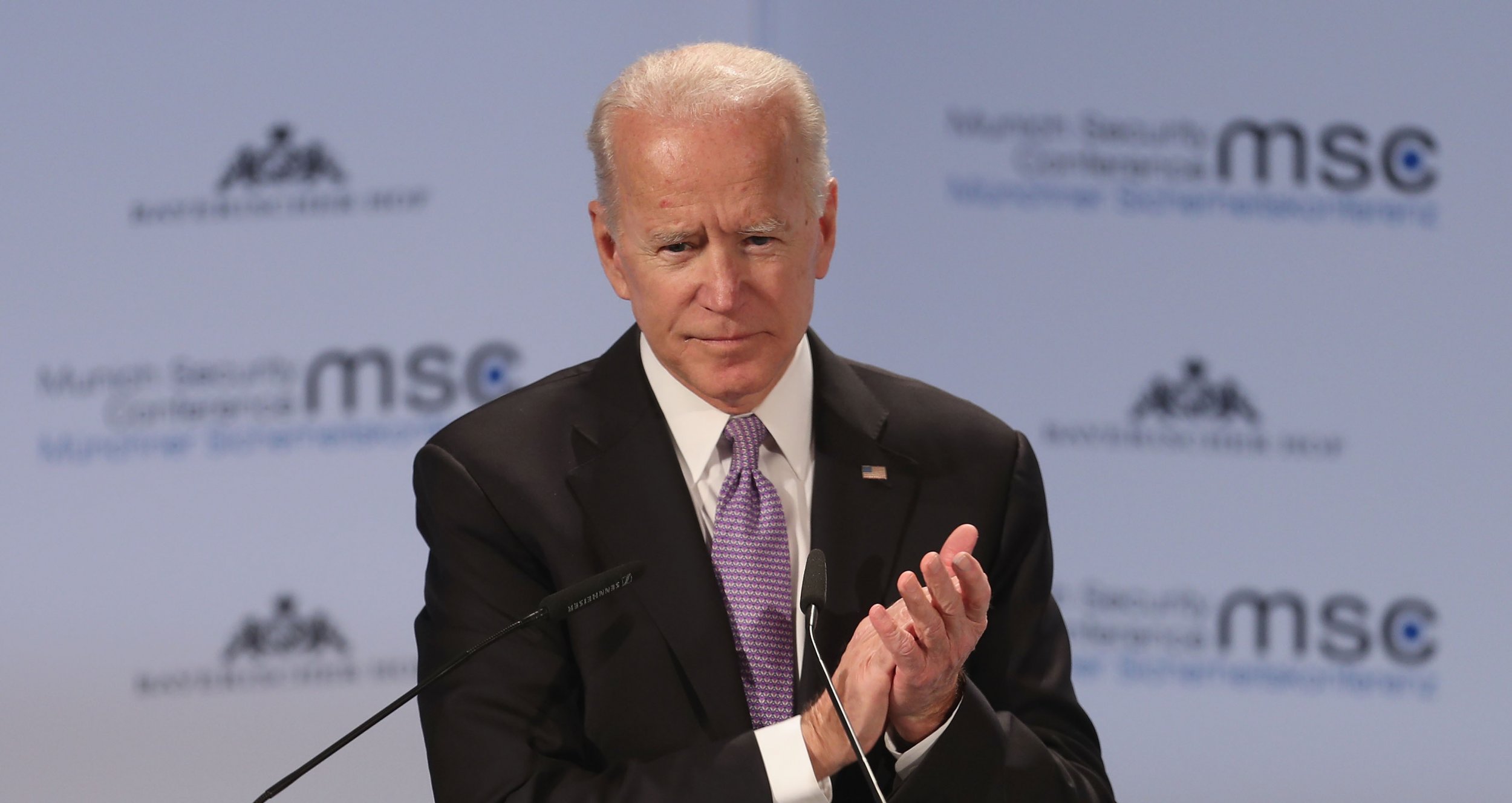 Joe Biden aimed a thinly-veiled jab at the Trump administration's record on immigration during a speech to an audience of European leaders Saturday.
He made the comments at the Munich Security Conference in Germany, where he assured the crowd that the American people understood the importance of fostering close ties with their allies—even if the country's leaders didn't.
"Hesitancy and uncertainty," he said, were holding NATO partners back—something he said is "due in part to the perception the United States itself is holding back and uncertain."
But Americans he'd spoken with over the last two years knew the country must work with its closest friends to "harness the fortunes of a rapidly changing world," Biden said.
"While I cannot stand here today as an elected government official who is able to set policy, I can speak as a citizen. I can offer insight into my country," the former vice president said. "The America I see…does not wish to turn our back on the world or our allies."
The American people value justice, democracy and a free press, he added, and a nation that stands up to dictators and "strongmen who rule by coercion, corruption and violence."
Apparently swiping at President Donald Trump in particular, Biden criticized the separation of migrant families. "The America I see values basic human decency, not snatching children from their parents or turning our back on refugees at our border," he said. "The American people understand…because it makes us an embarrassment. The American people know, overwhelmingly that it is not right. That it is not who we are."
Trump's "zero tolerance" immigration policy saw thousands of children separated from their families after they crossed the southern border illegally. Widely-condemned, the costly policy left families divided for months.
Biden's words of support for America's NATO allies came in stark contrast to Vice President Mike Pence's address to the conference. Pence called on Europe's leaders to join the U.S. in leaving the Iran nuclear deal and asked them to "stop undermining" the country's sanctions on the Islamic Republic.
German Chancellor Angela Merkel told the conference it seemed like "the Europeans [were] on one side and the Americans on the other side."
When Pence shared greetings from Trump with the audience on Saturday, he was met with approximately five seconds of silence.