Joe Biden Controversy: Republicans Are Increasingly Defending Former VP—'He's a Good Guy. I Think He Means Nothing Bad'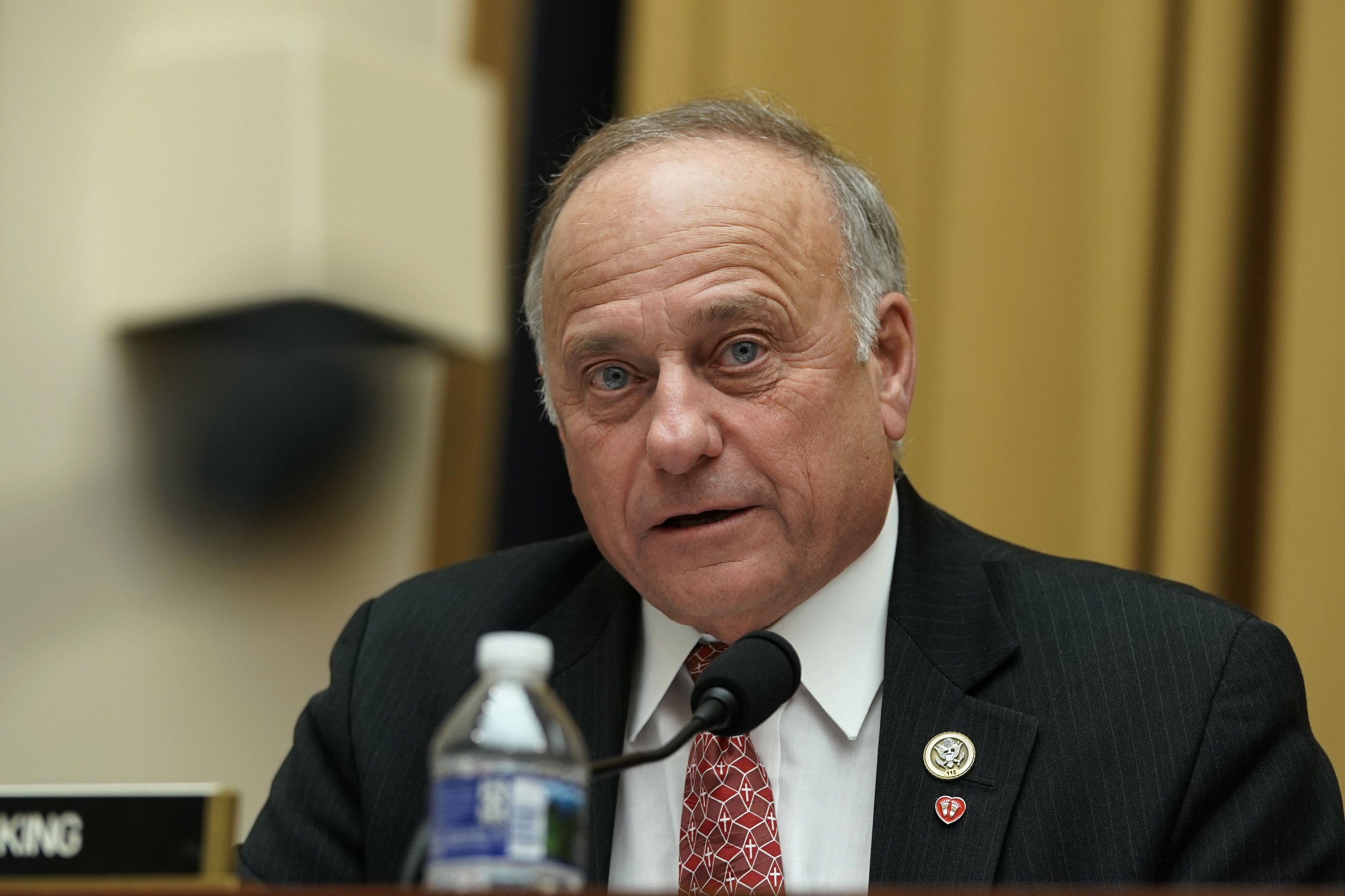 On Wednesday, Representative Steve King of Iowa joined several high-profile Republicans in defending former Vice President Joe Biden over allegations of inappropriate touching.
The embattled congressman condemned an "irrational Democrat media assault" against the politician, who he argued was "just an affectionate guy."
In recent weeks, several women have accused Biden of unwanted, inappropriate touching. In a video addressing the accusations he promised to be "more mindful and respectful of people's personal space."
Comparing the backlash against Biden to the Clinton-Lewinsky scandal, King tweeted: "Irrational Democrat media assault on @JoeBiden. You would think he had 'sexual relations' with an intern in the Oval Office...except Democrats aggressively defended Bill Clinton. Joe Biden is just an affectionate guy."
King joins Senators Lindsey Graham of South Carolina and Susan Collins of Maine in defending Biden. Graham recently told reporters Biden was just a "glad-handing politician," according to HuffPost.
"Maybe at times he's done some things that make people feel uncomfortable, but it matters to me what his intent is," Graham said Wednesday. "I just think he's a good guy. I think he means nothing bad by this."
Collins told reporters Tuesday: "I've known Joe Biden for so many years, and he is a very friendly, affectionate individual who is a natural toucher—never found him to be inappropriate," the outlet reported.
Media figures such as CNN'S Jake Tapper have criticized Biden over the accusations from women, including former Nevada Assemblywoman Lucy Flores. "You are not allowed to touch women inappropriately. Again, it doesn't matter if your intention is sexual or just friendly; you can't massage a woman's shoulders and sniff her hair and kiss the back of her head. That's not appropriate," he said on The Lead.
Democratic candidates, including Kamala Harris and Beto O'Rourke, have praised women for coming forward with their claims, The Hill noted. But both have stopped short of saying Biden should stay out of the 2020 race.
King himself faced controversy over remarks he made in The New York Times in January. The representative asked when phrases like "white nationalist" and "white supremacist" became offensive in an interview with the newspaper.
He later said those who considered his comments racist were "policing our language," comparing his situation to George Orwell's dystopian novel Nineteen Eighty-Four. In the fictional superstate of Oceania, "thought police" targeted citizens that harbored unapproved, individualistic thoughts.
In March, King sparked controversy again when he posted a meme that portrayed a violent "civil war" between Republicans and Democrats. "Folks keep talking about another civil war," the Iowa politician wrote on Facebook. "One side has about 8 trillion bullets, while the other side doesn't know which bathroom to use."