The fanfare that traditionally comes hand in glove with Inauguration Day is expected to be scaled back due to the unprecedented nature of the coronavirus pandemic, President-elect Joe Biden has said.
With COVID cases continuing to increase and states imposing restrictions, Biden's presidential inaugural committee is looking at how to control the crowds who usually gather on Ball and along the parade route from the Capitol to the White House, NBC reported.
The committee will also look at the best way to hold smaller indoor events that are usually a staple for the day, such as the congressional luncheon in the Capitol's National Statuary Hall and the balls attended by the new president and first lady.
Biden said he expects the event on January 20 to resemble the 2020 Democratic National Convention, which was held virtually. He said the committee was in talks with the leadership of the House of Representatives and the Senate about how to plan the celebrations.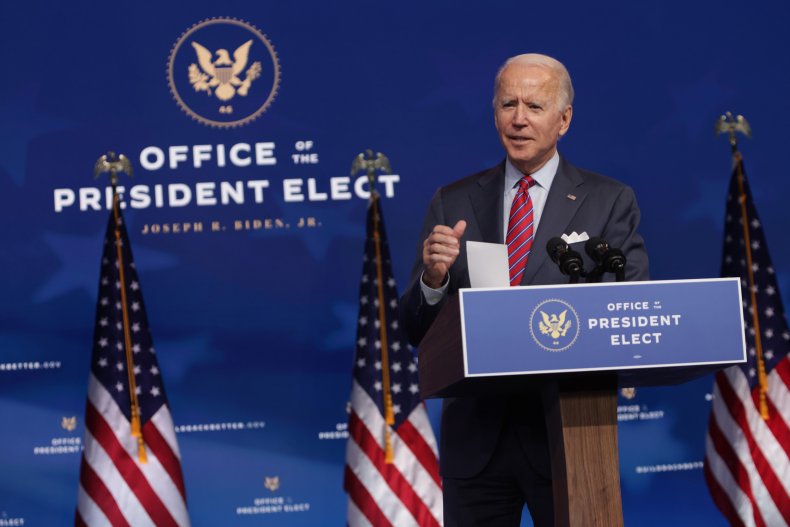 "My guess is there probably will not be a gigantic inaugural parade down Pennsylvania Avenue. But my guess is you'll see a lot of virtual activity in states all across America, engaging even more people than before," he told reporters during a news conference on Friday in his hometown of Wilmington, Delaware.
"First and foremost in my objective is to keep America safe but still allow people to celebrate," he said, "to celebrate and see one another celebrating."
"But, I promise you, it'll be available either virtually or in-person for many and my guess is, there will still be a platform ceremony, but I don't know exactly how it's all going to work out. The key is keeping people safe,' he added.
To pay for the event, Biden has decided to accept up to $500,000 from individuals, up to $1 million from corporations, but no money from lobbyists, NBC reported.
Inaugural committee CEO Tony Allen said in a statement that the day "will look different amid the pandemic, but we will honor the American inaugural traditions and engage Americans across the country while keeping everybody healthy and safe."
As well as the unprecedented pandemic, it appears likely that President Donald Trump will not attend the event. This means that the long-standing tradition in which the incoming and outgoing president meet at the White House and travel to the Capitol together before the ceremony could be upended.
Trump continues to allege without evidence that the election was marred by fraud despite failed lawsuits. If he is a no show on January 20, he would be among only a handful of incumbents in history not to witness his successor from taking the oath of office.
The graphic below provided by Statista shows the amount of money spent during this century's elections.