Joe Biden, Kamala Harris Express Their Condolences to President Trump After Brother's Death: 'Our Prayers Are With You'
Democratic presidential candidate Joe Biden and his running mate Senator Kamala Harris of California expressed their condolences to President Donald Trump following the Saturday death of his brother Robert Trump.
"Mr. President, Jill and I are sad to learn of your younger brother Robert's passing. I know the tremendous pain of losing a loved one — and I know how important family is in moments like these. I hope you know that our prayers are with you all," Biden, who served as vice president under former President Barack Obama, tweeted on Sunday.
"Doug and I join the Biden family in sending our deepest condolences and prayers to the entire Trump family during this difficult time. Losing a loved one is never easy but know that we are thinking of you," Harris, who was selected as Biden's vice presidential candidate last week, wrote in a Twitter post, sharing the former vice president's tweet.
Newsweek reached out to the White House and the Biden campaign for further comment, but did not receive a response by the time of publication.
The White House announced the death of Robert Trump, the president's younger brother, on Saturday evening.
"It is with heavy heart I share that my wonderful brother, Robert, peacefully passed away tonight. He was not just my brother, he was my best friend. He will be greatly missed, but we will meet again. His memory will live on in my heart forever," Trump said in an official statement. "Robert, I love you. Rest in peace."
Trump changed his plans to schedule a visit to his 71-year-old brother in the hospital in New York City on Friday, after he learned that his condition had worsened significantly. The president also reportedly called the hospital to speak with his brother on Saturday, according to CNN. It was unclear whether they were able to connect over the phone, however.
The younger Trump had reportedly been sick for several months. Details of his illness have not been publicly released.
"I have a wonderful brother. We have a great relationship for a long time, from day one, so long time ago. And he's in the hospital right now," the president told reporters on Friday.
"Hopefully he'll be alright, but he's—he's pretty—he's having a hard time," Trump said.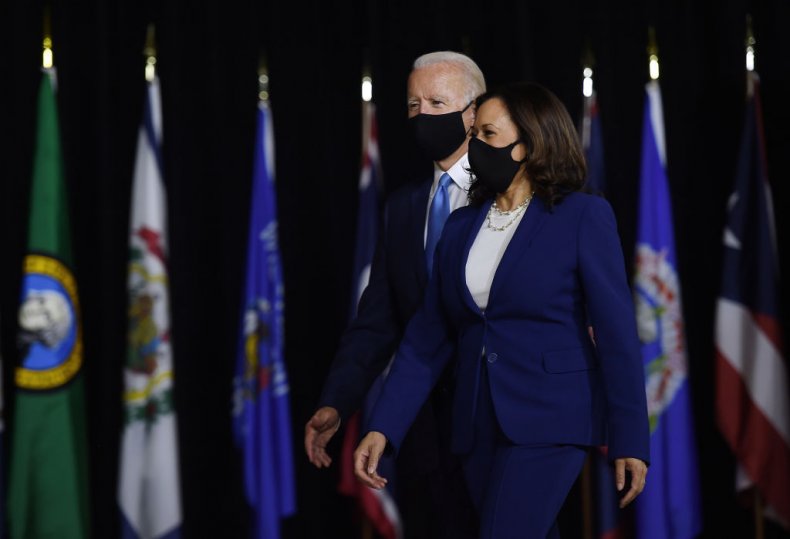 The president and his brother had two other siblings. Their elder brother Fred Trump Jr. died in 1981. The president's older sister, Maryanne Trump Barry, is 83 and served as a senior judge of the U.S. Court of Appeals for the Third Circuit until February 2019.
Biden's and Harris' remarks on Trump's brother's death marked a stark contrast from what has already become a bitter campaign, with Trump regularly attacking his Democratic rivals from the White House and at campaign events. Biden and Harris have repeatedly slammed the president as well, with Biden calling out the president's "politics of racist rhetoric that appeals to division" at the duo's first in-person event together after the announcement that the California senator would serve as his running mate last week.