How to Get Inauguration Tickets for Joe Biden, Kamala Harris Swearing-in Ceremony
Joe Biden and Kamala Harris' inauguration is about two months away, but tickets are available to request now.
While details of the event have not been released—the day may look a little different this time around due to the pandemic—the event is set to take place on the West Front of the United States Capitol, in Washington D.C., on January 20, 2021.
The ceremony will see President-elect Biden and Vice President-elect Harris be inaugurated as President and Vice President of the United States, following their victory in the 2020 presidential election.
The presidential inauguration is a free event, but every attendee must have a ticket. There are a limited number of tickets available, which will be granted on a first-come, first-served basis, and tickets can be requested until January 1, 2020.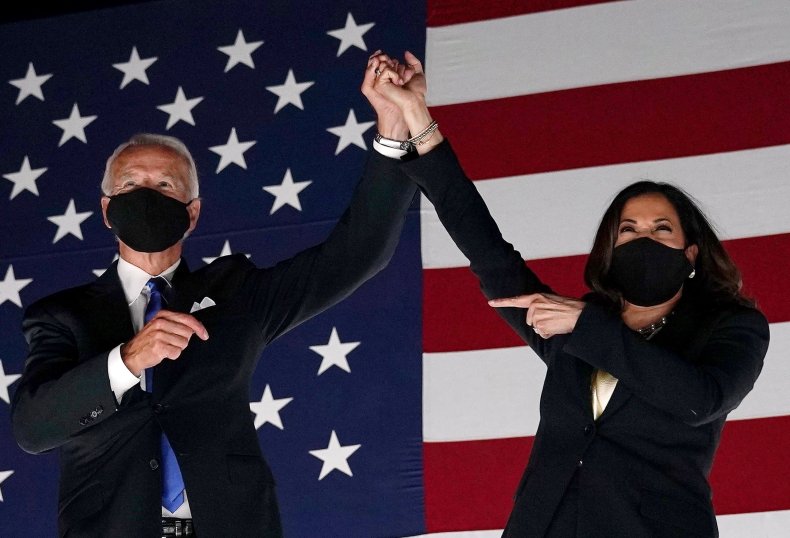 Ticket numbers are also limited per household, though numbers vary by state. In Ohio, for example, groups can request up to four tickets, but in Georgia, six tickets are available per household. Check with your state office for more information on how many tickets can be requested.
Nevertheless, everyone in the group—including children and infants—must have a ticket.
Tickets should be requested through an individual's United States Senator or United States Representative by filling out a form on the senator or representative's website.
The congressional offices will find out how many tickets they have been allocated for members of the public a few weeks after election day, therefore, they cannot grant the requests for tickets until then.
Additionally, the offices will only receive the tickets around a week before the inauguration. In some states, members of the public may receive their tickets by mail just days before the event, while other states require members of the public to collect their tickets at the congressional office.
The inauguration may be impacted by the pandemic, though Ohio senator Rob Portman's office says: "At this time, our office is not aware of any restrictions to the inaugural ceremonies that may be caused by COVID-19."
However, North Carolina senator Richard Burr's office says: "While we have not learned if there will be a public gathering or issuance of inaugural tickets in 2021, we are collecting requests here and will be in touch when we know more."
Therefore, tickets can be requested from now until January, but further information about the inauguration day will be released over the next few weeks. Depending on the COVID-19 situation in the U.S. in January, the inauguration day may be modified to follow health and safety guidelines like social distancing.