Joe Biden has taken the lead in Pennsylvania, surpassing President Trump in the key battleground state.
This latest state of play has greatly improved Biden's chances of flipping the state blue and thus securing the presidency./
A Biden win in Pennsylvania would give him 20 more electoral college votes to a total of 273, taking him over the line of the 270 needed to win the election.
Meanwhile, Trump is relying on winning the state to keep his chance of winning.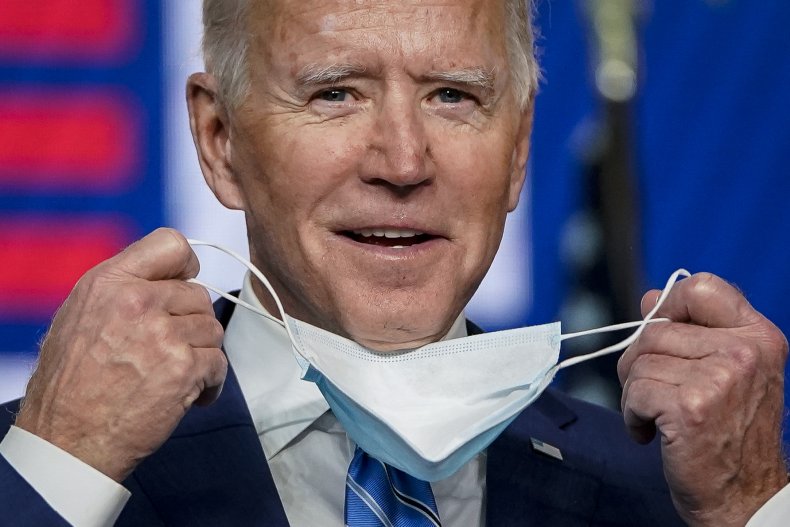 Biden also narrowly edged ahead of Trump in Georgia in the early hours of November 6.
So naturally, Twitter has reacted with some excellent memes and jokes.
"PENNSYLVANIA AND GEORGIA THIS MORNING," one tweet reads alongside a still from an iconic Arrested Development scene where a painted blue Tobias Fünke (David Cross) says: "I just 'blue' myself."
Another person shared a video of a girl having a hysterical meltdown and compared it to how Trump may behave when finds out that Biden has surpassed him in Georgia and Pennsylvania.
"Donald Trump waking up to see that Biden has taken the lead in Georgia and Pennsylvania," the caption reads.
An excellent sports reference sees Biden and Trump's faces crudely photoshopped onto football players, as one gains on the other to and takes him out before scoring a touchdown.
"Pennsylvania in a nutshell," the tweet reads.
The world of television has proved a fruitful basis for many of these memes with the Charlie Kelly (Charlie Day) conspiracy theory joke co-opted for the electoral process.
TV writer Kae Lani Palmisano invoked beloved comedy It's Always Sunny in Philadelphia to make a joke about the character Charlie at the CNN magic wall.
"It's Always Democratic in Philadelphia," she joked.
A well-known Game of Thrones meme sees Olenna Tyrell's (the late Diana Rigg) dying wish misquote for comedic effect.
"Tell Donald I want him to know it was Philadelphia," the joke reads.
Game of Thrones fans will remember this line in the show as the Lady of Thorns delivered a crushing revelation to Jaime Lannister (Nikolaj Coster Waldau) that she was the one responsible for his son/nephew's death.
Over in the world of The Simpsons, one person creatively used the "stop it he's already dead" line to show Trump being kicked while he's down by Pennsylvania.
Enjoy other choice memes below: