Joe Biden Opens Up 12-Point Lead on Trump in Wisconsin: Poll
President Donald Trump is trailing presumptive Democratic nominee Joe Biden by 12 points in the key swing state of Wisconsin with less than three months to go until election day, new data shows.
The latest battleground state poll released by Pulse Opinion Research found that 55 percent of likely voters in Wisconsin favored Biden, while 43 percent said they were leaning toward Trump.
A further 2 percent of Wisconsin voters said they were either unsure about who to vote for, or intended to back a third party candidate instead.
Pressed on whether they certain of their vote, almost eight in ten respondents said their vote wouldn't change, and 21 percent indicated that they could still be moved before polls open on November 3.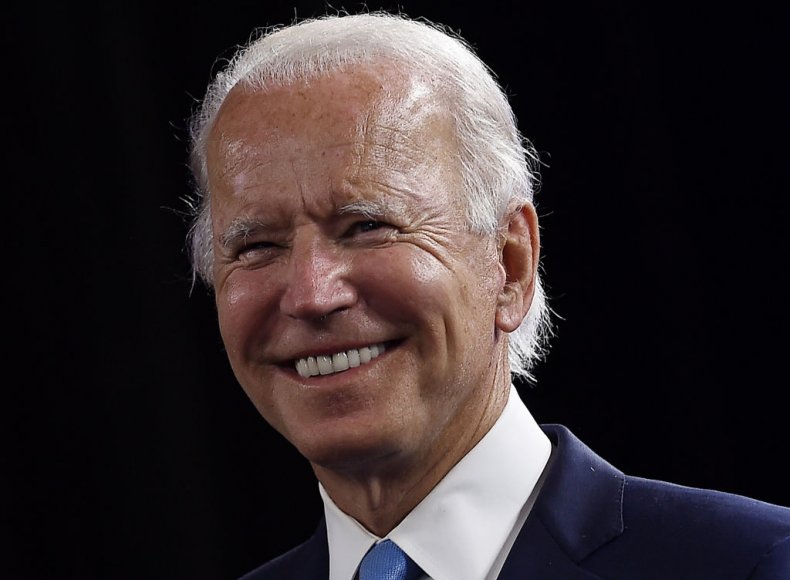 When pollsters asked for overall impressions of the leading presidential candidates, they found neither Biden or Trump were viewed favorably by a majority of Wisconsin voters.
Forty-nine percent of the demographic said they had either a "very" or "somewhat" favorable view of Biden, while a little more than four in ten (41 percent) said the same of Trump.
By comparison, 58 percent of state voters took an unfavorable view of Trump as 48 percent said the same of Biden, giving the Democratic challenger a net favorability rating of just one percentage point.
On the issue of handling the economy and employment, Biden led the president by 6 percentage points, with half of voters in Wisconsin saying they put greater trust in the former vice president to director the country's recovery.
Asked whether a plan for boosting the American economy by creating more high paying jobs and increasing existing wages would change the likelihood of them voting for a candidate, a little more than two thirds of Wisconsin voters (68 percent) said they'd be more likely to vote for a candidate with such a plan.
Eighteen percent of state voters said it would "make no difference" to how they would vote in three months time.
The new Pulse Opinion Research poll commissioned by the Center for American Greatness surveyed 750 likely voters in Wisconsin between August 5 and 6. Its margin of error stands at 4 percentage points.
According to the newly published FiveThirtyEight presidential election forecast, Biden is "favored" to win Wisconsin on November 3, having taken home the state in 72 percent of 40,000 simulated elections.
The mock election model also put his average share of the popular vote in Wisconsin at 52 percent as of Thursday morning.