Joe Biden Leads Donald Trump in Florida by 3 Points, Poll From Republican Firm Says
Former Vice President Joe Biden holds a narrow lead over President Donald Trump in Florida, according to a Republican polling and research firm.
A poll released Thursday by Cygnal shows Biden ahead of Trump by 3.2 percent in the country's largest swing state. Although Biden's advantage is within the poll's 3.3 percent margin of error, other recent polls have also shown Trump slightly behind in the state and a series of additional polls show support for the president falling nationally.
The poll was conducted from May 18 to May 30 and surveyed 881 likely Florida voters using a validated online panel. The Republican poll focused heavily on questions about who might have been to blame for the ongoing COVID-19 pandemic. Results showed the Chinese government was the most blamed, while Trump was second.
"While the race for President is tight, Florida voters trust Trump more to protect American interests against China," Cygnal's CEO and founder Brent Buchanan said in a press release. "And with such intense anger directed toward the Chinese government right now, that could help him in November."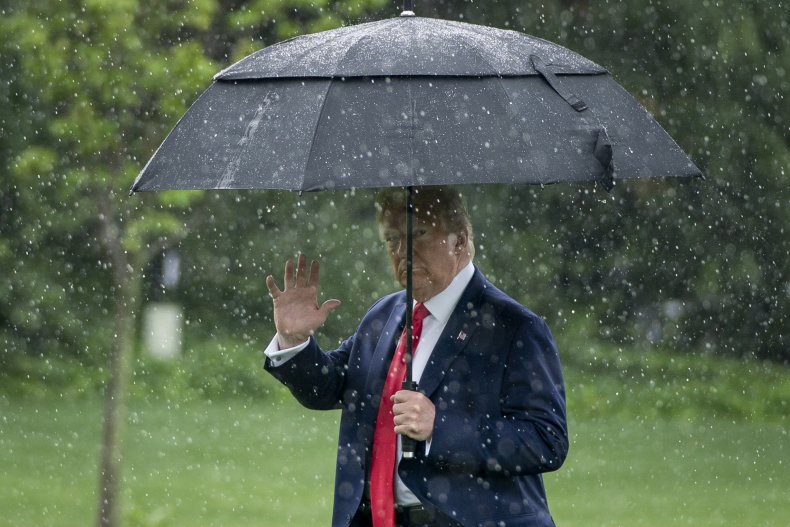 A poll conducted in Florida late last month by CNBC and Democratic firm Change Research also found Trump trailing Biden by 3 percent, while a survey from St. Pete Polls found Biden ahead by 1 percent a few days earlier. Most polls conducted recently in the battleground state have shown Biden with a slight lead, although several are within the margin of error. Trump won the state by 1.2 percent in 2016.
Trump's recent polling numbers have looked less than encouraging in several other swing states. A poll of Michigan released on June 7 showed the president down by 12 percent, with two previous polls showing him behind by smaller margins. Polls in Arizona and Wisconsin showed an advantage for Biden as well.
An average of recent polls by nonpartisan polling aggregator RealClearPolitics shows Biden leading Trump nationally by over 8 percent. In addition, Trump's approval ratings have been steadily falling over the last three weeks, with a current average of around 41 percent, according to FiveThirtyEight.
On Wednesday, the Trump campaign demanded that CNN retract and apologize for a poll it conducted with the firm SSRS, showing Biden leading the president by 14 percent. The network refused, with David Vigilante, CNN's executive vice president and general counsel, saying "the allegations and demands are rejected in their entirety."
"To my knowledge, this is the first time in its 40-year history that CNN had been threatened with legal action because an American politician or campaign did not like CNN's polling results," Vigilante said in a statement.
Newsweek reached out to the Trump campaign for comment. This article will be updated with any response.