Biden, Booker, Castro, Williamson Confirmed for Presidential Forum on LGBTQ Rights
Several Democratic presidential contenders have confirmed their attendance at presidential forum next month centered on LGBTQ issues.
Joe Biden, Cory Booker, Julian Castro, Joe Sestak, and Marianne Williamson will all appear at the LGBTQ Presidential Forum, livestreaming from Coe College's Sinclair Auditorium in Cedar Rapids, Iowa, on September 20.
All Democratic presidential candidates actively campaigning in Iowa have been invited to participate, with more expected to confirm in the coming weeks.
Each will have individual stage time to address the audience, followed by a one-on-one Q&A session with moderators including Gazette columnist Lyz Lenz, Advocate editor-in-chief Zach Stafford and One Iowa policy director Keenan Crow.
Reps. Abby Finkenauer and Dave Loebsack, state senators Zach Wahls and Rob Hogg, state Representative Liz Bennett and other state Democratic officials will also be in attendance. The event is being sponsored by GLAAD in partnership with One Iowa, the Eastern Iowa Gazette, and the Advocate.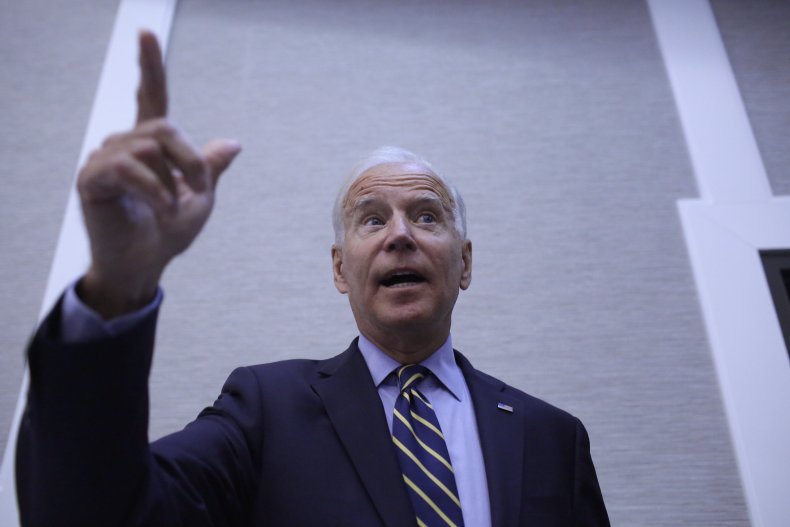 "LGBTQ issues and the LGBTQ community have been largely left out of the 2020 presidential primary conversation so far, and this forum will bring these important topics to a national audience for the first time in this election cycle," said GLAAD president Sarah Kate Ellis in a statement. "We look forward to hearing how each 2020 candidate will fight for LGBTQ acceptance during this campaign and beyond and, as President, how each of them would repair the damage done to LGBTQ equality and acceptance by the Trump Administration."
President Trump has claimed he's "done very well" by the gay community, but GLAAD counts more than 124 anti-LGBTQ policy and rhetoric attacks from the Trump Administration. In April, he ordered a ban on transgender service members in the Armed Forces. Last week, the Justice Department directed that federal anti-discrimination workplace protections do not cover sexual orientation or gender identity.
Exit polls from the 2018 midterms suggest LGBTQ voters represented roughly six percent of the electorate, more than presence in the general population. But a Harris Poll from June indicates that support for the LGBTQ community among younger Americans is waning for the first time. And LGBTQ Americans have faced increasing legal challenges across the country: In 2018, the U.S. Supreme Court ruled that a Colorado baker had the right to refuse to make a wedding cake for a same-sex couple in Masterpiece Cakeshop v. Colorado Civil Rights Commission. Harris Funeral Homes v EEOC & Aimee Stephens, coming before the high court in October, will determine whether a Michigan funeral home was within its rights to fire an employee because she is transgender.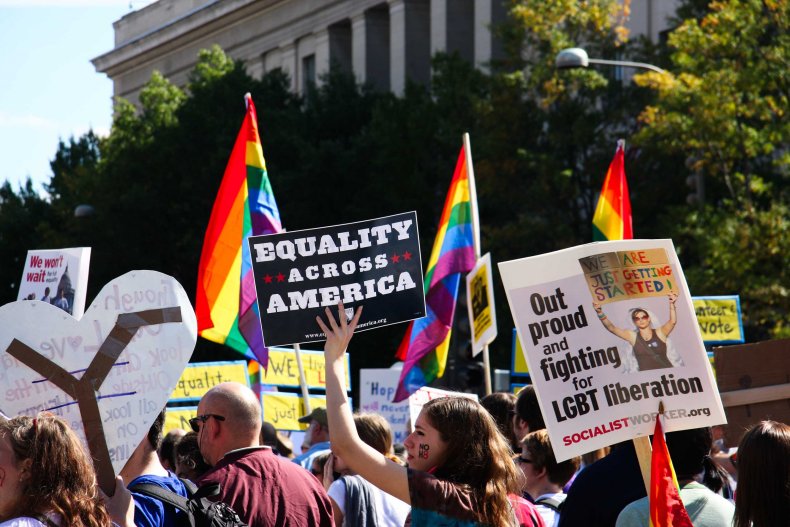 "The overarching narrative that LGBTQ people in the U.S live in urban coastal areas ignores the millions of LGBTQ individuals living and working in the middle of the country," said One Iowa Interim Executive Director Courtney Reyes. "We look forward to hearing what the presidential candidates have to say to this often overlooked, but politically powerful community."
The forum, which begins at 7pm local time, is open the public. Tickets are available on the Gazette website.
Update: This article has been updated to indicate Cory Booker will attend the LGBTQ Presidential Forum.