Joe Biden Mistakenly Says 120 Million Americans Have Died of Coronavirus
On Thursday, presumptive Democratic nominee Joe Biden said that 120 million Americans have died from the novel coronavirus, though the current total is over 124,000.
"People don't have a job, people don't know where to go, they don't know what to do," Biden said Thursday. "Now we have over 120 million dead from COVID."
According to a tracker provided by Johns Hopkins University, as of Friday, there are currently at least 124,424 deaths related to the novel coronavirus, which causes the respiratory disease COVID-19, as well as over 2.4 million confirmed cases.
According to Fox News, Biden was able to correct himself shortly after, but the pool video of his comments cut off just before then.
Following his remarks, President Donald Trump took to Twitter to criticize Biden's mistake, which he called, "mortifying stupid."
"If I ever said something so mortifyingly stupid, the Fake News Media would come down on me with a vengeance. This is beyond a normal mistake. Why isn't the media reporting it?" Trump wrote in a tweet with the video.
Trump's campaign team also tweeted out the video of Biden, with a caption that read, "Joe Biden is very confused."
"He just falsely claimed 120 million Americans (more than one-third of the country) died from the coronavirus. This is after he previously claimed 150 million Americans died from guns. He's not playing with a full deck, folks. #BarelyThereBiden," Trump's campaign team added.
Trump continued to criticize Biden's mistake while speaking with Fox News host Sean Hannity in a pre-taped interview.
"That's a serious error. That's not a permissible type of error," Trump said, while adding that Biden's blunder "was not a mistake."
Biden also received criticism from Steve Guest, the Republican National Committee's rapid response director, who posted the video on Twitter with a caption that read, "WHAT IS GOING ON WITH JOE BIDEN?"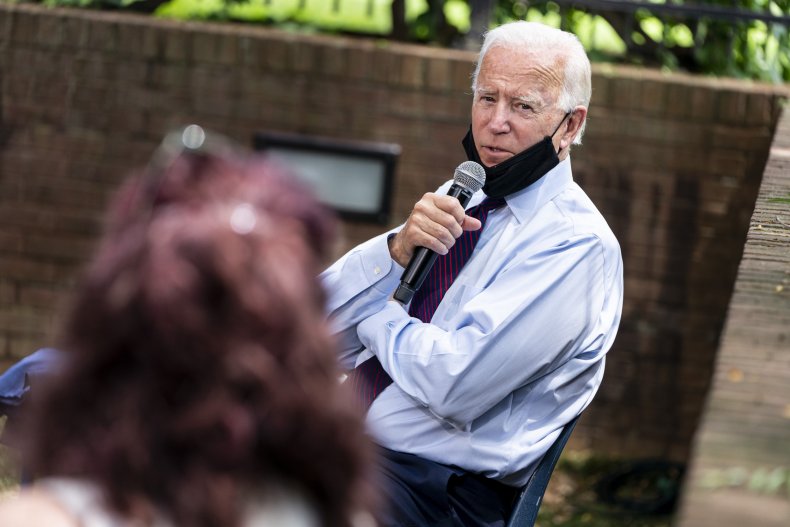 This is not the first time Biden has misspoken when discussing the novel coronavirus, and in May he made a similar mistake during a live-streamed virtual round table on PBS, when he confused the number of lives lost and the number of jobs lost due to the virus.
"We're in the middle of a pandemic that has cost us more than 85,000 jobs as of today," he said. "Lives of millions of people, millions of people, millions of jobs."
At the time nearly 86,000 Americans had died from the new virus, and nearly 36 million had lost their jobs.
Biden also recently mixed up the name of where the coronavirus is believed to be originated as he referred to Wuhan, China as "Luhan," as well as calling the new virus "COVID-9" instead of COVID-19.
Newsweek reached out to the campaign offices for both Biden and Trump for comment but did not receive a response in time for publication.