Joe Biden Monitoring 'Tragic' Waukesha Parade Incident, White House Says
President Joe Biden will continue to receive updates after an SUV sped through a Christmas parade in Waukesha, Wisconsin, the White House said.
At least five people died after a driver sped through barricades and struck people at the parade, the city of Waukesha said on its social media accounts. Police said a "person of interest" is in custody, but no information about the person or a possible motive has been released.
In a tweet early Monday, White House press secretary Jen Psaki said the president had been briefed on the "tragic situation."
"@POTUS was briefed last night on the tragic situation in Waukesha and he will receive regular updates," she wrote. "Our team is in close touch with local officials to offer any support and assistance needed. Our hearts are with the families and the entire community."
Early Monday, the city of Waukesha confirmed that five people had died and over 40 are injured. "However, these numbers may change as we collect additional information," officials said in the post. "Many people have self-transported to area hospitals."
Wisconsin Attorney General Josh Kaul confirmed that a major investigation was underway with the assistance of the Wisconsin Department of Justice.
"DOJ is assisting with the response to this incident and will provide any resources needed to assist with the investigation as it moves forward," Kaul tweeted. "What took place in Waukesha today is sickening, and I have every confidence that those responsible will be brought to justice."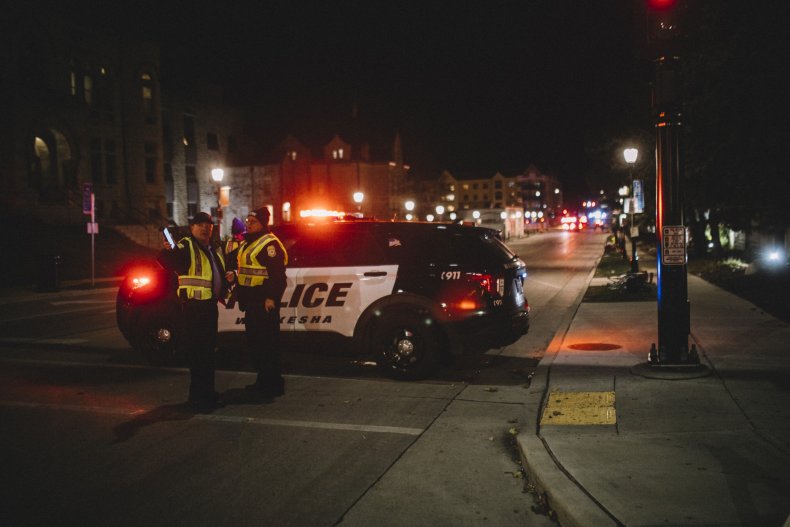 Waukesha's mayor Shawn Reilly said the city had "experienced a horrible, senseless tragedy."
"I walked in the parade at the beginning," Reilly said during a news conference on Sunday night. "I saw the happy children sitting on the curb I saw happy parents behind their children. I can still see the smiling faces. A parade is a celebration for our community."
Wisconsin Gov. Tony Evers tweeted: "Kathy and I are praying for Waukesha tonight and all the kids, families, and community members affected by this senseless act. I'm grateful for the first responders and folks who acted quickly to help, and we are in contact with local partners as we await more information."
School was canceled for most students in Waukesha on Monday. James Sebert, the Waukesha school district's superintendent, said he and colleagues are cooperating with police to "fully comprehend all of the tragic details" of the incident.
UPDATE 11/22/21 at 7:20 a.m. ET: This article has been updated with additional information.