President Joe Biden signed an executive order to end federal contracts with private prisons on Tuesday.
The order mandates that the Department of Justice (DOJ) not renew contracts with "privately operated criminal detention facilities." Susan Rice, Biden's domestic policy adviser, said that private prisons are used to "profiteer" off of federal prisoners while insisting that they are also "less safe for correctional officers and prisoners."
"President Biden is committed to reducing mass incarceration while making our communities safer," Rice said during a press conference. "That starts with ending the federal government's reliance on private prisons."
The text of the order explains that it is aimed at decreasing overall incarceration levels through reducing "profit-based incentives to incarcerate." The order was one of four Biden signed Tuesday to address racial inequities, noting that a "disproportionate number of people of color" are being held in prisons.
"Today's executive order validates something we've been saying for years: No one should profit from the human misery that is caused by mass incarceration," David Fathi, director of the National Prison Project at the American Civil Liberties Union, said in a statement.
"Prison privatization increases the potential for mistreatment and abuse of incarcerated people, and this move by the Biden administration will start curtailing this insidious practice," he added.
Although the order is intended to reduce mass incarceration, it will apply to a relatively small number of prisoners. Fewer than 9 percent of the 2.3 million people incarcerated in the U.S. are being held in private prisons. Most private prisons will be unaffected by the order because they are run at the state level. The federal facilities that will be impacted house approximately 14,000 prisoners.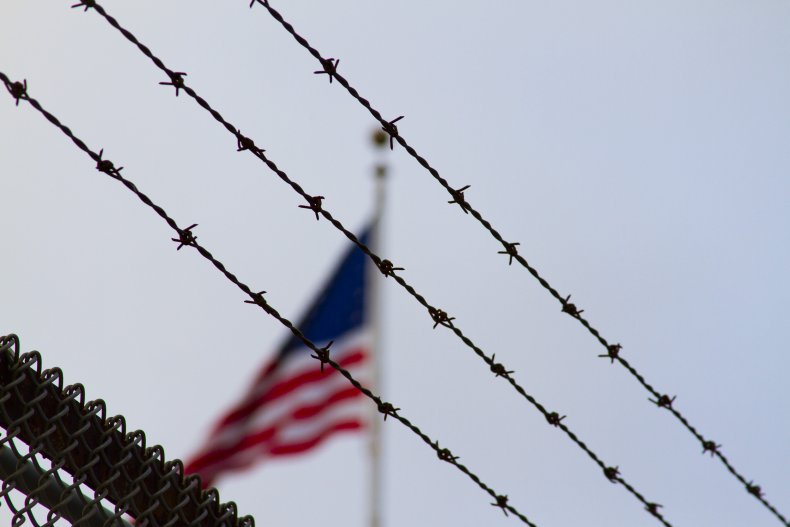 In addition, federal private prisons will not immediately cease to operate because the order mandates that contracts not be renewed, while some of the private prisons are currently operating on contracts that continue far beyond the end of Biden's term.
The order applies to DOJ facilities and will not impact private detention facilities operated by the Department of Homeland Security and Immigrations and Customs Enforcement, which are used to hold undocumented immigrants. Immigration detention facilities make up a significant portion of the private prison industry.
Although Biden campaigned on reducing mass incarceration, many have noted that he previously supported "tough on crime" policies that likely encouraged mass incarceration, particularly while he was serving in the Senate in the 1980s and 1990s. Tuesday's order was seen by some as a beginning to criminal justice reform efforts.
"The order signed today is an important first step toward acknowledging the harm that has been caused and taking actions to repair it, but President Biden has an obligation to do more, especially given his history and promises," Fathi said.
Former President Barack Obama previously directed that private prisons be phased out during his final few months in office, following a 2016 report by the DOJ's Office of the Inspector General finding that private prisons "incurred more safety and security incidents" than public facilities.
Obama's order was rescinded under former President Donald Trump, who increased the use of private prisons significantly, with a particular increase in private firms helping to facilitate the detention of undocumented immigrants.
Newsweek reached out to the White House for comment.