Biden Suggests Coal Miners Learn to Code To Be Prepared for 'Jobs of the Future'
During a campaign event on Monday, Joe Biden suggested coal miners could simply learn to code to transition to "jobs of the future."
The former vice president told an audience in Derry, New Hampshire, that coal miners could easily transition into programming jobs. "Anybody who can go down 300 to 3,000 feet in a mine, sure in hell can learn to program as well, but we don't think of it that way," he said.
The Washington Post's Dave Weigel tweeted that Biden made the remarks while he was "riffing on how Obama put him in charge of judging the 'jobs of the future.'"
In the same speech, Biden cited the work he did to get Detroit out of bankruptcy. "We went out and hired this outfit that the major corporations hire when they need I.T.," he said. "They went out into the neighborhoods. They found 54—happened to be all-women, not by intention—mostly women of color, with a few exceptions, ages 24 to 52 or 54. They went through a 19-week training program at the community college there, learning how to program."
President Barack Obama created a similar nationwide program in January 2016, called "Computer Science for All." The course offered students in elementary, middle and high school an opportunity to learn computer science.
"My liberal friends were saying, 'You can't expect them to be able to do that,'" Biden told his New Hampshire audience. "Gimme a break! Anybody who can throw coal into a furnace can learn how to program for God's sake."
At a campaign event on Sunday, Biden spoke about plans to eliminate fossil fuels, including coal. He said he planned to hold executives accountable for using fossil fuels and would "put them in jail," if they didn't comply.
When an audience member began a question on that subject, Biden cut in. "We're all dead," he said, "If we don't stop using fossil fuels."
Many Twitter users criticized Biden's comments as reductive. "Telling people to find other work without a firm plan to help them succeed will never be popular," communications professional Frank Lutz wrote. Tech journalist Ed Bott called it a "bad look." Congressional candidate Brianna Wu tweeted that she was "glad to see the recognition that you don't need to be in your 20s to do this as a profession," but also called Biden's suggestion "tone-deaf and unhelpful."
"Former Vice President Joe Biden's remarks at a recent New Hampshire campaign event about coal miners transitioning to programming or other jobs are extremely disappointing," American Coal Council CEO Betsy Monseu wrote to Newsweek in an email. "They demonstrate a lack of appreciation for the serious issue of the loss of coal jobs, something the industry has already been contending with. They also fail to recognize that coal industry professionals generally want to keep the jobs they have, just like Americans working in other industries."
A spokesperson for the Biden campaign declined Newsweek's request for comment.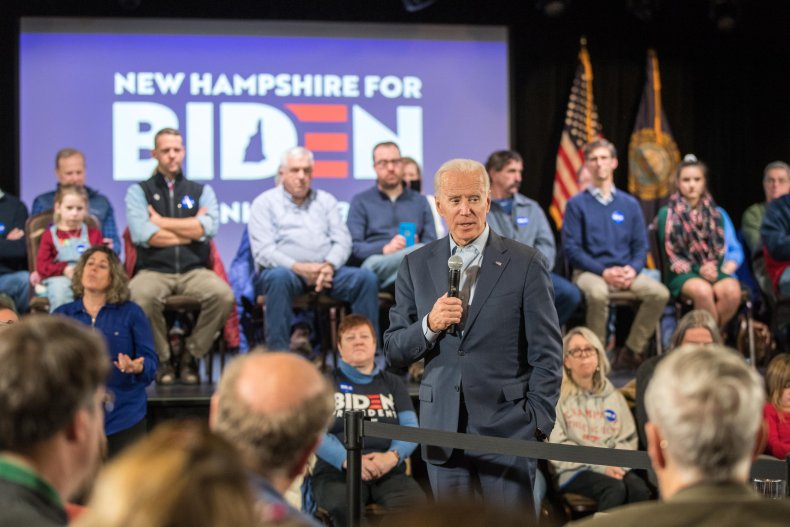 Update, 1/2 1:22 p.m. EST: This story has been updated to include comment from the American Coal Council, which was received after the story was published.