Joe Biden Urges Nigeria to End Attacks on Protesters Amid Calls for President Buhari to Resign
Joe Biden has urged Nigeria to cease its violent crackdown on protesters as President Muhammadu Buhari faces widespread calls to quit.
In a statement, the former vice president called for the Nigerian government to "engage in a good-faith dialogue with civil society" and address "longstanding grievances" at the root of the #EndSars protests.
Soldiers reportedly opened fire on Nigerians demonstrating against police brutality in the Lekki district of Lagos on Tuesday. At least two people were shot, four witnesses told Reuters news agency. The condition of those two people was not immediately known.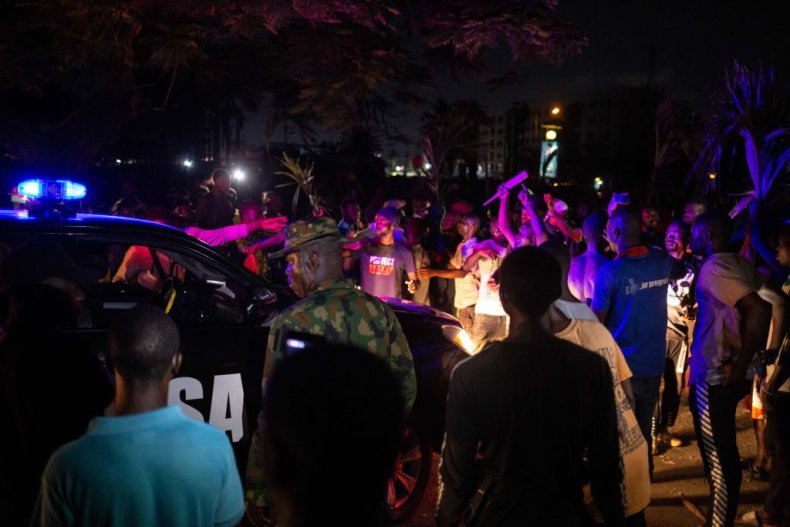 Amnesty International said it had obtained credible reports of deaths while a witness told the BBC he had counted about 20 bodies and at least 50 injured after soldiers opened fire.
The protests in Nigeria started a fortnight ago and have seen many young people using the social media hashtag #EndSars to campaign for the closure of the country's notorious Special Anti-Robbery Squad.
What began as a predominantly peaceful action has become increasingly violent in the last few days. The death toll has been growing while several police stations were attacked by rioters this week.
After the shooting, thousands have been taking to social media with the hashtag #BuhariResignNow.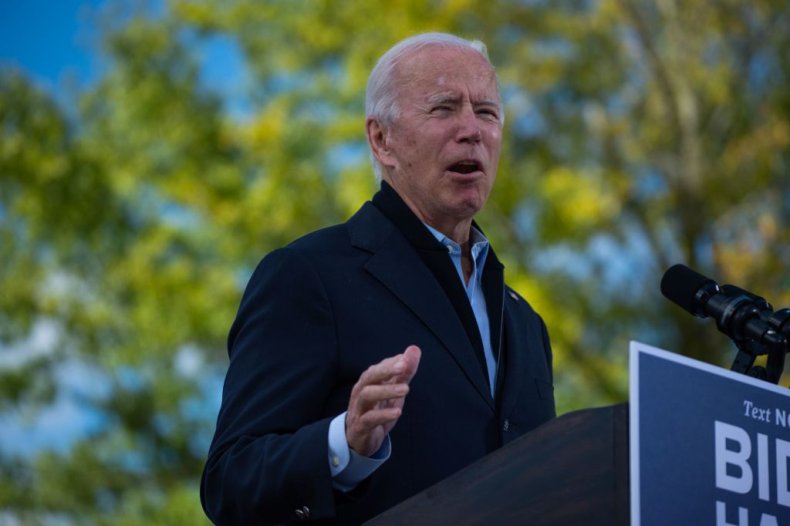 What Joe Biden has said about the Nigeria protests
The Democratic presidential candidate has called for the crackdown on protesters in Nigeria to end.
He said in a statement on Tuesday: "I urge President Buhari and the Nigerian military to cease the violent crackdown on protesters in Nigeria, which has already resulted in several deaths.
"My heart goes out to all those who have lost a loved one in the violence. The United States must stand with Nigerians who are peacefully demonstrating for police reform and seeking an end to corruption in their democracy.
"I encourage the government to engage in a good-faith dialogue with civil society to address these long-standing grievances and work together for a more just and inclusive Nigeria."
What we know about the Lekki shooting
Reports have been circulating that protesters were shot when the Nigerian military opened fire in Lekki, an upmarket district where a toll gate has been the site of daily protests in Lagos, Africa's most populous city.
Bursts of gunfire can be heard in footage on social media while one viral clip appears to show a man in an army uniform firing a machine gun from the top of a vehicle. The videos have not been verified by Newsweek.
On Twitter, the Nigerian Army shared media reports about soldiers opening fire on protesters in Lekki, adding "Fake News" and "Be Aware."
But witnesses have maintained that soldiers barricaded protesters into the area before opening fire.
Alfred Ononugbo, 55, a security officer, told Reuters that soldiers "started firing ammunition toward the crowd." He added: "I saw the bullet hit one or two persons."
An unnamed eyewitness told BBC News: "At exactly 6.45 p.m. the soldiers pulled up... and they started firing directly at we, the peaceful protesters.
"They were firing and they were advancing straight at us. It was chaos. Somebody got hit straight beside me and he died on the spot.
"It was pandemonium and they kept on shooting and shooting at us. It lasted for about an hour and a half and the soldiers were actually taking up the dead bodies."
He said the soldiers had built a barricade and ambulances could not reach the protest area.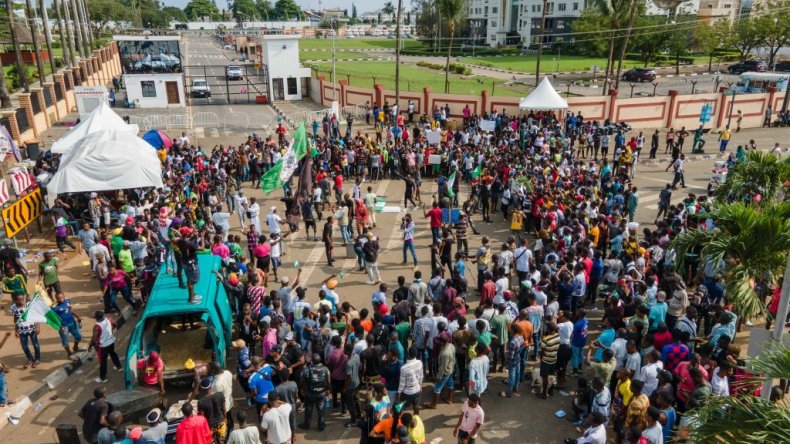 An unnamed witness also told the broadcaster he had counted about 20 bodies and at least 50 injured after soldiers opened fire.
Lagos State Goveror Babajide Sanwo-Olu tweeted pictures of him visiting people in hospital who were victims of what he referred to as the "unfortunate shooting incident at Lekki."
He said 25 people were being treated for mild to moderate injuries, two were receiving intensive care and three had been discharged.
"As the Governor of our state, I recognise the buck stops at my table and I will work with the FG (federal government) to get to the root of this unfortunate incident and stabilise all security operations to protect the lives of our residents," he said.
In a tweet, Amnesty International Nigeria said it had "received credible but disturbing evidence of excessive use of force occasioning deaths of protesters at Lekki toll gate in Lagos."
The organization previously said that at least 15 people had been killed since the protests began.
Newsweek has contacted the Nigerian military and the Nigerian Government for comment.
President Buhari faces criticism and calls to resign
Thousands have taken to social media with #BuhariResignNow after the shooting.
One user wrote: "How dare you kill us for peacefully protesting for our basic rights!! Haven't we been quiet and complicit for long enough?We are just trying to survive thats all.God help us all #EndSARS #BuhariResignNow."
Another said: "The pictures and videos of yesterday was too overwhelming! Like what did we do wrong to deserve this as citizens. #EndSARs #EndBadGoveranceInNigeria #BuhariResignNow."
Nigerian Manchester United footballer Odion Jude Ighalo accused the Nigerian government of killing its own citizens in a video shared on Twitter. He said: "I'm ashamed of this government."
Reacting to the shootings on Twitter, Hillary Clinton also called on President Buhari and the army "to stop killing young #EndSARS protesters."