President Joe Biden has granted the first three pardons of his term, and has also commuted the sentences of 75 other people for nonviolent, drug-related convictions.
The president pardoned a former Secret Service agent convicted of federal bribery charges, along with two people who were convicted on drug-related charges but went on to become pillars in their communities, according to the White House.
The White House announced the clemencies on Tuesday as it launched a series of job training and reentry programs for those in prison or recently released.
"America is a nation of laws and second chances, redemption, and rehabilitation," Biden said in a statement.
"Elected officials on both sides of the aisle, faith leaders, civil rights advocates, and law enforcement leaders agree that our criminal justice system can and should reflect these core values that enable safer and stronger communities."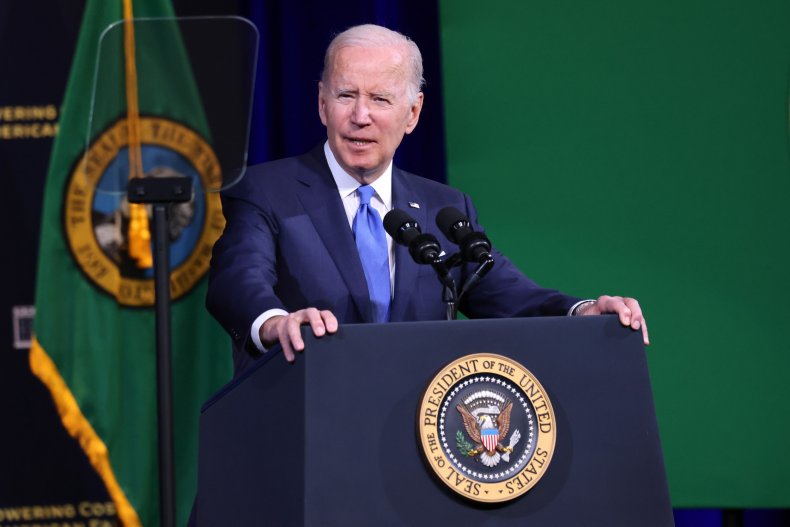 Those granted pardons are:
Abraham Bolden Sr.
Bolden, 86, of Chicago, was the first Black Secret Service agent to serve on a presidential detail.
In 1964, he faced federal bribery charges that he attempted to sell a copy of a Secret Service file. His first trial ended in a hung jury and following his conviction in a second trial, key witnesses admitted to lying at the prosecutor's request.
He was denied a retrial and ultimately served several years in federal prison. Bolden, who served on President John F. Kennedy's detail, has maintained his innocence and argued he was targeted in retaliation for speaking out against racist and unprofessional behavior in the Secret Service.
The White House said Bolden has "received numerous honors and awards for his ongoing work to speak out against the racism he faced in the Secret Service in the 1960s, and his courage in challenging injustice." He has also been recognized for his contributions to his community following his release.
Betty Jo Bogans
Bogans, 51, of Houston, Texas, received a seven-year sentence after being convicted in 1998 of possession with intent to distribute crack cocaine after attempting to transport drugs for her boyfriend and his accomplice, neither of whom were detained or arrested.
At the time of her conviction, she was a single mother with no prior record and "accepted responsibility for her limited role in the offense," the White House said.
In the decades since her release from prison, Bogans has held consistent employment, even while undergoing cancer treatment, and has focused on raising her son.
Dexter Jackson
Jackson, 52, of Athens, Georgia, was convicted in 2002 for using his pool hall to facilitate the trafficking of marijuana. Jackson pleaded guilty and acknowledged he allowed his business to be used by marijuana dealers.
Since his release, Jackson has converted his business into a cellphone repair service and hired local high school students through a program that seeks to provide young adults with work experience. The White House said Jackson has also worked to build and renovate homes in a community that lacks quality affordable housing.
Those whose sentences were commuted:
Sergio Acosta – Montgomery, Alabama
Kathy Marie Albrecht – Jamestown, North Dakota
Maria Isabel Arreola – San Bernardino, California
Roberto Barrio – South Gate, California
Kelvin Beaufort – Charlotte, North Carolina
Brandon Todd Berry – Sikeston, Missouri
Sharon Louise Boatright – Richardson, Texas
Terry Booty – Morgan City, Louisiana
Ramola Kaye Brown – Huntsville, Texas
Julian Burford – Bedford, Ohio
Mark Richard Burton – Odessa, Texas
Nickolas Cano – Amarillo, Texas
Ruben Lopez Cazares – Chula Vista, California
Jose Luis Colunga – Juniata, Nebraska
Paul Hernandez Contreras – Perris, California
Karen Cox – Salt Lake City, Utah
Lori Jean Cross – North Richland Hills, Texas
Mario Cruz – Grand Rapids, Michigan
Christopher Dancy – Prince George, Virginia
Catalina Davis – San Antonio, Texas
Stacie Demers – Constable, New York
Deborah Ann Dodd – Forney, Texas
Manuel Ruben Duran-Pimentel – Miami, Florida
Nova Neal Finau – Fort Worth, Texas
Tina Marie Finazzo – Las Vegas, Nevada
David C. Frazier – St. Louis, Missouri
Julio Garza – Edinberg, Texas
Odell Givens – Certe, Illinois
Dianna Gonzalez-Agosto – Altura de Rio G, Puerto Rico
Virgil Goodman, Jr. – Lexington, Tennessee
Christopher Gunter – Columbia, South Carolina
Rachel Lynn Hanson – Richton Park, Illinois
Stephanie Hernandez – Dallas, Texas
Brandon Jermaine Huguley – Chattanooga, Tennessee
David Charles Jenkins – Beaumont, Texas
Douglas Dean Johnson – Dickens, Iowa
Gregory Jones – Philadelphia, Pennsylvania
Stephan George Jones – Rosebud, South Dakota
Terri Kelly – Rialto, California
Tellas Levallas Kennedy – Glennville, Georgia
Vincent Edward Kennedy – Surfside Beach, South Carolina
Brittany Krambeck – Fort Worth, Texas
Carry Le – Duluth, Georgia
David Lee – Philadelphia, Pennsylvania
Rosamaria Lucero – New Braunfels, Texas
Paul A. Lupercio – Blue Springs, Missouri
Angelica Marquez – Apple Valley, California
Eddie Mateus – New York, New York
Stephanie McMurphy – Adel, Georgia
Byron James Miller – St. Louis, Missouri
Bethel Cheyenne Mooneyham – Spencer, Tennessee
Colleen Mossberger – Crest Hill, Illinois
Quang Nguyen – Houston, Texas
Rickey Wayne Norton – Augusta, Georgia
Shannon Ann Norton – Augusta, Georgia
Thomas Perkins – Louisville, Kentucky
Aaron Ponce – Odessa, Texas
Rose Trujillo Rangel – Waco, Texas
Alejandro Reyna – Brownsville, Texas
Fermin Serna – Rio Grande City, Texas
Mackie Shivers – Ft. Lauderdale, Florida
Kirstie Marie Smith Israel – Albertville, Alabama
Tony Lee Stanfield – Villa Rica, Georgia
Cleola Sullivan – Tallahassee, Florida
Charles Arnold Thomas – Inglewood, California
Edwin G. Tierney – Council Bluffs, Iowa
Jesse Alan Trimue – Burton, Michigan
Daniel Valencia – Maylene, Alabama
Martin R. Vandemerwe – Price, Utah
James Darrell Walker – Lubbock, Texas
Cindy Noella Williams – Casper, Wyoming
Cynthia Lynn Yeley-Davis – Mills, Wyoming
Andrea Zavala – Waterloo, Iowa
Courtney Donnell Zeno – Warner Robins, Georgia
David L. Zouck – Buffalo, Missouri