Joe Biden: 'Phony Nationalism' That Brought White Supremacists Out 'From Under Rocks' Is Damaging America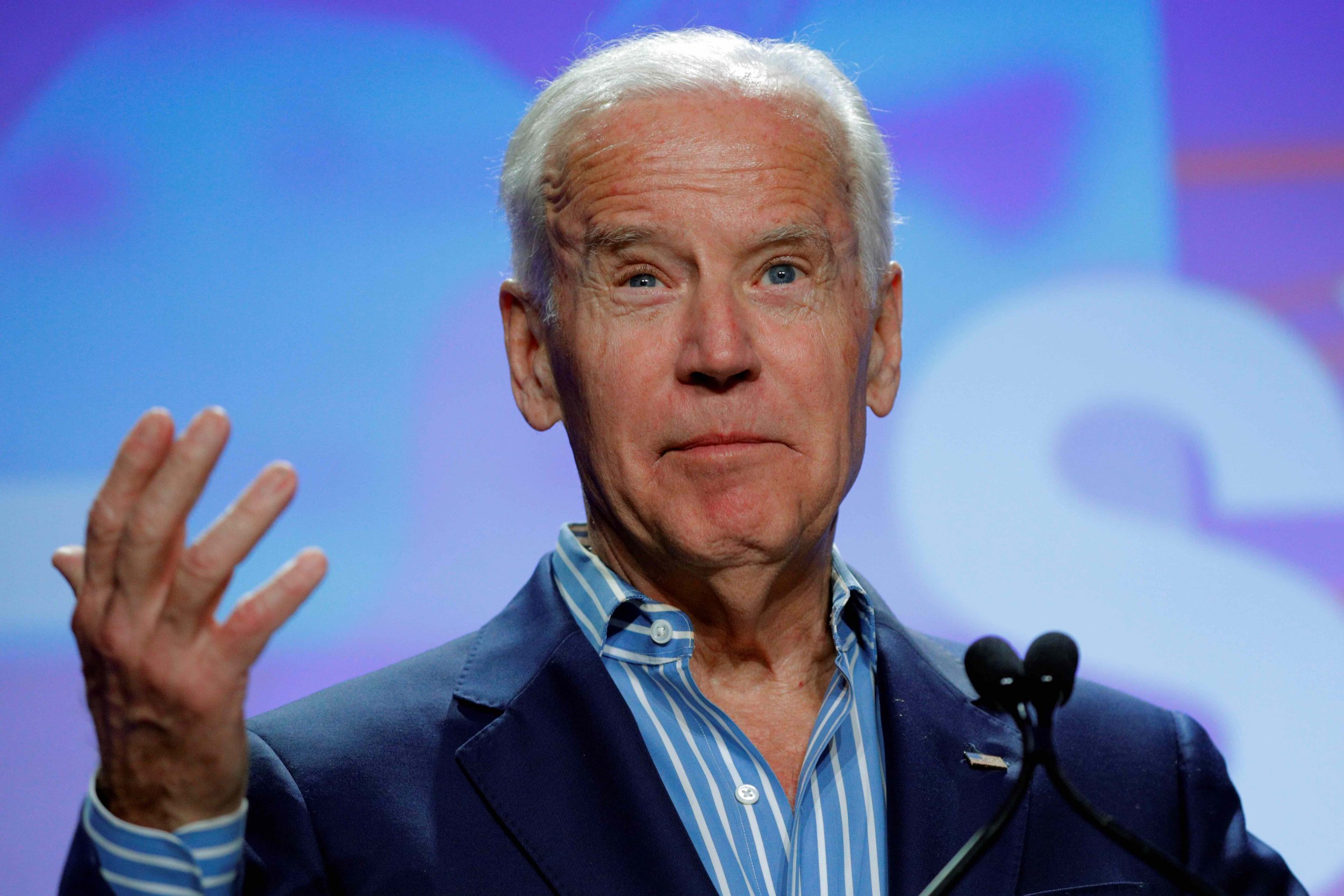 Don't mince words, Joe, tell us what you really think.
Former Vice President Joe Biden said on Wednesday that President Donald Trump's supporters came out from "under rocks" with a "phony nationalism" that is "undermining the social fabric of the nation."
The comment came at a Philadelphia event where Biden was asked for his "blunt take" on Trump. He promptly linked the president's election to the emergence of a violent white nationalism typified by a neo-Nazi rally in Charlottesville, Virginia, in August.
"Did anyone of you ever think that you would see, in one of the historic cities of America, folks coming out from under rocks, and out of the fields with torches, carrying swastikas, literally reciting the same exact anti-Semitic bile we heard in the '30s?" The Hill reported Biden telling Axios co-founder Mike Allen.
"And then have those who were protesting compared as a moral equivalent to those people? Folks, this is eating at the fabric of this country. It is wrong," he said, appearing to reference the president's much-criticized comments suggesting there was blame "on both sides" for the violence in Charlottesville, where a peaceful protester was killed.
"It's undermining the social fabric of the nation, this phony nationalism," Biden added, also praising a recent speech on a similar topic in October by Senator John McCain.
McCain, whose relationship with Trump is rocky, said the "half-baked, spurious nationalism" was unpatriotic, and added: "We will not thrive in a world where our leadership and ideals are absent"—widely seen as a critique of Trump.
It is not the first time the former vice president has hit out at the Republican's leadership and attitude on white nationalism, writing in an op-ed for The New York Times in September, "Around the world, including in the United States, we are seeing the resurgence of a worldview that is closed off and clannish."
He saw the president's defense of "good people" among the neo-Nazi camp as a "shameful defense of white nationalists" that had "further abnegated America's moral leadership."