As Joe Biden Pushes Gun Control on Parkland Anniversary, NRA Vows to Fight Back
The National Rifle Association (NRA) has vowed to fight back after President Joe Biden called on Congress to strengthen gun control measures amid the third anniversary of the Marjory Stoneman Douglas High School mass shooting in Parkland, Florida.
On Sunday, Biden promised Parkland families that his administration will "do better" on gun reform, and urged Congress to enact stricter gun laws.
"Over these three years, the Parkland families have taught all of us something profound. Time and again, they have showed us how we can turn our grief into purpose—to march, organize, and build a strong, inclusive, and durable movement for change," he said in a statement released by the White House.
"This Administration will not wait for the next mass shooting to heed that call. We will take action to end our epidemic of gun violence and make our schools and communities safer."
The NRA responded by vowing to "NEVER stop fighting for the 2nd Amendment!"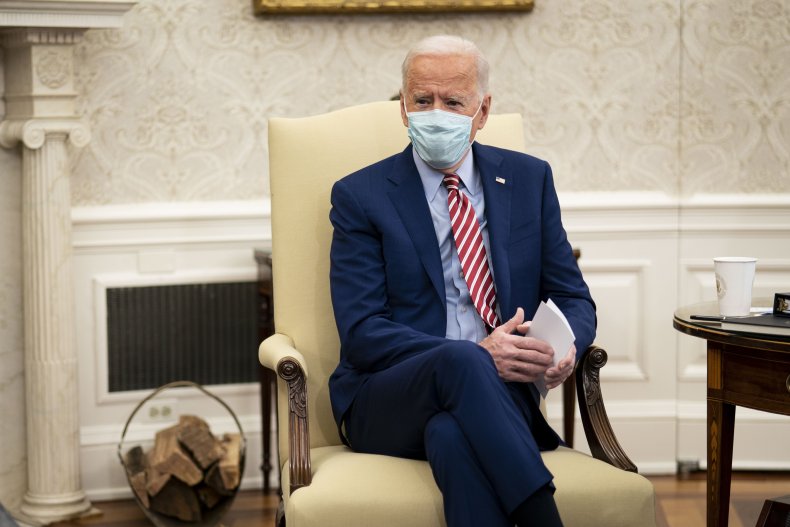 "TODAY: President Biden issued a statement calling on Congress to: Ban commonly owned firearms (AR-15s) and 10+ round mags; Criminalize private firearm transfers; Run firearm manufacturers & dealers out of business," the gun rights advocacy group tweeted.
In his statement, Biden called on lawmakers to "enact common sense gun law reforms, including requiring background checks on all gun sales, banning assault weapons and high-capacity magazines, and eliminating immunity for gun manufacturers who knowingly put weapons of war on our streets."
He added: "We owe it to all those we've lost and to all those left behind to grieve to make a change. The time to act is now."
On Sunday, several events were held across southern Florida to commemorate the 14 students and three staff members killed in the tragic mass shooting at Marjory Stoneman Douglas High School in 2018. It was the deadliest high school shooting in U.S. history.
Doves were flown in Coral Springs and flags placed at half-staff outside the Parkland Hall. City officials in Fort Lauderdale joined students from Nova Southeastern University and Florida Atlantic University for a gathering that included a moment of silence at 10:17 a.m. local time.
House Speaker Nancy Pelosi announced that lawmakers would work with the White House to push through background check legislation.
"Last Congress, moved by the daily epidemic of gun violence and guided by the millions of young people marching for their lives, House Democrats took bold action to save lives and end the bloodshed by passing H.R. 8, the Bipartisan Background Checks Act, and H.R. 1112, the Enhanced Background Checks Act," she said in a statement on Sunday.
"Now, working with the Democratic Senate and Biden-Harris Administration, we will enact these and other life-saving bills and deliver the progress that the Parkland community and the American people deserve and demand."
Newsweek reached out to the NRA for comment.