Joe Biden to Raise Taxes for Nearly 2.5 Million Americans
President Joe Biden is expected to unveil a plan to raise taxes on Americans earning more than $400,000 a year, as part of a move that could help support the Medicare health care program for the next two decades.
This proposal could potentially affect millions of high earners in the U.S. It has been widely reported that 1.8 percent of taxpayers—nearly 2.5 million people—earn $400,000 or more, though Newsweek has been unable to find a source for that specific figure.
Biden scored a big political victory last month during his State of the Union speech when he accused Republicans of wanting to cut Medicare and social security. The latest move, aimed at preventing a funding crisis for Medicare, which many have said is looming, is designed to further burnish the president's credentials as a defender of the program. Some 60 million seniors rely on Medicare for their health insurance—and an expected crisis for the program would be a disaster for those citizens.
The U.S. Census top bracket is $100,000 and above; for households, that's $200,000 and above, for which the 2021 figure was 11.6 percent. The Internal Revenue Service (IRS) breaks down tax returns into income brackets of $250,000 to $500,000, $500,000 to $1 million, and above $1 million.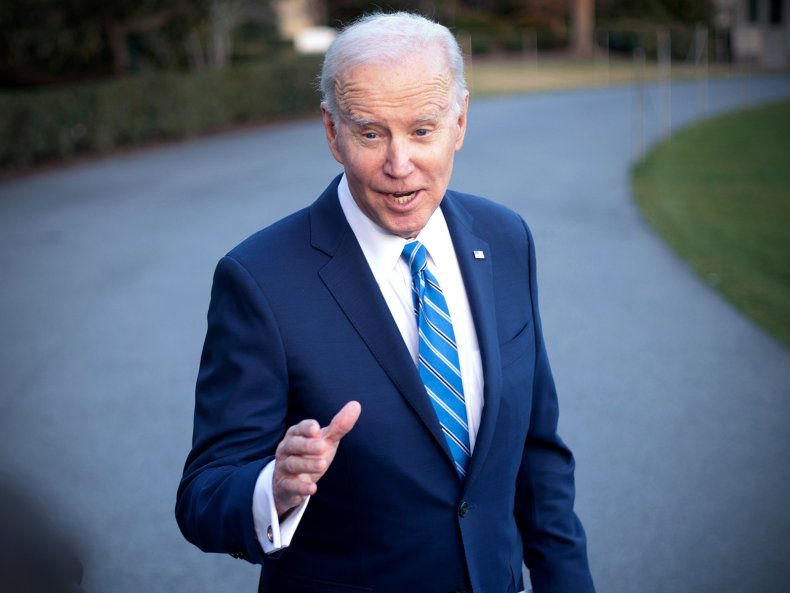 Taking the data on tax returns for 2021, and assuming that around a quarter of the $250,000 to $500,000 band are over $400,000, would give a total of 2.5 million tax returns, representing 1.8 percent of the total returns.
Under the Biden administration's new plan, which was first reported on by The Washington Post, the White House would raise the net investment income tax from 3.8 percent to 5 percent for all high earners. This tax would target capital gains and investment income, but also business owners who pay taxes on their personal income, who are currently not affected by the investment income tax.
The raising of taxes for high earners will be accompanied by a reduction of government payments for some prescription drugs, as a copy of the plan seen and reported on by The Washington Post shows. These combined moves should guarantee that Medicare will be funded for at least 25 years, challenging forecasts saying that the program was about to face an imminent funding crisis within the next five years.
The Biden administration will be unveiling its new plan as part of the White House wider 2024 budget proposal, even as this is likely to be challenged in the Republican-controlled House of Representatives.
Newsweek has emailed the White House for comment.