Joe Biden Passionately Defended Republicans During Watergate and He Continues to Show Faith in the GOP Today
Former Vice President Joe Biden remarked on his desire to "work across the aisle" during a campaign stop in Iowa on Tuesday, echoing a decades-old belief in the sanctity of bipartisanship.
The 2020 Democratic presidential frontrunner told supporters that it's "not naïve" to seek support from Republicans in Congress.
"That's not some old-fashioned way of doing things that no longer works," Biden said. "That's the way our system is supposed to work."
This collegial approach reflects a deeply-held conviction that the legislative system is designed to foster a productive, working relationship between the two parties, as evidenced by an unearthed 1973 speech Biden delivered to the City Club of Cleveland.
Biden, then a freshly elected senator from Delaware, cautioned against trying to "bring down a great political party that should not be blamed for what happened," a reference to Watergate. He worried that the implosion of one political party would reverberate beyond that party alone and start the process of "[bringing] down a system."
"If we bring down the system, unless you've got something better to replace it with, we're in trouble," he said in a recording posted online by the City Club. "And I for one don't have anything better to replace it with."
He added: "It should be made clear, and I mean this from the bottom of my heart: This is not a Republican affair. This is not the Republican party's doing."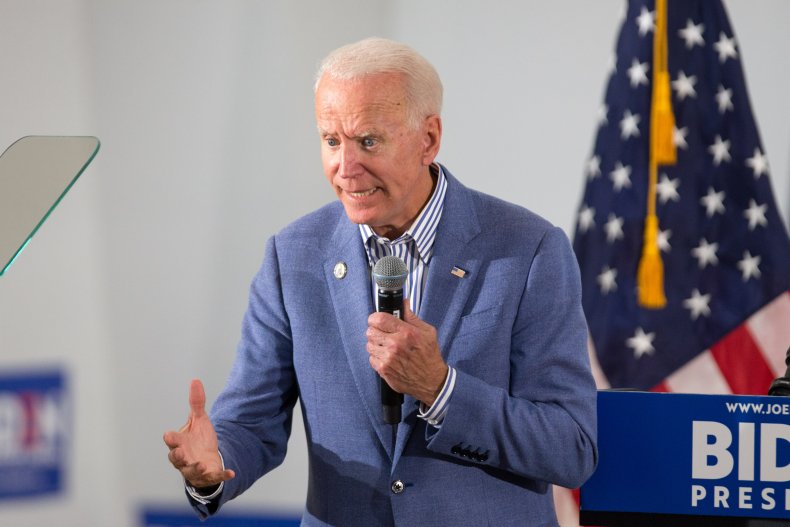 Biden's optimism has been cast by some critics as an unrealistic, almost amnesiac response to an administration in which he served that was hamstrung by Republican opposition in the Senate. Majority Leader Mitch McConnell, during Biden's tenure as vice president, employed rarely-used maneuvers to transform the deliberative body in a way not seen in generations. And the result of these tactics was often that the Obama-Biden policy agenda was dead on arrival in the Senate.
President Obama's constitutional authority to appoint Supreme Court justices was itself challenged when McConnell used a dubious justification—coincidentally, involving previous comments from Biden—to block the nomination of Merrick Garland or even allow it to receive a vote.
Yet against these experiences, Biden has reiterated on the campaign trail that the lion's share of the toxicity of today's politics can and should be attributed to the current occupant of the White House.
Even in 1973, Biden's response to the smoldering racial animus that was driving President Nixon's Southern Strategy and the Watergate scandal enveloping high-profile political figures was just as charitable.
"What has happened so far has been confined to an administration," he argued.
And now, just as then, Biden is seeking to confine the perils of political polarization to the office of the presidency, and not the broader apparatus that is aligned with its agenda.