Joe Biden Says Congress Should Protect Abortion Rights: 'Codifying Roe Through Legislation Must be Pursued'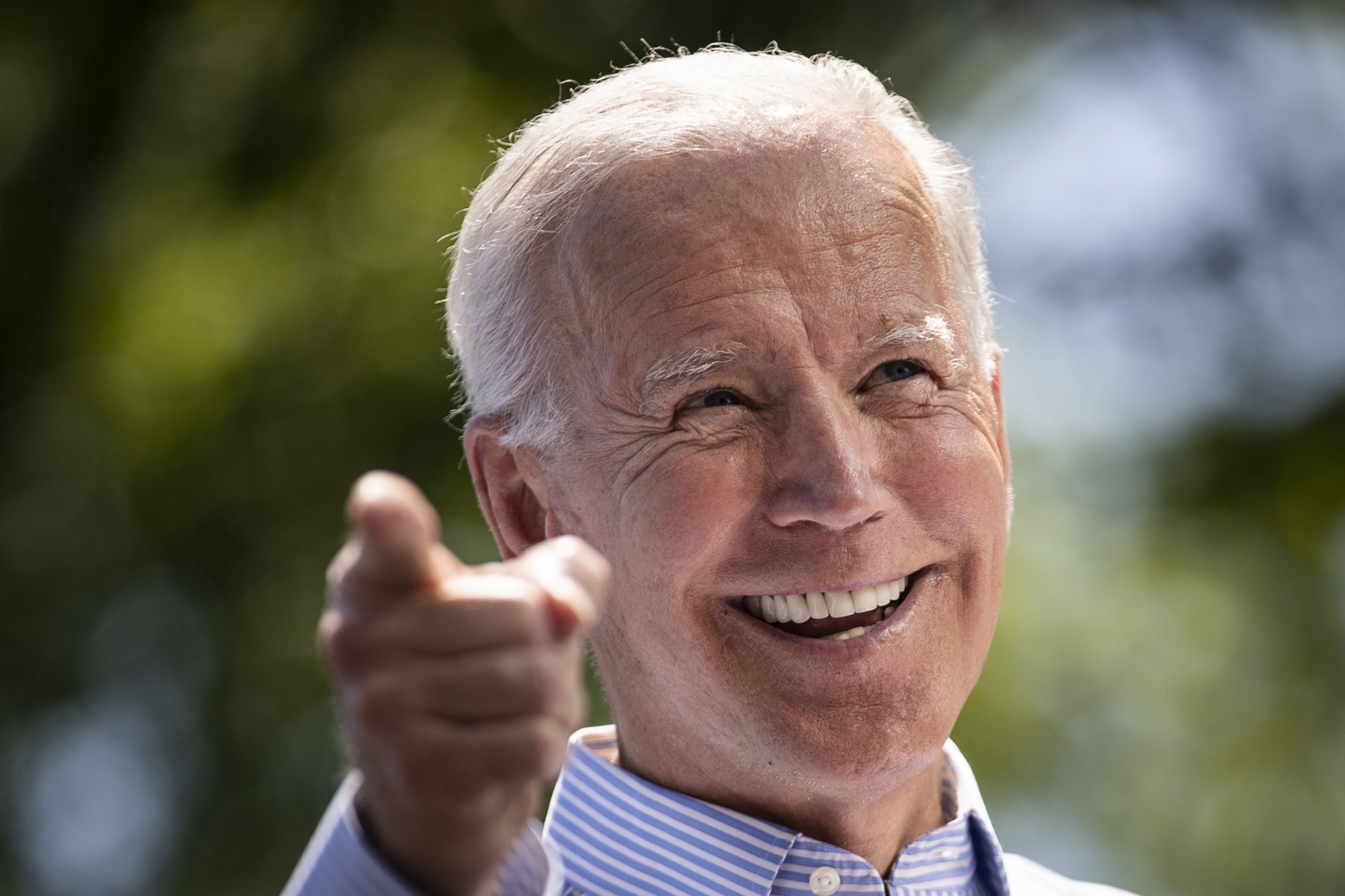 Former Vice President Joe Biden on Tuesday threw his support behind Congress' move to protect abortion rights across the U.S. by "codifying Roe v. Wade through legislation" as some of the Democratic 2020 presidential candidates vowed to execute the action if elected.
"Vice President Biden firmly believes that Roe v. Wade is the law of the land and should not be overturned," a campaign spokesperson said in a statement, according to The Hill. "Georgia, Alabama and Missouri are passing extreme laws in order to prevent a woman from being able to have an abortion under virtually any circumstance.
"Roe v. Wade lays out a constitutional guarantee that a woman can, in fact, make a choice between her and her doctor. Biden believes that codifying Roe through legislation must be pursued."
In a video posted to Twitter on Tuesday, Biden criticized the GOP-led states of Georgia, Alabama and Missouri for passing "extreme, extreme laws in order to prevent a woman on virtually any circumstance to be able to have an abortion.
"States across the nation are passing extreme laws that violate a woman's constitutional right to choose. These bills are a blatant attempt to overturn Roe v. Wade. It's wrong. It's pernicious," the former vice president tweeted, alongside the 70-second clip. "We must #StopTheBans and ensure this choice remains between a woman and her doctor."
The graphic below, provided by Statista, illustrates the support for Roe v. Wade among American women.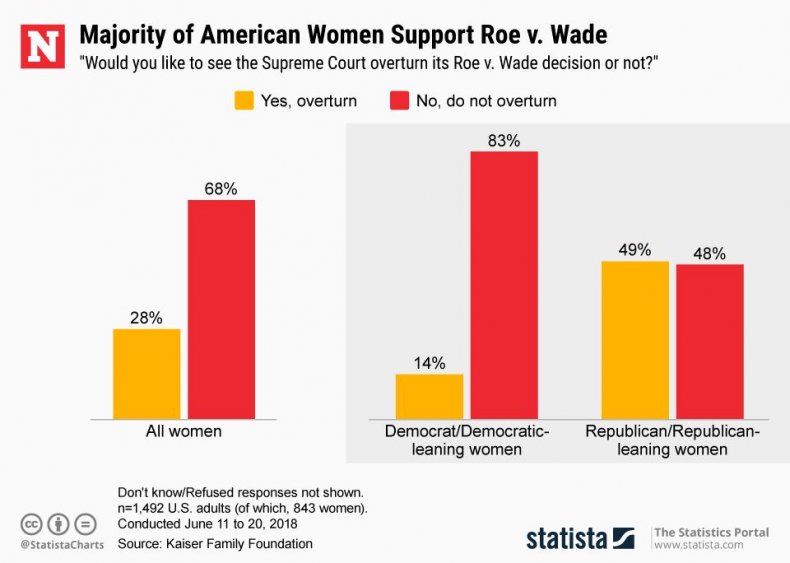 Senators Elizabeth Warren of Massachusetts, Kirsten Gillibrand of New York and Cory Booker of New Jersey, who are all running for president, have endorsed codifying abortion rights into federal law following Alabama's decision last week to effectively ban nearly all abortions in the state. Other candidates, including Senators Kamala Harris of California and Bernie Sanders of Vermont, and former Representative Beto O'Rourke of Texas, former Senator Mike Gravel of Alaska and former Governor John Hickenlooper of Colorado have all expressed support for protecting a woman's right to abortion.
Mayor Pete Buttigieg of South Bend, Indiana, hasn't directly addressed the abortion issue but said this week that codifying Roe v. Wade should be "taken seriously."
After Governor Kay Ivey signed the Alabama law, the most restrictive abortion statute in the country last week, Governor Tony Evers of Wisconsin promised to veto the restrictions his state assembly passed earlier this month.
"We shouldn't be limiting the right for women to make their own healthcare decisions," Evers tweeted on Tuesday. "That's why I'll veto the bills passed by the Assembly last week if they arrive on my desk. It's time to listen to women. #StopTheBans."
This article was updated to include an infographic.