Joe Biden Says He 'Doesn't Know What Has Gotten Into' Lindsey Graham During Trump Presidency
Former Vice President Joe Biden criticized Senator Lindsey Graham's actions since President Donald Trump took office, but said he doesn't hold it against him.
Biden and Graham's long-time friendship has faced some tense moments in recent months after politics put them at odds with each other. On Sunday, during an interview with The State, a South Carolina newspaper, Biden said he was "disappointed" with how his friend has acted under Trump.
"I know he knows better," Biden said. "I don't know, quite frankly, what's gotten into Lindsey. I just can't figure it, but I don't have any time to hold a grudge."
Despite disagreeing on political topics such as Obamacare and the Iraq War, Biden and Graham have developed a friendship over the years. In 2013, Biden supported Graham's reelection and in 2015, the South Carolina senator teared up discussing their friendship, telling the Huffington Post, anyone who couldn't admire Biden had a "problem," because "what's not to like?"
In November, Graham requested documents pertaining to Biden's son, Hunter Biden's involvement in Ukraine, causing tension between the senator and the former vice president. At the time, Biden said he was "embarrassed" by what Graham was doing and claimed that he would "go down in a way that I think he's going to regret his whole life."
Graham defended asking for the documents, saying he would be the first to say there's "nothing there" if that's what the transcripts showed. He reiterated that Biden was a "fine man" who he likes "a lot," but added, "we're not going to live in a country where only one party gets investigated."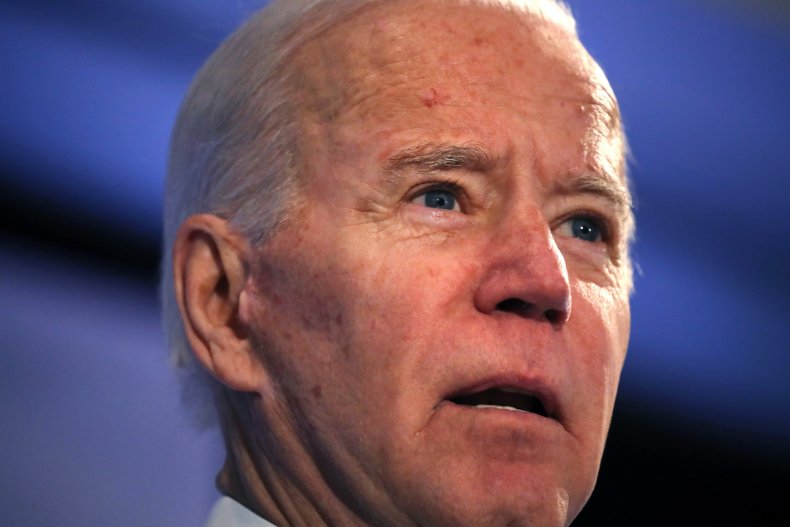 Along with criticizing Graham, who is up for reelection in November, Biden took issue with two of his competitors for the Democratic nomination for president. He claimed two of the party's frontrunners, senators Bernie Sanders and Elizabeth Warren, wouldn't inspire people to vote Democratic in every race, not just for the White House.
"I think the candidate has to be someone who's gonna help the ticket down the line," Biden told The State. "The question is, who is best equipped to help Democrats win in North Carolina, Georgia, Florida, Texas, Michigan, Pennsylvania and Arizona."
According to Biden, is the best candidate running because of how poll results against Trump in some of those states. A CNN poll in December found that Biden and Trump were about even among registered voters in Texas, 48 percent for Trump and 47 percent for Biden. When compared to support for Warren and Sanders, Trump was favored by seven percentage points.
In South Carolina, an early voting state, Biden leads the field of Democratic candidates with 36 percent support, according to a January Fox News poll. Billionaire Tom Steyer was the second favored candidate among Democratic primary voters with 15 percent support.