Joe Biden Says He Doesn't Need an Obama Endorsement: 'Everyone Knows I'm Close With Him'
Former Vice President Joe Biden this week said that he "doesn't need" an endorsement from former President Obama because their connection is clear to voters.
When asked by Politico on Monday about a possible Obama endorsement for his 2020 campaign, Biden claimed it isn't necessary. "No, because everyone knows I'm close with him," he said. "I don't need an Obama endorsement."
Biden asserted that his time serving as vice president has helped him establish a voter base within the African American community and in some key states, including Pennsylvania, Colorado, Virginia and Florida.
He also responded to a recent Politico article, which reported that Obama had told another presidential candidate that Biden "really doesn't have" it when it came to establishing emotional connections with voters.
Get your unlimited Newsweek trial >
"He may have said that. And if it's true, and he said it, there's truth to it," Biden said. "If you notice in our campaign I was the one that had the intimate relationships. I was the one that was sent into Pennsylvania, I was the one that was sent into Colorado, I was the one that was sent into Virginia, I was the one who was sent into Florida."
The former vice president predicted that if he wins the Iowa caucus, it would be "awful hard to stop me from winning the nomination."
Biden also reacted to Senator Elizabeth Warren's strong showing at a Chicago campaign stop. "Oh, great, she had a showing in Chicago," Biden said, according to Politico. "By the way, that's a wonderful thing. Show me any numbers."
Get your unlimited Newsweek trial >
He added: "You don't see [grassroots support] with Warren. Stop kidding a kidder. OK, come on, man, give me a break. Look at the polling everywhere. OK. Tell me. Tell me where this great enthusiasm is manifesting itself."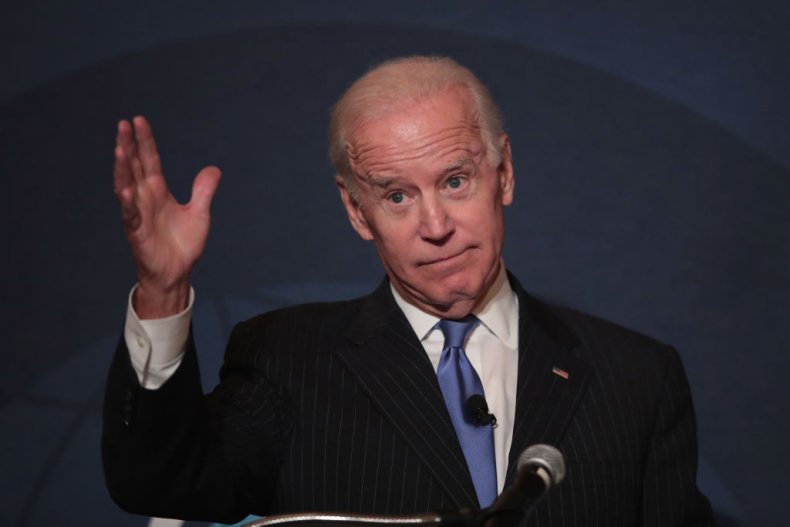 When asked if his moderate policies had set up South Bend mayor Pete Buttigieg's leading position in some recent Iowa polls, Biden accused his fellow 2020 candidate of "stealing" his health plan, despite backing a more liberal one earlier in his campaign. "No, he doesn't have the enthusiasm and the moderate—moderate plan. It's the Biden plan," he said.
Biden then told reporters that if it had been him "stealing" Buttigieg's plan, "I would be a plagiarizing, no good, old man who did bum bum bum."
Biden is currently in a three-way tie for second place in Iowa with Warren and Senator Bernie Sanders. Buttigieg has recently been polling in first place in the state.
Newsweek reached out to Barack Obama for comment, but did not hear back by press time.
Joe Biden Says He Doesn't Need an Obama Endorsement: 'Everyone Knows I'm Close With Him' | Politics