Joe Biden Says He Would Pull World Cup Funding From U.S. Soccer if Women Are Denied 'Equal Pay'
A federal judge on Friday dismissed a claim by the U.S. women's national soccer team (USWNT) that they don't receive equal pay as their male counterparts.
On Saturday, Joe Biden said that if he is president, he would pull World Cup funding to U.S. Soccer unless the pay gap was equal.
"To @USWNT: don't give up this fight. This is not over yet," Biden wrote in a tweet. "To @ussoccer: equal pay, now. Or else when I'm president, you can go elsewhere for World Cup funding."
Biden, who was vice president in the Barack Obama administration for eight years, is presumed to be the Democratic presidential nominee who will challenge Donald Trump for the White House this fall.
The U.S. women's team swept their way to the World Cup title last year in dominating fashion, and the men's team failed to make it to the World Cup tournament in 2018.
After the women's team won the Cup in 2019, they gained a groundswell of support for "equal pay" as the athletes on the men's team.
U.S. District Judge R. Gary Klausner wrote, in a 32-page decision, that contracts previously negotiated from the women's team rejected the same pay structure as the men's national team (MNT).
"The history of negotiations between the parties demonstrates that the WNT rejected an offer to be paid under the same pay-to-play structure as the MNT, and the WNT was willing to forgo higher bonuses for benefits, such as greter base compensation and the guarantee of a higher number of contracted players," Klausner wrote.
Even with consideration of the women's team winning its World Cup and the men's team not even qualifying for theirs, it did not factor into Klausner's decision.
"Accordingly, plaintiffs cannot now retroactively deem their CBA [Collective Bargaining Agreement] worse than the MNT CBA by reference to what they would have made had they been paid under the MNT's pay-to-play terms structure when they themselves rejected such a structure," Klausner wrote.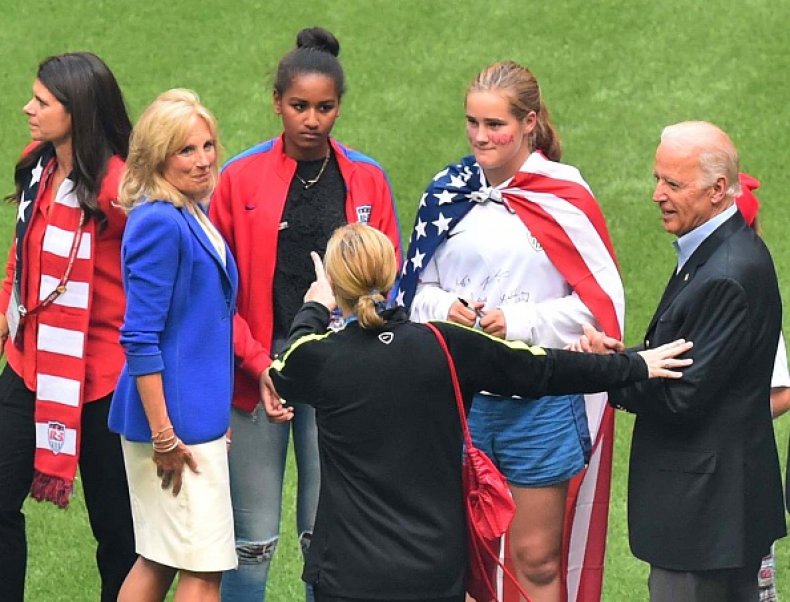 U.S. women's star Alex Morgan was at the forefront of the women's team asking for more than $66 million in damages under the Equal Pay Act and Title VII of the Civil Rights Act of 1964.
Molly Levinson, a spokeswoman for players on the women's national team, said her representatives should not be lessened by gender.
"We are shocked and disappointed with today's decision, but we will not give up our hard work for equal pay," Levinson said. "We are confident in our case and steadfast in our commitment to ensuring that girls and women who play this sport will not be valued as lesser just because of their gender."
A trial is tentatively set for a federal court on June 16 in Los Angeles, but players have asked the 9th U.S. Circuit Court of Appeals to overturn Klausner's decision. That could delay the trial even further.
"We have learned that there are tremendous obstacles to change; we know that it takes bravery and courage and perseverance to stand up to them," Levinson said.