Joe Biden Says Hunter Accusations Are 'Foul Play' as GOP Seeks Special Counsel
President-elect Joe Biden is preparing to take office as a federal investigation into his son Hunter is underway, and the former vice president sees the attacks against his son as being driven by partisanship.
On Thursday, when asked how he felt about Hunter being used as a "cudgel" against him, Biden told Stephen Colbert that accusations made against his son weren't concerning him because they're being used to get to him. He also called them "kind of foul play."
Hunter has faced a barrage of attacks from President Donald Trump and announced on December 9 that federal prosecutors were investigating his tax affairs. To ensure the process is impartial, Republicans are calling for a special counsel.
Senator Tom Cotton and Representative Ken Buck said Americans have a "right to know" that the case against Hunter "proceeds fairly and according to the law." A special counsel was warranted, according to the congressmen, because an investigation into Hunter could present a conflict of interest for the Department of Justice.
"Considering that the subject of the investigation is the son of the incoming president, this case provides almost a textbook example of why special counsels are sometimes necessary," the congressmen wrote.
The federal investigation into Hunter's finances, including some of his Chinese business dealings, began in 2018, according to the Associated Press, about a year before the former vice president announced his candidacy. Although the investigation had been going on for more than a year, Hunter only learned about it on December 8, the day before he publicly announced it. Hunter's delay in finding out about the investigation may have been due to the Justice Department's practice of not taking overt investigative actions in the run-up to an election, the AP said.
"I take this matter very seriously but I am confident that a professional and objective review of these matters will demonstrate that I handled my affairs legally and appropriately, including with the benefit of professional tax advisors," he said in a statement.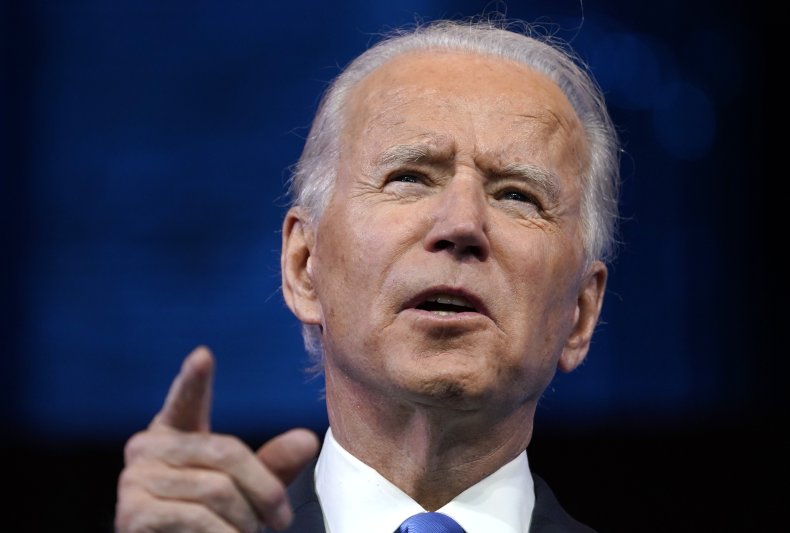 Hunter was a hot button during the presidential campaign, and Trump repeatedly took swipes at the former vice president's son. Trump called into question Hunter's service in the military, his professional life and his leveraging of his father's position in the Obama administration to benefit himself financially in overseas business deals. Biden dismissed the criticism, repeatedly saying he was "proud" of his son, but that did little to stop Trump from continuing the attacks.
Jeffrey Rosen, who will succeed William Barr as acting attorney general on December 23, declined to say whether he would order a special counsel. In his first interview since being appointed to the position, Rosen told Reuters the Justice Department would continue "to do things on the merits and to do things on the basis of the law and the facts. That's how I thought about it from the beginning, and that's how I'll think about it through the end."
Trump, who dismissed investigations into his ties to Russia as a "witch hunt" intended to sow doubts about the legitimacy of his presidency, is reportedly looking into having a special prosecutor probe Hunter's business dealings. The president was upset at Barr for not publicly announcing such an investigation, and the AP said Trump is considering whether it's better to pressure Rosen to make the appointment or to replace him with someone who is more likely to carry out his wishes.
Rosen's time as attorney general will be short-lived, as Biden is set to take office on January 20, and news of the Hunter investigation came as the president-elect was putting together his Cabinet. If Rosen doesn't name a special counsel to investigate Hunter, the decision will go to Biden's pick for attorney general. Biden has yet to announce his nomination.
If Rosen or a potential successor in Trump's final weeks in office makes the appointment, Biden's attorney general would be the one who could fire the special counsel. Under federal regulations, a special counsel can be fired only for specific reasons that must be detailed in writing, putting Biden's pick for attorney general in a potentially complicated position. Firing the special counsel could be seen as an attempted cover-up, and whoever Biden picks is likely to face a contentious confirmation hearing where Republicans will push for answers on how the nominee would handle the probe.
Appearing alongside his wife, Jill Biden, on Thursday night's episode of The Late Show With Stephen Colbert, Biden said the couple have "great confidence in our son."
"I am not concerned about any accusations that have been made against him," Biden added. He is the smartest man I know from a pure intellectual capacity. And as long as he's good, we're good."
Newsweek reached out to Biden's transition team for comment but did not receive a response in time for publication.
Correction: This headline and article have been revised to reflect that President-elect Joe Biden was responding to a question from Stephen Colbert about his thoughts on his son being used as a "cudgel" against him.