Joe Biden Says It's 'of No Personal Consequence' if Trump Attends Inauguration, But Hopes He Does 'For The Country'
President-elect Joe Biden hopes that President Donald Trump will attend his upcoming inauguration ceremony to "demonstrate the end" of post-election "chaos," while insisting that the president's decision is "of no personal consequence" to him.
Biden made the remarks while being interviewed alongside Vice President-elect Kamala Harris by CNN's Jake Tapper on Thursday. Trump has not indicated whether he will attend the inauguration and has instead continued to refuse to concede, while promoting evidence-free conspiracy theories that Biden's seemingly decisive victory was built on massive unsubstantiated voter fraud.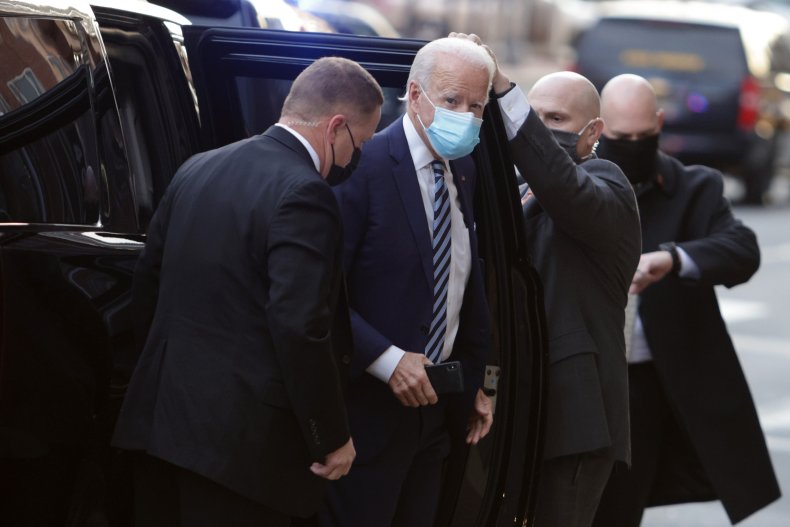 "I think [Trump attending the inauguration] would be important only in one sense," Biden said. "Not in a personal sense. Important in the sense that we are able to demonstrate the end of this chaos that he's created. That there is a peaceful transfer of power. The competing parties standing there, shaking hands and moving on."
"I really worry about the image we're presenting to the rest of the world," he added. "These things happen in dictatorships... not the United States. So, in that sense, protocol of transfer of power, I think, is important. But it is totally his decision and it's of no personal consequence to me. I do think it is [of consequence] for the country."
Biden is set to be sworn in as president on January 20. The incoming administration announced the formation of a committee to organize the inauguration on Monday, while the Joint Congressional Committee on Inaugural Ceremonies, a group of bipartisan leaders in Congress, said they were "moving forward with plans" for the ceremony.
On Wednesday, White House Press Secretary Kayleigh McEnany said she would "leave it to the president to make his announcement" when asked whether Trump might skip the Biden inauguration, before refusing to "speculate on the president's decision" when pressed. Weeks earlier she had insisted that Trump would "attend his own inauguration" despite Trump having already lost the election.
Tapper asked Harris for her thoughts on Trump "lying about fraud" and attempting to "undermine" Biden in aftermath of the election. He also asked the vice president-elect about reports that Trump could announce a 2024 run on the same day that the Biden administration takes power. Harris did not directly answer but praised Biden's character in comparison to Trump.
"I believe that we are all very fortunate that Joe Biden is going to be the next president of the United States," Harris said. "Biden is truly a kind human being... there couldn't be a more extreme exercise in stark contrast between the current occupant of the White House and the next occupant of the White House."
Newsweek reached out to the White House and the Trump campaign for comment.