When asked for his thoughts, Democratic President Joe Biden has said that the congressional Republicans' recent ouster of Wyoming Representative Liz Cheney is "above his pay grade." Biden also said that he's still ready to work with the GOP despite infighting amongst themselves.
In a Wednesday night interview with Biden, MSNBC host Lawrence O'Donnell asked Biden what he thought about the fact that Cheney is one of the only congressional Republicans willing to publicly say that Republican former President Donald Trump didn't win the 2020 election.
"The Liz Cheney-McCarthy thing is above my paygrade," Biden said. "I mean, I have enough trouble figuring out my own party all the time, let alone the Republicans."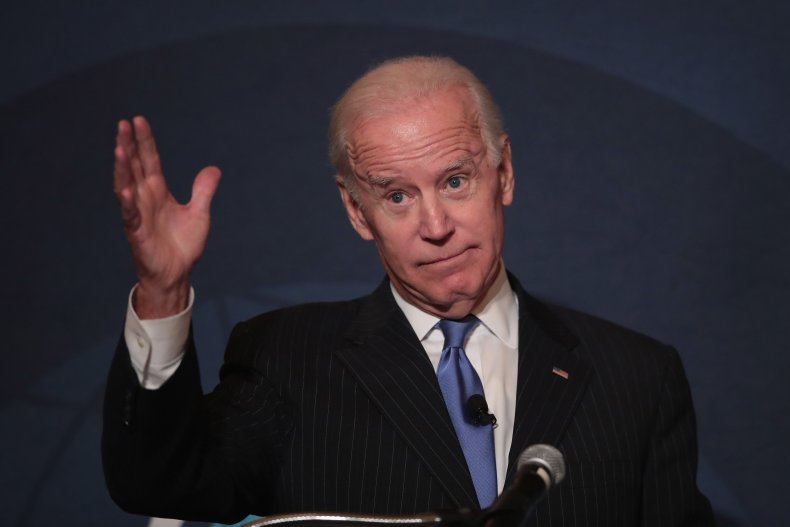 O'Donnell then asked Biden about Republican House Minority Leader Kevin McCarthy of California. On Wednesday, McCarthy met with Biden in the Oval Office. Biden said McCarthy said he was interested in reaching a bipartisan consensus on Biden's $2.25 trillion infrastructure bill.
O'Donnell asked Biden how he could trust McCarthy's word when the Republican leader had initially pledged to support Cheney despite GOP attempts to ouster her, only to turn around later and preside over her ouster.
"If a man looks me in the eye, gives me his word ... I take it unless he breaks it," Biden said. "He may have broken his word to somebody else but [not] to me."
Biden reiterated that McCarthy had only agreed "that we should try to get a bipartisan agreement."
"We were nowhere near having made [a deal]," Biden said.
McCarthy said on Wednesday that he considered his meeting with Biden to be "productive." McCarthy told reporters that Republicans oppose Biden's proposal to raise taxes on the wealthy to pay for the bill. He also said the GOP takes issue with provisions that would slow down road construction and a $400 billion proposal in the bill designated for elderly and disabled care, MSNBC reported.
On Wednesday, McCarthy oversaw a House Republican voice vote that kicked Cheney out as the party's third-ranking leader.
Cheney had survived a similar vote to oust her in February. At the time, McCarthy encouraged House GOP members not to vote against Cheney. Cheney survived by a vote of 145-61. Since then, however, McCarthy reportedly soured on Cheney. He had been quoted as saying that he had "had it with her" and said he heard other conservatives questioning whether she could "carry out the job."
Cheney has repeatedly broken from House GOP ranks to condemn Trump's baseless allegations that Democrats had rigged the 2020 presidential election. In February, she was also one of the few House Republicans who voted to impeach Trump on the charge of inciting the January 6 Capitol insurrection.
She more recently drew ire from her House GOP colleagues for accusing Trump and the supporters of his election falsehood of "spreading THE BIG LIE, turning their back on the rule of law, and poisoning our democratic system."
Cheney will run for re-election in 2022.
Newsweek contacted the White House for comment.