Joe Biden Says Stimulus Package Stalled Because Republicans Fear Retribution from Trump
President-elect Joe Biden on Wednesday blamed the ongoing stimulus deadlock on Republicans' fear of retribution from President Donald Trump amid rising coronavirus cases in most U.S. states.
Biden expressed optimism that Republicans in Congress would address his party's calls for state and local funding when Trump leaves office. He also vowed to prioritize a stimulus deal after his inauguration.
In a virtual event with frontline health care workers, Biden suggested that the GOP has declined Democrats' demand for local funding to be included in the next stimulus package because of their "fear of retribution from the president."
"Hopefully, when he's gone, they'll be more willing to do what they know should be done, has to be done, in order to save the communities they live in," he said.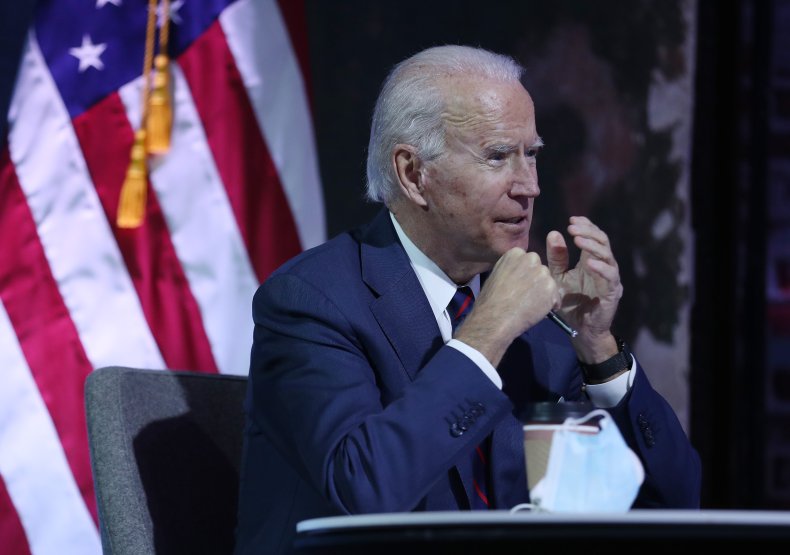 Both sides of the political aisle believe that further stimulus is needed to address the economic fallout of the pandemic, but they are in disagreement over the amount that should be allocated to local governments. The impasse has extended the months-long stimulus inaction.
It has been almost eight months since Trump signed the CARES Act. Negotiations for another relief package have been ongoing for five months with no deal in sight. Amid the delay, both sides have blamed each other for their inability to bring relief to Americans struggling to pay for rent and necessities as the pandemic rages.
Republicans have accused House Speaker Nancy Pelosi of using COVID to further her political agenda, while Democrats have criticized the GOP for refusing to allocate sufficient funding.
Biden's latest comments implied that a deal will likely not be reached until next year. A recent poll shows that Americans have similarly lost hope at the prospect of more stimulus any time soon.
In early November, YouGov asked about 21,100 adults whether they thought Congress would "pass a bill for a second COVID-19 stimulus package." Just 4 percent of respondents said they believed it could happen within weeks and 7 percent said within the next month. An additional 14 percent said "before the end of the year" and the largest group, consisting of 18 percent, said "after January 2021."
Last week, Senate Majority Leader Mitch McConnell continued to decline Democrats' push for a comprehensive relief package. "[They] are still looking at something dramatically larger," he said on Thursday. "That's not a place I think we're willing to go." McConnell has stood firm on passing a targeted stimulus bill.
Newsweek reached out to Senate Majority Leader Mitch McConnell's office for further comment.