Joe Biden Says Trump Separating Families is 'One of the Darkest Moments in Our History'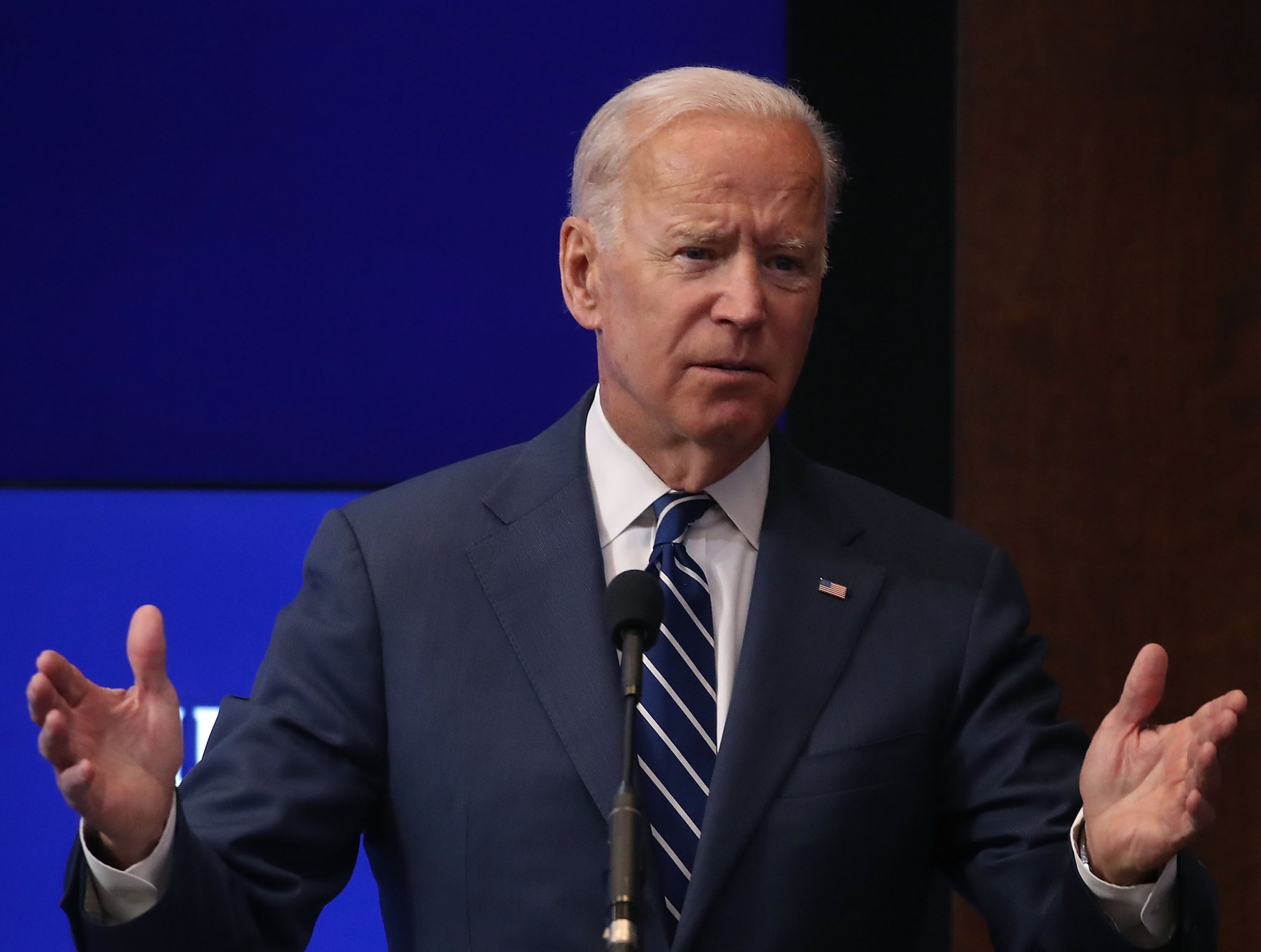 Former Vice President -- and rumored 2020 Presidential candidate -- Joe Biden called President Donald Trump's policy of separating migrant families an "assault on human dignity" and "one of the darkest moments" in U.S. history.
Related: Trump Damaging America's 'International Reputation,' Joe Biden and John McCain Said
Biden, who served as vice president for two terms under Barack Obama, criticized Trump Friday night in Phoenix at the national convention of LULAC, the largest Latino civil rights organization in the country.
"Look folks, this administration's policies that literally rip babies from the arms of their mothers and fathers," said Biden, according to NBC News, "One of the darkest moments in our history."
Biden added that Trump's "zero-tolerance" immigration policy—which dictated that adults caught crossing the border illegally face criminal prosecution and detention while their children are taken from them and held in special cage facilities—was part of an "all-out assault on human dignity."
Amid widespread criticism, Trump signed an executive order in late June which sought to mitigate the damage -- but it remains unclear what impact it continues to have.
In a court filing Thursday, the Trump administration reported that it has reunited 364 of more than 2,500 migrant children who were taken from their families. The administration faces a federal court deadline for reunifications next week.
Biden, fresh from trips to Colombia and Denmark, said that the U.S.'s "reputation is being tarnished around the world." He referred to a variety of Obama-era programs, beyond immigration, that Trump has undone.
"It doesn't just reveal itself in the betrayal of the Dreamers or the pardoning of a sheriff who has terrorized the community," Biden said. "It is also in the underfunding of our schools, and the attacks on labor, and the ability of workers to bargain for their own worth."
Biden has stated he "may very well" run in the 2020 presidential election, and that he could make a decision by the end of next winter. Trump said on Thursday that he would "love" to have Biden as his opponent.
"I dream about Biden, that's a dream. Look, Joe Biden ran three times, he never got more than 1 percent and President Obama took him out of the garbage heap and everybody was shocked that he did," Trump said on CBS News. "I'd love to have it be Biden."
Biden has made two, not three, presidential bids, in 1988 and 2008.
A Public Policy Polling poll in March found that 56 percent of Americans would vote for Biden in 2020, while only 39 percent would vote for Trump and 6 percent were unsure. The organization is left-leaning.