Joe Biden Says When He Considered Entering the 2020 Democratic Race, He 'Never Anticipated There'd Be 300 People Running'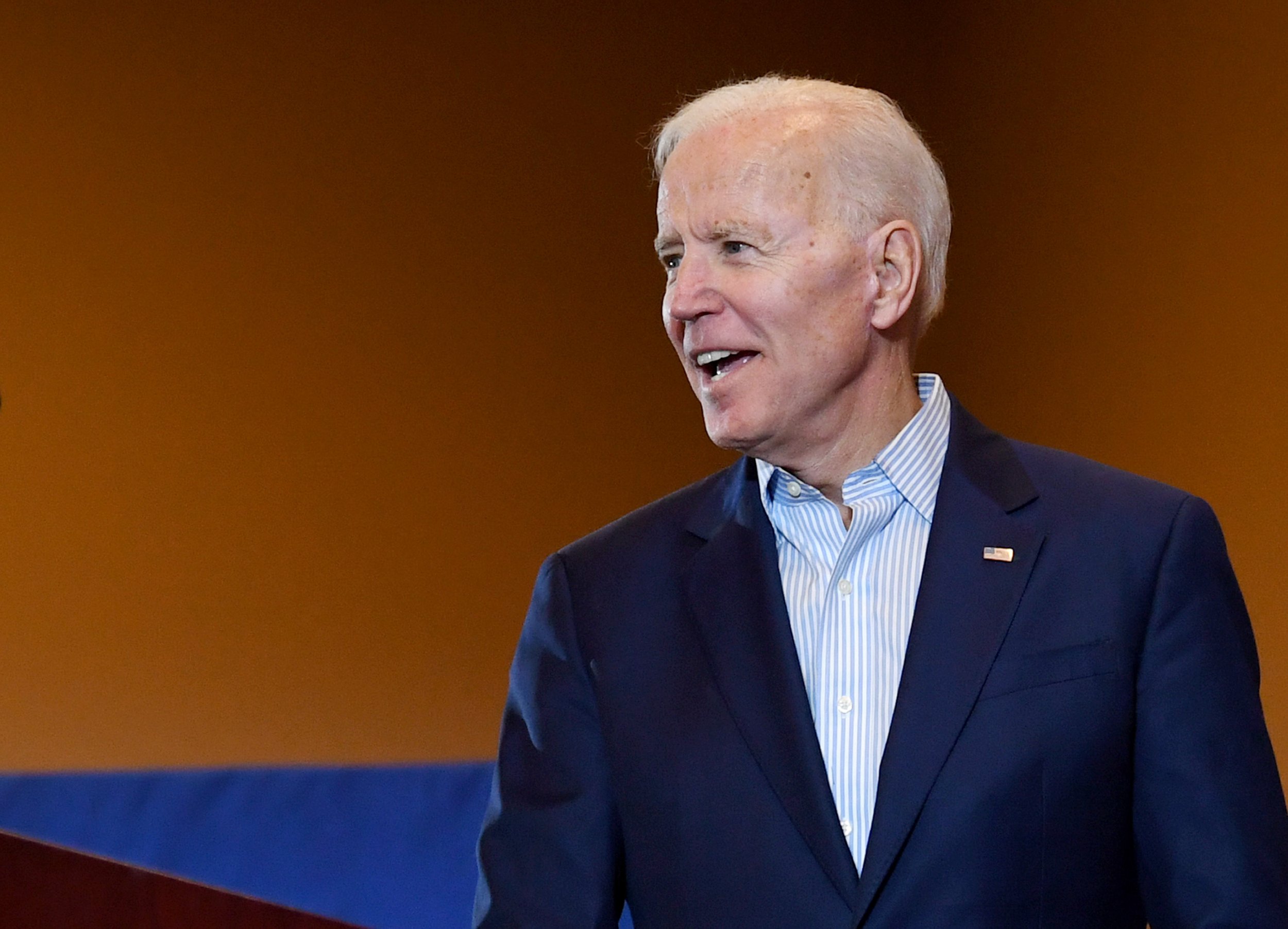 Former Vice President Joe Biden, who finally announced his 2020 presidential bid more than two weeks ago in a video, praised his contenders for the Democratic Party's nomination and joked about the sheer number of them.
During a campaign fundraising event in Los Angeles on Thursday, Biden said "there's a lot of people who are qualified and decent and running," referring to the 22 Democrats who have either already entered the 2020 presidential race or have at least formed a presidential exploratory committee.
"And I think it's one heck of a field, although I never anticipated there'd be 300 people running," the former six-term senator said.
"All that polling stuff looks good," Biden said, acknowledging that the race was "a marathon and we have a long way to go."
Despite his quip about the size of his competition, Biden said that Americans would "never hear me speak ill of another Democratic candidate."
The most prominent Democrats running alongside Biden include Senators Bernie Sanders of Vermont, Elizabeth Warren of Massachusetts, Kamala Harris of California and Cory Booker of New Jersey; Mayor Pete Buttigieg of South Bend, Indiana, and former Representative Beto O'Rourke of Texas are also in the race.
On the GOP side, only one Republican, former Governor William Weld of Massachusetts, has expressed his intention to challenge President Donald Trump's re-election bid.
The latest Hill-HarrisX poll, released on Monday, shows Biden far ahead in the Democratic primary race, with 46 percent of the vote, a 32-point lead on Sanders, who came in second with 14 percent of the vote. Buttigieg and Warren were third and fourth, garnering 8 and 7 percent, respectively. Harris took fifth place, with 6 percent, closely followed by O'Rourke and Booker, tied at 3 percent each.
Since Biden announced his bid, he has been leading most polls, with almost two or three times the support of Sanders, his closest rival.
In a strange turn of events, conservative documentary filmmaker Ami Horowitz announced on Wednesday that he would run in the 2020 Democratic primary, solely for the purpose of disrupting the party's nominating process.
"2020 ANNOUNCEMENT. I'm running for the Democratic Party's presidential nomination because all their current candidates are insane. If 65,000 people donate $1, I will be onstage at next month's #DemDebate and say that to their face," Horowitz tweeted.
For Horowitz to make it to the debates, those 65,000 unique campaign donors he solicited must include a minimum of 200 donors in 20 different states, or he must exceed 1 percent in three Democratic National Committee polls, neither of which seems likely. If more than 20 candidates qualify for the debates, the DNC said it would give priority to candidates who meet both criteria.