Joe Biden Scrutinizes Own Career at Martin Luther King Day Event: 'I Haven't Always Been Right…But I've Always Tried'
Former Vice President Joe Biden admitted he made mistakes in his career and took a swipe at President Donald Trump in a reflective speech that could be a harbinger for a 2020 run for the White House. Appearing at the National Action Network's Martin Luther King Jr. breakfast in Washington, D.C., Biden referred to his record in lobbying for the criminal justice system.
"You know I've been in this fight for a long time. It goes not just to voting rights. It goes to the criminal justice system. I haven't always been right. I know we haven't always gotten things right, but I've always tried," he said, according to CNN.
Read more: Will Joe Biden run in 2020? Donald Trump blasts former VP as "weak" opponent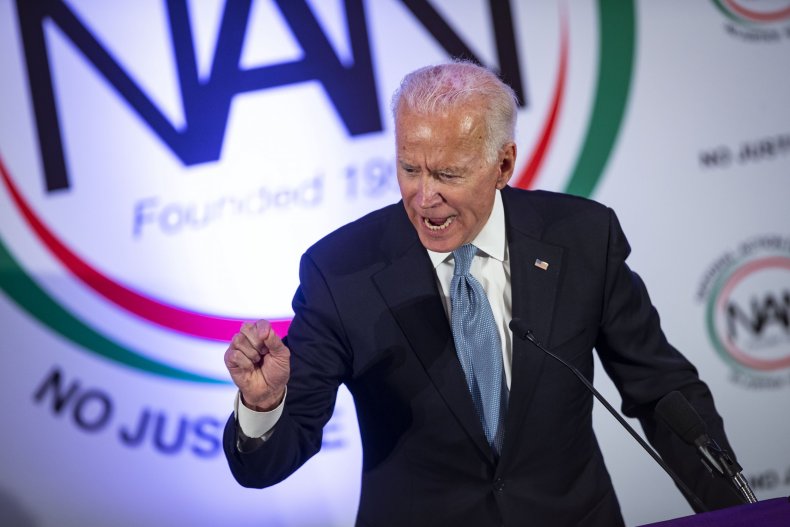 Critics say that his backing of a crime bill in 1994 when Bill Clinton was president led to an era of mass incarceration. Biden did point out that he later worked with Barack Obama in changing the sentencing for crack versus powder cocaine.
"It was a big mistake when it was made. We thought, we were told by the experts, that 'crack you never go back,' it was somehow fundamentally different. It's not different. But it's trapped an entire generation."
Biden also criticized the current administration's record on race, referring to the violent clashes in Charlottesville, Virginia, in 2017.
"We have learned in the last two years, it doesn't take much to awaken hate. That part of American society has always been there… They have been deliberately reawakened again, those forces…unearthed by loose talk, by direct appeals to prejudice from the alt-right.
"Then something I never thought I would live to see again, having the president of the United States make a moral equivalence between those who were spreading the hate and those who were opposing it, saying 'They were very fine people on both sides.' No president since the civil war has ever uttered words like that... We have to challenge these forces of hate," said Biden.
Biden is considering a run for the 2020 presidency and is expected to make a decision in the coming weeks. Also at Monday's event hosted by Reverend Al Sharpton, was New York City Mayor Michael Bloomberg who raised speculation that the both of them were considering a run.
"Whatever the next year brings for Joe and me, I know we'll both keep our eyes on the real prize, and that is electing a Democrat to the White House in 2020, and getting our country back on track," Bloomberg said.
"I haven't had a chance yet to talk to the Vice President at length today but I did want to get some pointers from him on how it's like to live in Washington, D.C," Bloomberg said, ABC News reported.