Joe Biden Slams Brunei Sultan's 'Appalling and Immoral' Stoning Law Against LGBTQ Commuity
Former Vice President Joe Biden slammed Hassanal Bolkiah, the Sultan of Brunei, after he mandated members of the LGBTQ community and adulterers will be stoned the death, starting Wednesday, as punishment.
Biden, 76, took to Twitter on Friday to speak out against Bolkiah's controversial law and express his shock. The former vice president quoted a tweet from CNN International about how the offense would commence "starting next week."
"Stoning people to death for homosexuality or adultery is appalling and immoral," Biden tweeted Friday. "Every single person on earth is entitled to be treated with dignity and to live without fear. There is no excuse—not culture, not tradition—for this kind of hate and inhumanity."
This new law will be rolled out Wednesday and the penalty would be "witnessed by a group of Muslims," according to CNN. The controversial punishment is a part of a series of more strict regulations that Brunei has been enforcing since 2014. At the time, Brunei was the first country to embrace Sharia. The Sharia, also known as Islamic law, stems from words from Muhammad and the Quran, Islam's religious text utilized by Muslims.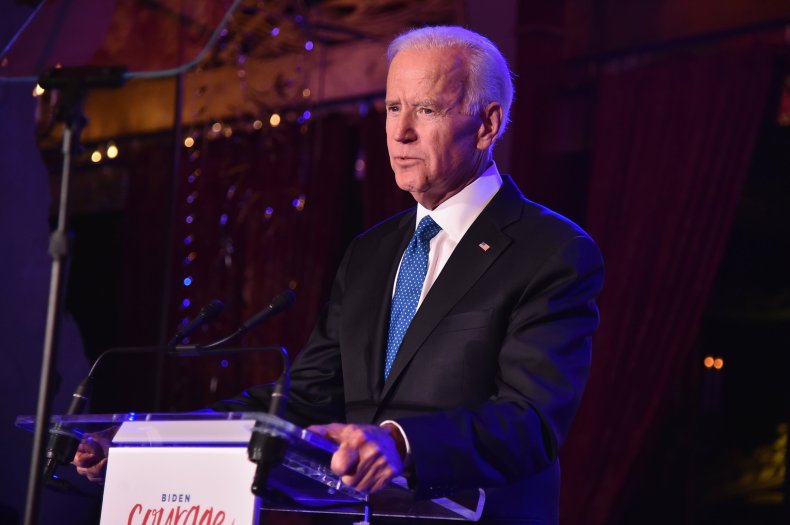 Bolkiah, 72, is the 29th Sultan of Brunei—a small Southeast Asian nation with a population of nearly 430,000 people. His father, Omar Ali Saifuddien III, voluntarily abdicated his throne, in October 1967. Bolkiah—then a prince—succeeded him and became the sultan. He is among the few remaining monarchs on Earth and commemorated his 50-year anniversary in 2017.
In 2008, Forbes ranked the Sultan as among the world's wealthiest people. His net worth reportedly sits at $20 billion. He's used his wealth to invest in things such as the Beverly Hills Hotel in Los Angeles. George Clooney penned an essay via Deadline on Thursday urging for Hollywood to boycott all nine hotels Bolkiah owns.
"They're nice hotels. The people who work there are kind and helpful and have no part in the ownership of these properties," Clooney began to write, "But let's be clear, every single time we stay at or take meetings at or dine at any of these nine hotels we are putting money directly into the pockets of men who choose to stone and whip to death their own citizens for being gay or accused of adultery. Brunei is a Monarchy and certainly, any boycott would have little effect on changing these laws. But are we really going to help pay for these human rights violations?"