'F*** You, Mr. President': Joe Biden's Son Hunter Brushes Off Donald Trump's Investigation Threats
Hunter Biden, the son of 2020 Democratic hopeful and former Vice President Joe Biden, brushed off President Donald Trump's call for an investigation into his business deals with foreign powers.
In a feature published by The New Yorker on Monday, Hunter Biden said when he first saw reports of Trump's threats he also noticed a helicopter flying overhead.
"I said, 'I hope they're taking pictures of us right now. I hope it's a live feed of the President so he can see just how much I care about the tweets,'" he told the magazine. He added that he also told his new wife, Melissa Cohen, "I don't care. F*** you, Mr. President. Here I am, living my life."
During an interview with Fox News host Steve Hilton in May, Trump said that the Justice Department should "one hundred percent" launch a probe into the former vice president and his son's financial ties with China and Ukraine.
The president also said that an investigation would "be an appropriate thing" to discuss with Attorney General William Barr. Barr, who joined the Trump administration in February, has been accused of acting as a defense lawyer for the president and has received many calls to resign from former federal prosecutors and Democratic lawmakers.
Trump's calls for an investigation against the Bidens came after conservative author Peter Schweizer alleged in his 2018 book that Hunter Biden was cashing in on foreign business deals while his father was vice president.
Hunter Biden and his business partner, Devon Archer, were involved in a fund called BHR Partners that reportedly pursued an investment from the Bank of China. In December 2013, Hunter Biden and his daughter Finnegan joined his father on a trip to Beijing to meet with President Xi Jinping. Schweizer suggested that Hunter Biden used to trip to secure a deal with the Chinese bank.
In 2016, Joe Biden threatened to withhold $1 billion in U.S. loan guarantees unless Ukraine removed a top prosecutor who had been accused of overlooking corruption in his own office (the prosecutor was later voted out by the country's parliament). Hunter Biden was a board member of a Ukranian energy company the prosecutor had been looking into, according to a report by The New York Times. But there is no evidence that then-vice president Biden wanted to remove the prosecutor in order to protect his son.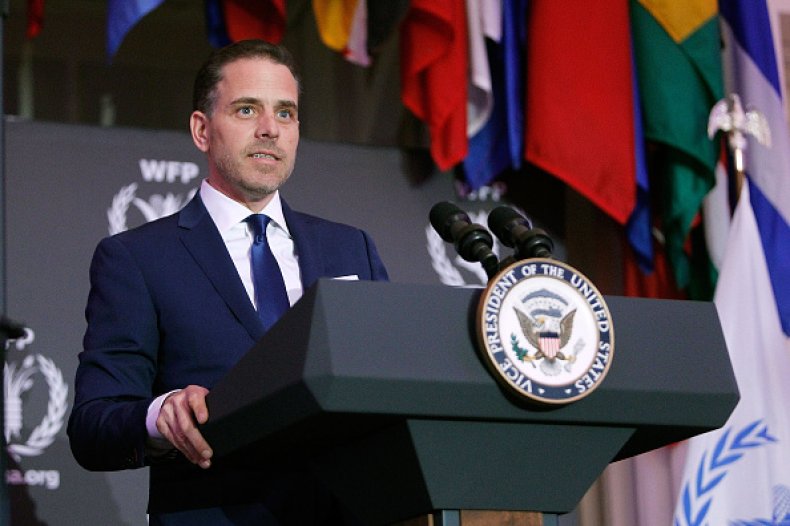 Hunter Biden told The New Yorker that he felt the foreign business dealings were, at the time, the "right decisions for my family and me" but that it "certainly wasn't worth the grief."
"I would never have been able to predict that Donald Trump would have picked me out as the tip of the spear against the one person they believe can beat them," he added.
Democrats have accused Trump of threatening baseless investigations in order to weaken his political opponents. House Intelligence Chairman Adam Schiff slammed the president for promoting the evidence-free allegations against Biden and his family in order to weaken the former vice president ahead of the 2020 election.
Early 2020 polling has shown Biden as the front-runner for the Democratic Party's nomination and a serious challenger to President Trump. Trump's own internal polling conducted in March showed Biden defeating him in key states like Florida, Pennsylvania and Wisconsin.
"Going after his son is just a method of going after someone the president believes is his most formidable opponent," Schiff told ABC News in May.