Joe Biden Is Banking on South Carolina, But What a 'Win' Looks Like Remains an Open Question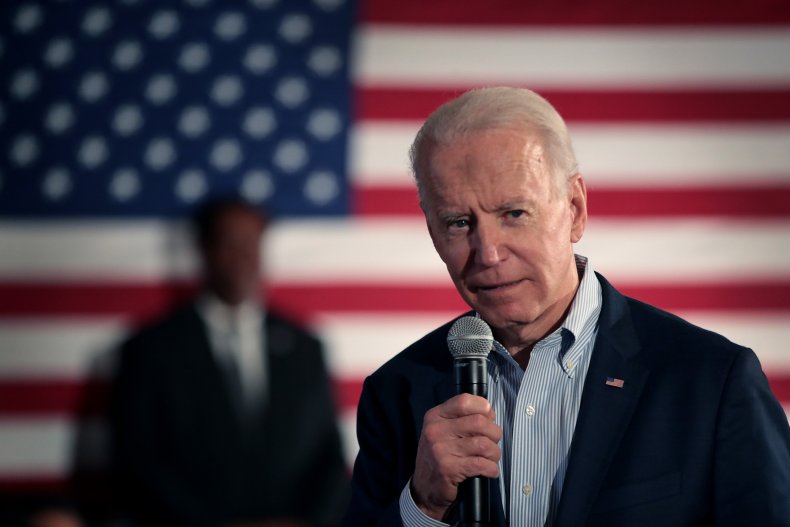 No longer the front-runner in the Democrats' 2020 presidential primary race, former Vice President Joe Biden is hoping to turn the tables with a decisive win in South Carolina on Saturday.
Biden suffered a string of losses in the first three early-voting states to Senator Bernie Sanders, and a few lackluster debate performances helped to cause his poll numbers in South Carolina—where he has a substantial ground game—to collapse.
However, after the Nevada caucuses cemented Sanders' front-runner status, Biden's polling in South Carolina began to soar once more. In a recent Emerson survey, the former vice president is up 16 points over Sanders. A Monmouth poll has him at more than double Sanders' share of the state's Democratic vote.
This volatility is not worrying some supporters, who believe that Biden will manage to wrangle together a coalition enough to claim victory Saturday.
"I think voters are fluid and their support is fluid until it's time to make a decision," Amanda Loveday, adviser to a super PAC supporting Biden, said. "They wanted to date Pete Buttigieg, Elizabeth Warren and Tom Steyer for a while. But they are going to marry Joe Biden."
What a "win" means is also a fluid concept. Biden is staking his campaign on the ability to emerge victorious in South Carolina after his primacy in the national polls became a faded memory. This coming Super Tuesday may further offer an opportunity to parlay any such win into an insurmountable lead.
During a recent debate in Charleston, South Carolina, moderator Gayle King asked Biden point blank whether he could sustain a campaign after losing the state.
The former vice president would not concede the premise. "I will win South Carolina," he said, indicating just how much he was staking on Saturday's vote.
But to report only a narrow victory on Saturday—especially considering the centrality of the state to the Biden campaign's own narrative—could limit the candidate's ability to march into Super Tuesday with undeniable momentum.
Loveday observed that "a win is a win" regardless of margin, but she did acknowledge that "if there's some sort of .5 percentage point difference, people are going to start questioning where this momentum went from earlier in the week."
Helping to boost Biden's prospects, Congressman Jim Clyburn, an elder of the state's Democratic Party, came out with a full-throated endorsement on Wednesday.
Clyburn claimed in a recent interview that "there's no question" Tom Steyer, a billionaire running for the party's nomination, is siphoning off support from Biden in the state. Steyer could inadvertently play a decisive role in the final delegate apportionment out of Saturday's vote.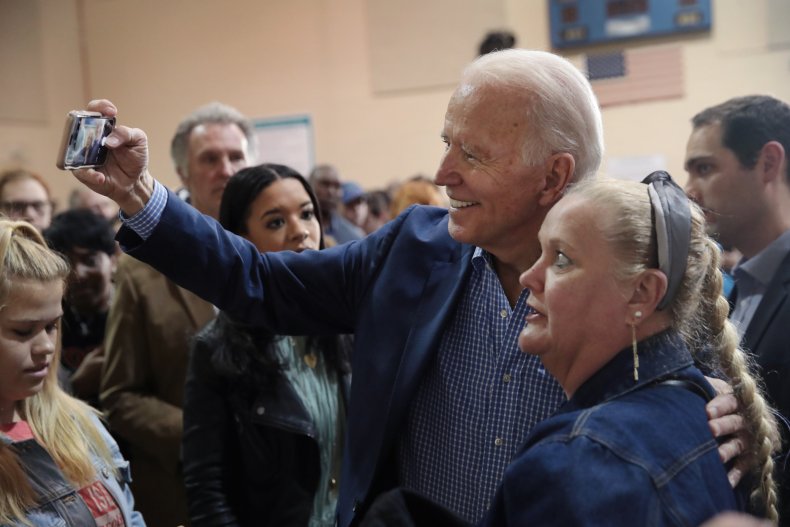 Because of arcane Democratic Party rules, only candidates who breach 15 percent split the delegate count. The South Carolina ballot is currently a two-person race, according to most polling: Biden versus Sanders. However, Steyer has managed to snag 15 percent or higher in a handful of polls, making it a not-unlikely prospect that Biden's slice of the pie could be substantially winnowed, even with an outright victory.
The state's sizeable African American population—around 60 percent of the state's Democratic electorate—is the driving force behind Biden's South Carolina campaign. However, polling helps to illustrate the challenges Biden faces in cementing his coalition.
According to a survey commissioned by the left-leaning group BlackPAC, more than one-third of black voters nationwide wish there was someone else running. Moreover, Sanders may actually provide a viable alternative to Biden in some cases, polling suggests.
A survey conducted for NBC News and The Wall Street Journal found that 69 percent of African-American voters are positive about Biden's campaign, putting him in first place on this question. However, 65 percent of African Americans are also positive about Sanders' campaign, putting him in direct contest with Biden over black voters.
Democratic strategist Achim Bergmann said that, because Biden's coalition represents "a combination of ideologies in the party," it could be difficult to ascertain exactly whom else his backers could support.
Biden voters will look to "who is going to be the most viable," he said. "But I don't think there's going to be any clarity for a while, which is one of the challenges of this campaign."
The most recent Morning Consult survey found that 33 percent—a plurality—of Biden supporters could back Sanders as their second-choice candidate. Roughly equal shares of black voters are open to considering Biden or Sanders, and they both hold substantial leads on this question over the rest of the field.
Bergmann emphasized that the demographics of black voters within these percentages may vary among Biden and Sanders, making overlap less apparent. The most certain thing he could do to stave off attrition is to claim an outright win.
"If you were to ask voters, I don't think the margin of victory is going to make a difference for them," he said. "That's really more about how it's portrayed in the media and what those expectations are. But he does need a win. That's important for him."
Viability is a major part of Biden's appeal, strategists say. Ami Copeland, the deputy national finance director for Barack Obama's 2008 campaign, remarked that Biden's "approach [to fundraising] has always been that he's the most electable."
"But to date, we have not seen that bear out in any of the primaries," she added. "If that does finally come to fruition in South Carolina, that is a pretty big validation."
Newsweek reporter Alexandra Hutzler contributed to this article.