Joe Biden Wants Stimulus Deal That Won't 'Embarrass' Mitch McConnell
President-elect Joe Biden believes that "trade offs" can be made with Senate Majority Leader Mitch McConnell to ensure Congress backs a new stimulus package.
Eight months on from the CARES Act putting payments into the pockets of 160 million Americans, a congressional impasse faces moves for a second stimulus deal that top economists warned this week is urgently needed.
Biden told The New York Times that getting a new deal through Congress, even before he takes office, would be a priority. He said economic harm to the U.S. economy was a real prospect with so many out of work and millions struggling to make mortgage or rent payments.
Key to a new package would be getting it past a Republican-controlled Senate. On Tuesday, McConnell said he wants to stick with a revised scaled-back GOP-backed stimulus bill. A leaked draft shows that it did not include a second round of checks, unemployment benefits or aid to states that Democrats want.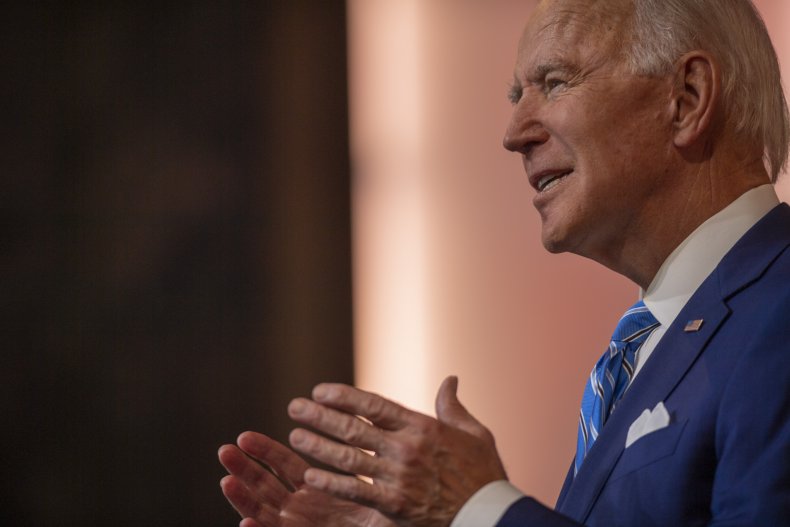 But Biden told the Times that he was confident he could co-operate with McConnell. "There are a number of things that when McConnell controlled the Senate that people said couldn't get done, and I was able to get them done with [him]. I was able to get them to, you know, raise taxes on the wealthy."
"I think there are trade-offs, that not all compromise is walking away from principle," Biden added. "He knows me. I know him. I don't ask him to embarrass himself to make a deal."
Biden suggested that his approval rating compared with President Donald Trump's has brought him leverage in negotiations with the GOP and that "a significant number of independents and some Republicans could start to look at the world very differently in the next few weeks."
"I'm not sure [they] can sustain the position that we're not going to do anything to help the circumstances of keeping businesses open, making sure we could open our schools safely," adding that it would be difficult for a Republican senator who says "let the states go bankrupt."
The president-elect also suggested that taxes would be raised under his administration, saying that a stimulus bill could generate growth without a long-term fiscal impact as long as "everybody pays their fair share for God's sake."
"And by that fair share, I mean there's no reason why the top tax rate shouldn't be 39.6 percent, which it was in the beginning of the Bush administration. There's no reason why 91 Fortune 500 companies should be paying zero in taxes."
Biden also believed that government-led investments in industry and technology would help the U.S. better compete with China, telling the Times' opinion columnist Thomas Friedman that he wanted "to fight like hell by investing in America first."