Joe Biden, Struggling With Latino Vote, Distances Himself From Obama Immigration Policy
Democratic presidential nominee Joe Biden said during the final presidential debate on Thursday that the Obama administration did not move fast enough to reform U.S. immigration policy.
Immigration has been a key issue for Biden's campaign. Some observers say Biden's outreach to the Latino community has been insufficient to draw voters away from President Donald Trump. While Biden served as vice president under former President Barack Obama, promised immigration reform did not materialize. Biden acknowledged that fact during Thursday's presidential debate, but said he would handle immigration policy in a different fashion.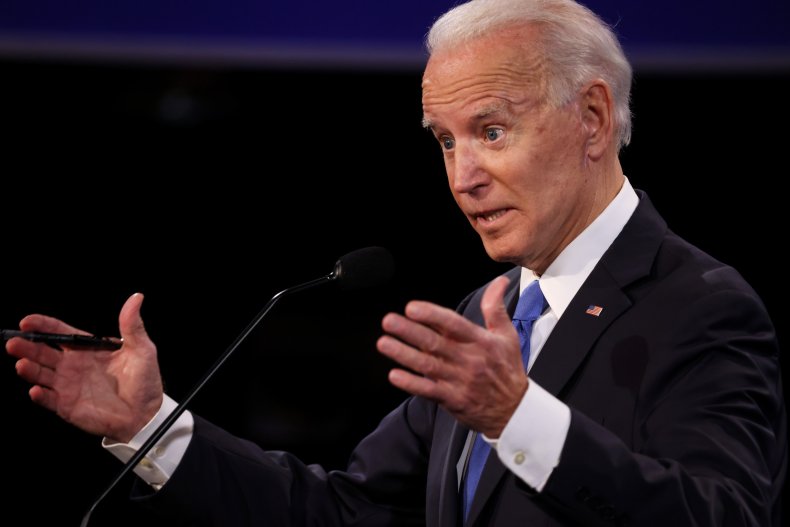 "We made a mistake," Biden said of the Obama administration. "It took too long to get it right."
"I'll be president of the United States, not vice president of the United States," Biden continued.
Biden said that within the first 100 days of his presidency, he would reinvigorate the Deferred Action for Childhood Arrivals (DACA) program which the Trump administration has attempted to block. Biden added that over 20,000 people who are in the U.S. because of DACA are "first responders, out there taking care of people" during the coronavirus pandemic.
"We owe them," Biden said. "We owe them."
Under the DACA program, children of undocumented migrants would be exempt from deportation for a two-year period and allowed to obtain U.S. work permits. In June, the U.S. Supreme Court stopped the White House's attempts to overturn DACA.
Trump decried Biden's remarks saying that Biden had two terms in the White House to effect a lasting change in immigration policies.
"We got rid of a lot of horrible things that they put in," Trump said, "and that they lived with, but he had 8 years he was vice president. He did nothing except build cages to keep children in."
Newsweek reached out to the Biden campaign for comment.
Under the Obama administration, more than 3 million undocumented individuals were deported from the U.S. by the Department of Homeland Security. Obama also allowed holding facilities for migrant children to be constructed in 2014. However, children were only supposed to be placed in those facilities for 72 hours before being sent to the Department of Health and Human Services to be placed.
Latino voters who support Biden may not do so because of his stance on immigration. According to information released by the Pew Research Center on Friday, 59 percent of registered Latino voters claim their vote for Biden is better described as a vote against Trump.
Biden has attempted to engage Latino voters with campaign events. After making remarks at a Hispanic Heritage Month event in Orlando in September, Biden explained to reporters why he began placing focus on Latino communities.
"They know [Trump]," Biden said. "They got to know more about me and that's what I'm attempting to do."