Will Joe Biden Forgive Student Loans? Senator Says Canceling $1B 'Just the Beginning'
Sen. Bob Menendez (D-NJ) has touted a move to see federal loans for defrauded students fully reversed as "just the beginning" and urged further forgiveness for borrowers.
The Biden administration last week announced that thousands of students defrauded by for-profit schools will see their full federal loans erased. This is a reverse of a Trump-era policy which only gave partial relief, The Associated Press reported.
The Education Department said it anticipates the move will see around 72,000 borrowers receive a total of $1 billion in loan cancellations.
Secretary of Education Miguel Cardona said in a release last Thursday: "Borrowers deserve a simplified and fair path to relief when they have been harmed by their institution's misconduct."
Sen. Menendez shared an article outlining this move, calling it "BIG NEWS." He added in a subsequent tweet: "This is just the beginning. Let's go bigger and cancel up to $50K for ALL federal student loan borrowers!"
In further comments, a spokesperson for Menendez told Newsweek: "This push to help folks get out from under a mountain of student loan debt and make a college education more affordable and more accessible for more Americans isn't new for the senator, and he'll continue to look for opportunities to keep amplifying that message."
They added: "If we can lower the burden on student loan borrowers, that frees up money they can then use to help their families get through the current COVID crisis, put money back into the economy with increased purchasing power, invest in a home, start a new business, etc. It's just smart public policy."
Biden has faced calls from a number of lawmakers to go further in cancelling student debt. The president has expressed his support for cancelling $10,000 in student debt.
He has outlined support for such a move to go through Congress, rather than him using an executive order to write off the debt. Democratic lawmakers who advocate loan forgiveness have pushed for $50,000, and insist Biden has the power to do this through executive action.
In February, White House Press Secretary Jen Psaki said the president was reviewing his options in using executive action on the matter.
"The President continues to support the cancelling of student debt to bring relief to students and families. Our team is reviewing whether there are any steps he can take through executive action and he would welcome the opportunity to sign a bill sent to him by Congress," Psaki tweeted.
In a CNN Town Hall in February, Biden was asked about the prospect of wiping $50,000.
"We need student loan forgiveness beyond the potential $10,000 your administration has proposed," an audience member said. "We need at least a $50,000 minimum. What will you do to make that happen?"
To this he replied: "I will not make that happen."
Biden questioned loan forgiveness for attendees of elite schools, and suggested this money could instead go into early education.
"I'm prepared to write off $10,000 debt, but not 50," Biden said. "Because I don't think I have the authority to do it by signing."
Senate Majority Leader Chuck Schumer (D-NY) is one of those lawmakers continuing to push the $50,000 mark. Progressive Democrats also continue to advocate for this.
Newsweek has contacted the White House and Menendez's office for comment.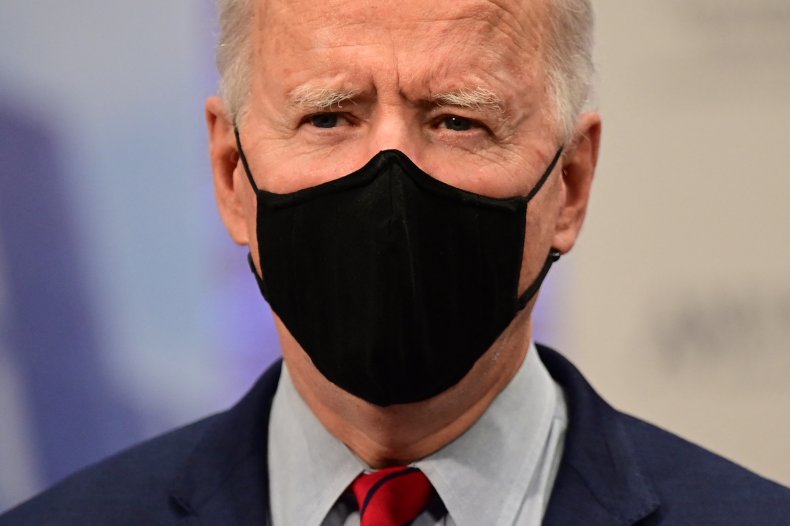 Update 03/24/2020, 1 p.m. ET: This page was updated with further comment from a spokesperson for Sen. Menendez.