Five Joe Biden Remarks That Sparked White House Scrambles
Joe Biden raised eyebrows on Monday when he indicated the U.S. would take military action to defend Taiwan if China was to invade the self-governing country.
President Biden answered "yes" when asked by a reporter, "Are you willing to get involved militarily to defend Taiwan if it comes to that?" at a news conference with Japanese Prime Minister Fumio Kishida during a visit to Tokyo.
Under the "One China" policy, the U.S. acknowledges China's claims that Taiwan is part of China and keeps official formal ties only with Beijing rather than Taipei. The U.S. supplies Taiwan with weapons, but has remained ambiguous on how it would respond should China attack the island.
White House officials moved quickly to temper Biden's comments, saying that they did not represent a change in Washington's foreign policy on Taiwan.
"As the president said, our policy has not changed," a statement read soon after the press conference. "He reiterated our One China Policy and our commitment to peace and stability across the Taiwan Strait. He also reiterated our commitment under the Taiwan Relations Act to provide Taiwan with the military means to defend itself."
It was not the first time Biden remarks prompted the White House to quickly intervene. Here are four other examples:
U.S. 'Would Respond' To Attack on Taiwan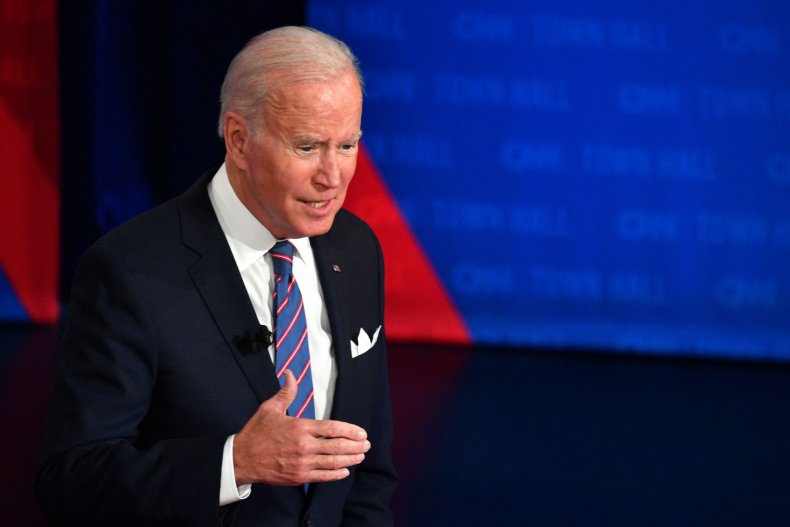 We've been here before.
Last August, after his decision to withdraw from Afghanistan, Biden told ABC News "we would respond" if there was an attack against a NATO member and then added "same with Japan, same with South Korea, same with Taiwan."
Later that day, a senior Biden administration official said that U.S. "policy with regard to Taiwan has not changed."
During a televised town all in October, Biden was again asked if the U.S. would protect Taiwan if China attacked. "Yes, we have a commitment to do that," he said.
A White House statement issued shortly after said the president was "not announcing any change in our policy and there is no change in our policy."
Vladimir Putin 'Cannot Remain in Power'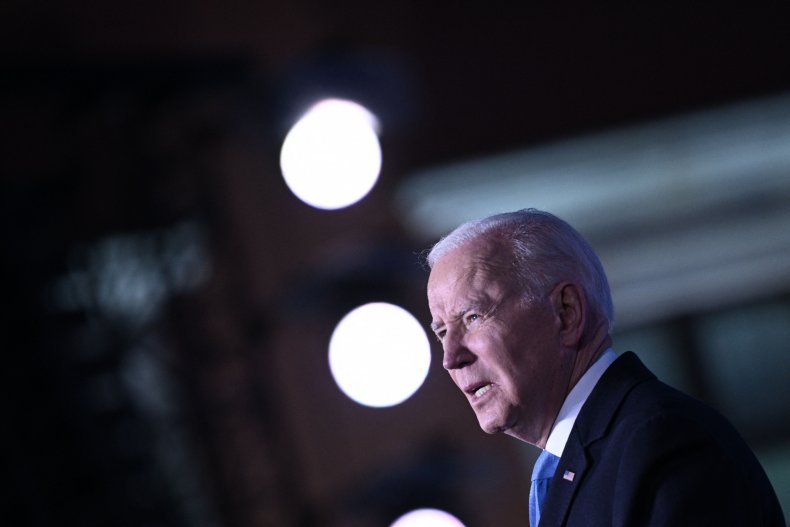 During a speech in Warsaw, Poland, on March 26, Biden said Vladimir Putin "cannot remain in power" after the Russian president unleashed a full-scale invasion of Ukraine.
"For God's sake, this man cannot remain in power," Biden said in an apparently spontaneous remark at the end of his speech.
Biden, the White House said later that day, was "not discussing Putin's power in Russia or regime change." Biden's point was that "Putin cannot be allowed to exercise power over his neighbors or the region," said an official, who spoke on the condition of anonymity.
Putin Is 'A War Criminal'
In off-the-cuff comments to a reporter's question at the White House on March 16, Biden called his Russian counterpart a war criminal over the country's invasion of Ukraine.
"I think he is a war criminal," Biden said of Putin. It marked the first time he had used such language to condemn Putin, and his comments escalated diplomatic tensions further.
White House press secretary Jen Psaki said later that day: "The president's remarks speak for themselves. He was speaking from his heart and speaking from what he's seen on television, which is barbaric actions by a brutal dictator through an invasion of a foreign country."
'Minor Incursion' Into Ukraine
On January 19, five days before Russia launched its full-scale invasion of Ukraine, Biden suggested NATO members would be divided about how to respond if Russian forces made what he called a "minor incursion" into Ukraine.
In response, Ukrainian President Volodymyr Zelensky said there were "no minor incursions and small nations. Just as there are no minor casualties and little grief from the loss of loved ones."
The White House quickly walked back on Biden's remarks, with White House press secretary Jen Psaki issuing a statement.
"If any Russian military forces move across the Ukrainian border, that's a renewed invasion," she said, "and it will be met with a swift, severe, and united response from the United States and our allies."
A day later, Biden himself said there would be a "severe and coordinated economic response."