Joe Biden Regrets Missing Chance to Be the 'President Who Presides Over the End of Cancer as We Know It'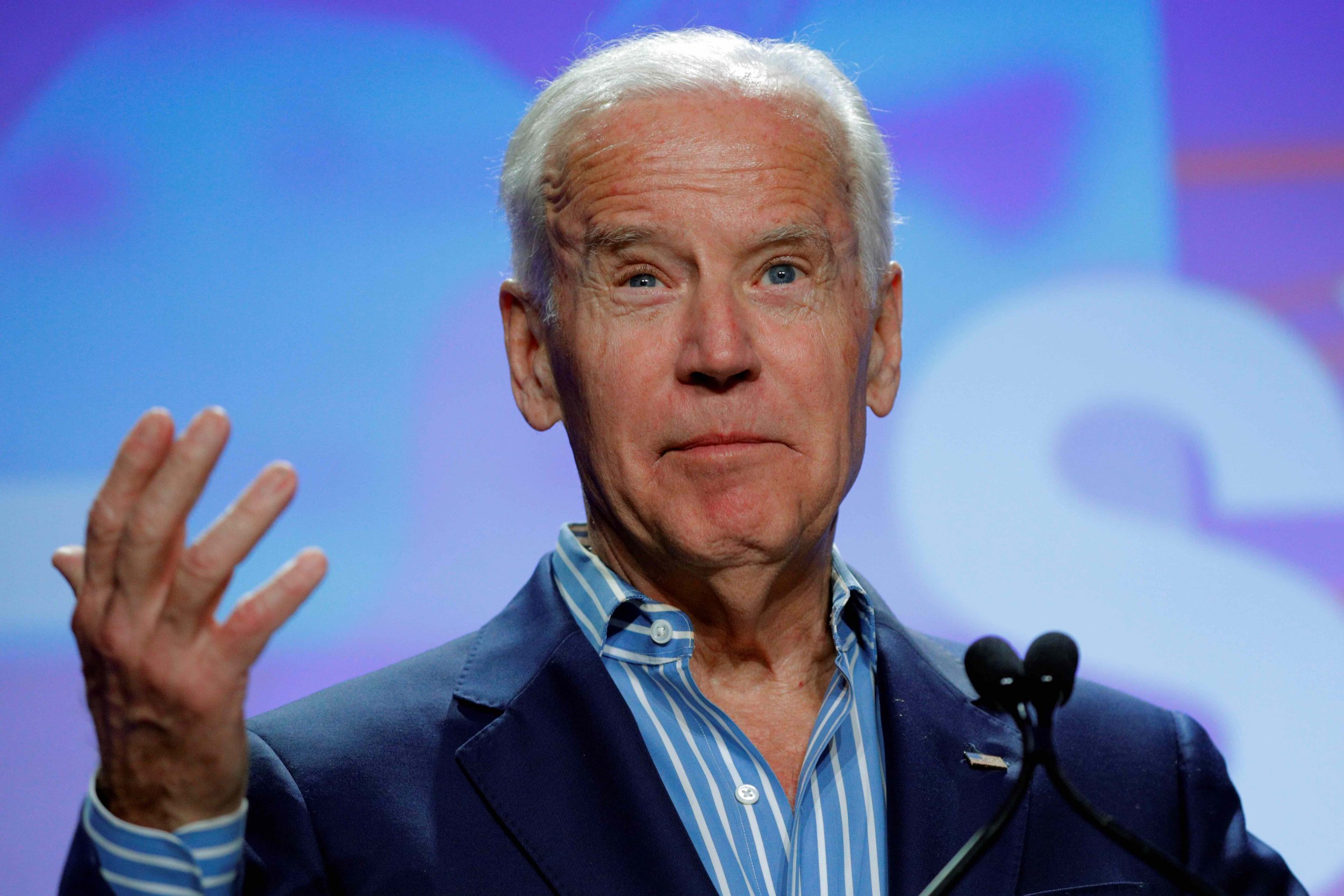 Former Vice President Joe Biden on Sunday delivered a keynote address at South by Southwest, the renowned ideas conference currently taking place in Austin, Texas. Biden's focus was cancer. In 2016, he formed the White House Cancer Moonshot, the goal of which was to "make a decade's worth of advances in cancer prevention, diagnosis, and treatment, in five years." That effort has now been folded into the Biden Foundation, which Biden and his wife, Jill, founded in February.
Related: Science inches closer to a universal blood test for cancer
Cancer has taken a dramatic toll on the Biden family. Their son, Beau, died of brain cancer in May 2015 at the age of 46. The death played an overlarge role in Biden's decision not to run for president in 2016. While discussing a prospective run with President Barack Obama, Biden told his boss that his only regret was that he "would have loved to have been the president who presides over the end of cancer as we know it."
The remark inspired Obama to encourage Biden to pursue cancer research from the White House, which led to the White House Cancer Moonshot.
Much like Obama did during his appearance at SXSW in 2016, Biden called for engagement from the innovators in attendance. "Many of you are developing technologies and innovations for purposes large and small, fun and serious, entertaining and lifesaving, that have nothing to do with cancer," Biden said. "But you could make a gigantic impact. We need you to help us reach people who need to change their behavior and avoid cancer. You're doing it to help them figure out how to buy a product. We need to reach people."
"Your generation can be the first generation on earth that goes through life with a completely different understanding of cancer as preventable—a controllable disease, rather than a death sentence," he added.
Though Biden has been critical of Donald Trump in the past, he did not go after the president in Austin. Well, maybe a little. "It is my hope that this new administration, once it gets organized, will be able to focus on and be as committed and enthusiastic as we were with the goal of ending cancer as we know it," he said. "I pledge before all of you and all the world that I will do everything in my power to work with the new administration."
After all, as Biden noted, cancer may be the only bipartisan issue left in America. "I assure you there's still a lot of really decent people left in the Congress in both parties," he said. It matters, because though private philanthropy is important, "billions and billions of dollars come from taxpayers. That is the bulk of the money. It comes from a government you don't like."
Biden finished his address by harkening back to John F. Kennedy's quest to put a man on the moon, the seemingly impossible dream that inspired the name of his cancer initiative. "[Kennedy] talked about the effort to go to the moon as a commitment the American people had made and that they were, quote, 'unwilling to postpone,'" Biden said. "I am unwilling to postpone for one day longer the things we can do now to extend people's lives, and so should you be."