Democratic frontrunner Joe Biden described poverty as "the one thing that can bring this country down" during an appearance at the Poor People's Campaign on Monday. Hours later, the former vice president flattered Wall Street mega donors and reassured them that they "are great."
"By the way, you know, remember I got in trouble with some of the people on my team, on the Democratic side, because I said, 'You know what I've found is rich people are just as patriotic as poor people,'" Biden told roughly 100 affluent donors during a fundraiser at the Carlyle Hotel in New York City on Tuesday night.
"Not a joke. I mean, we may not want to demonize anybody who has made money," Biden added. The former vice president went on to say that wealthy individuals are not to blame for what's going wrong for the American public and that he needs them "very badly" in this election.
Unlike many of his 2020 Democratic opponents, Biden has not sworn off campaign money from wealthy donors. As a result, the former vice president has raked in more money than most of his rivals. On the first day of his campaign, Biden raised $6.3 million for his White House bid. Earlier this week, Biden hinted that his campaign has now amassed $19 million in donations.

During the fundraiser, Biden also reassured the pack of elite donors that his tax plans would not be too much of a burden on them. He stated that "nobody has to be punished" by his economic proposals and that "no one's standard of living would change."
According to a report by CNBC, Biden even asked a billionaire Republican donor who supports President Donald Trump, John Catsimatidis, for fundraising help. Catsimatidis said he "just smiled" when Biden made his campaign pitch.
His comments came just hours after he attended the Poor People's Campaign, an organization that works to challenge racism and economic injustice. During the event, Biden said that poverty was the "one thing" that can bring the U.S. down.
Biden added that if elected he would eliminate a large portion of Republican tax cuts and reduce the military's budget in order to fund programs for poorer Americans. "We have all the money we need to do it," he said.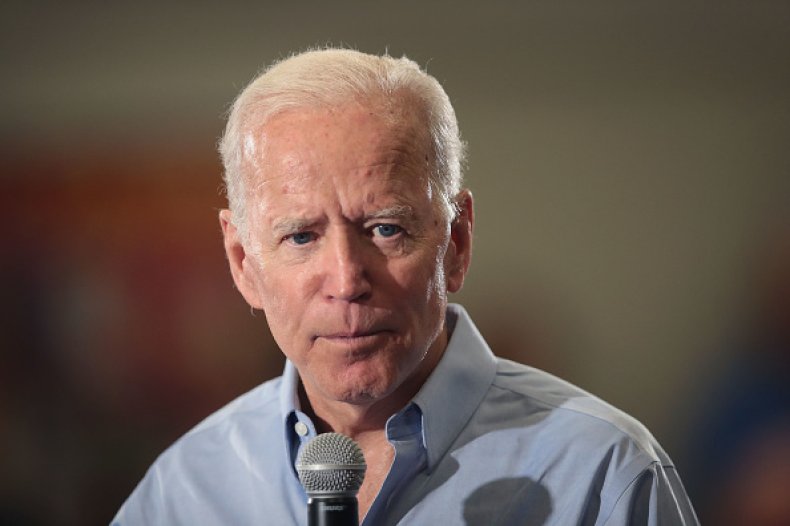 The former vice president also made another pitch for bipartisanship during the Poor People's forum, despite being widely criticized for stating that Republicans will want to work with Democrats after Donald Trump is out of office.
"Folks, look, if you start off with the notion there's nothing you can do, well, might you all go home then, man?" Biden said. "Or let's start a real, physical revolution if you're talking about it."
Biden has been leading the crowded Democratic primary field since he entered the race in late April. In multiple national polls, the former vice president is beating his closest Democratic competitor, often Bernie Sanders but more recently Elizabeth Warren, by double digits.
Several 2020 polls also show the Democrat beating President Trump, even in states that voted for Trump during the 2016 presidential election. The latest Quinnipiac University poll released on Tuesday showed Biden leading Trump in Florida by 9 percentage points. Internal polling by the Trump campaign also showed Biden ahead of Trump in Wisconsin and Pennsylvania.