Joe Biden Tops Bernie Sanders in Latest Poll About Democratic Presidential Candidates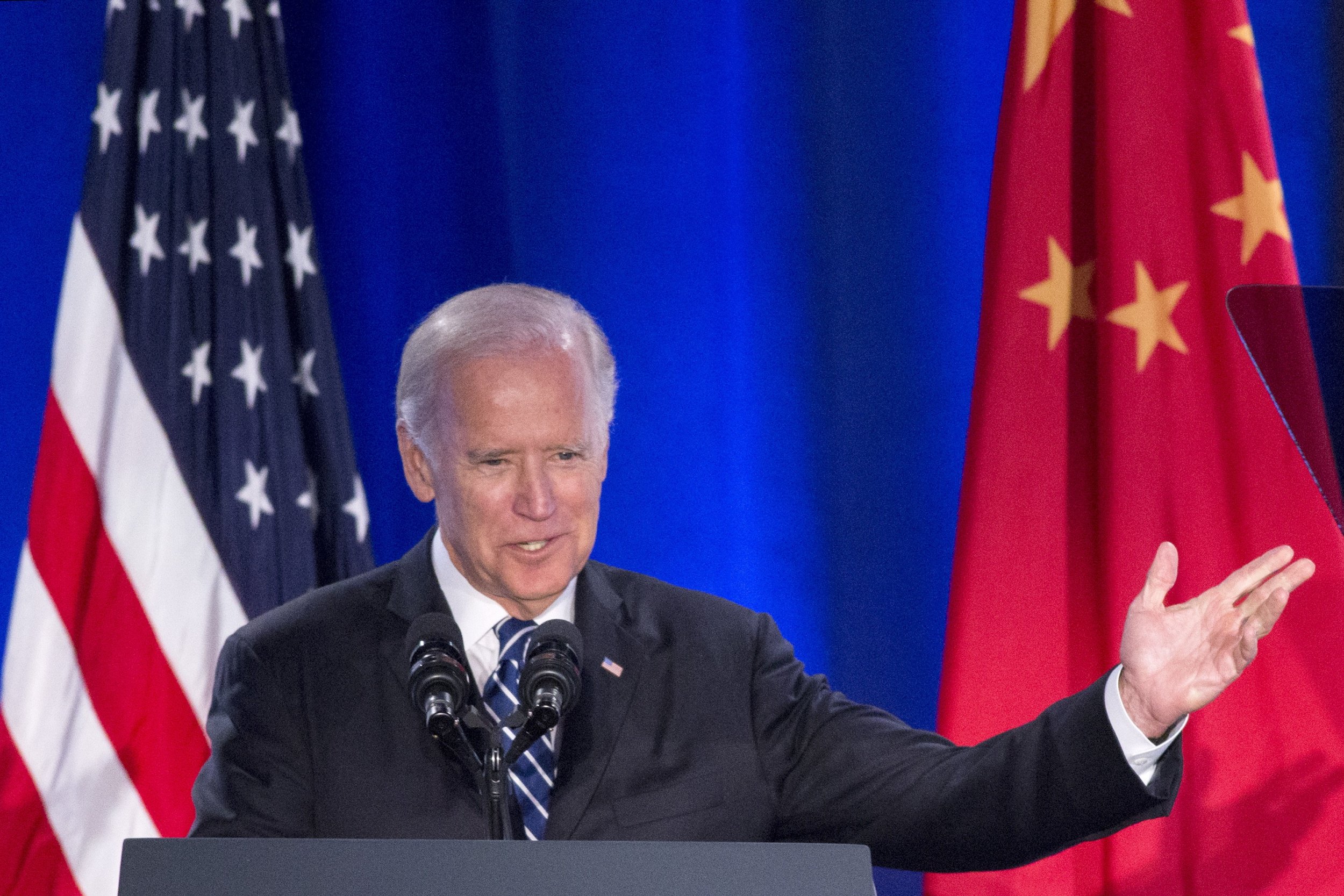 Vice President Joe Biden, who has not declared his intention to run for president, ranked No. 2—ahead of liberal firebrand Bernie Sanders—as Democrats' choice for the next leader of the U.S., according to a poll published Wednesday.
Biden consistently has said he won't run for president if his family isn't emotionally ready. His son, Beau, died in May from brain cancer.
But some Americans think differently, as 47 percent of those polled said they want Biden in the race, according to a national Bloomberg Politics poll. Thirty-seven percent of people said they preferred if he didn't run for president.
Former Secretary of State Hillary Clinton, once viewed as the clear front-runner, is the top choice of 33 percent of Americans who are registered Democrats or lean that way, according to the poll. But a quarter of registered Democrats said Biden now is their top choice for president. He followed Clinton in second place, with 25 percent of support. Sanders, a U.S. senator from Vermont, was at 24 percent.
Candidates Jim Webb, Martin O'Malley and Lincoln Chafee followed with a total of 3 percent as Democrats' first choice for president.
The results of the poll suggest issues for Clinton, who on Tuesday officially came out against Keystone XL, the controversial pipeline that would bring heavy tar sands oil from Canada across the middle of the United Sates to a port on the Gulf of Mexico, after previously failing to take a position.
Other recent polls showed Sanders leading in early primary states, including Iowa and New Hampshire. The first votes of the campaign will be cast in Iowa on February 1, followed by the primary in New Hampshire on February 9.
The Bloomberg poll found that Biden is leveled with Sanders in terms of national Democratic support. The poll was conducted between September 18 and 21 with 1,001 U.S. adults. It had a margin of error of plus or minus 3.1 percentage points.