Joe Biden Tops Latest Iowa Poll For 2020 Presidential Election, Bernie Sanders Ranked Second Among Crowded Democratic Field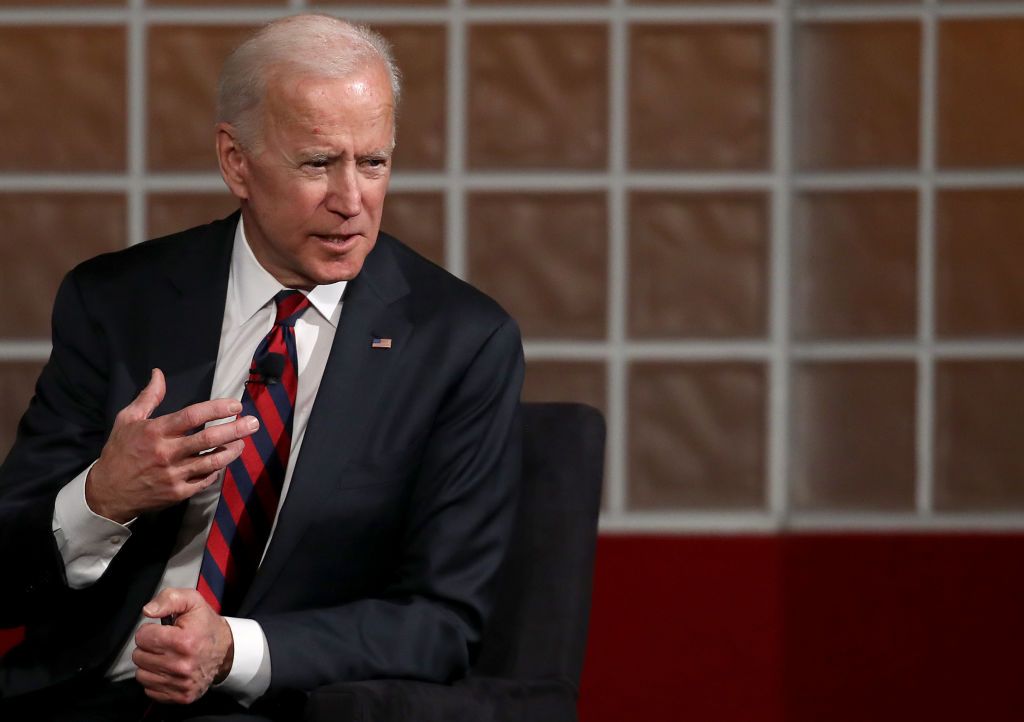 For some Iowa caucus voters, two candidates overwhelming stand above the rest of the Democratic field for the 2020 presidential election.
Former Vice President Joe Biden, who has yet to announce if he will campaign for the White House, is the favorite in the latest Des Moines Register poll with 27 percent, while current presidential candidate Sen. Bernie Sanders trails just 2 points behind.
Regardless of his intentions, Biden also led in the Register's December poll, though the advantage was a 13 percent lead over Sanders at that time.
According to individuals polled between March 3 and 6, 70 percent of respondents found Biden's political views to be "about right," meaning they are neither too conservative or too liberal. Sixty-four percent said the experience Biden has as a Vice President and longtime senator indicate he should enter the 2020 race, another third of those responding said Biden should not run for president.
Newsweek subscription offers >
"If I'm Joe Biden sitting on the fence and I see this poll, this might make me want to jump in. I just can't find much in this poll that would be a red flag for Joe Biden," J. Ann Selzer, president of the Des Moines-based Selzer & Co. told the Register.
Selzer & Co conducted the poll.
Twenty-five percent of pollsters indicated that Sanders was their first choice for president, an increase of 6 points since the last poll. In contrast to Biden, 44 percent of respondents said they considered Sanders' policies "too liberal" while 48 percent deemed the Democratic Socialist's views as "just right." Two percent identified Sanders as "too conservative" and 7 percent said they were unsure.
Forty-three percent feel that Sanders should not be running for president compared to 54 percent who want the Independent from Vermont to be in the race.
Newsweek subscription offers >
The poll also indicates that Sanders appeals to potential caucus voters who are not religious (37 percent) and are younger than 35 (35 percent). Over half those polled said they would be okay with a Democratic nominee that looks for America to be more socialist: 41 percent listed themselves as "mostly satisfied" while 15 percent said they would be "very satisfied" with such a candidate.
According to the poll, Biden appealed to self-described moderate voters with a 35 percent favorability rating. The former Delaware senator also appeals to voters over age 45 at 32 percent compared to Sanders' 17 percent.
Both candidates also appear as the first or second choice for many poll participants. Forty percent who list Sanders as their first choice state they would switch to Biden if Sanders failed to advance in the Iowa caucus. Thirty percent who list Biden as their first choice indicated they would switch to Sanders.
In Iowa, second choices are important since voters can recast a ballot should their first candidate not advance.
Among the other Democrats running in 2020, Sens Elizabeth Warren and Kamala Harris were the third and fourth candidates. Warren earned 9 percent of the votes and Harris 7 percent.
Only Beto O'Rourke at 5 percent and Sens Cory Booker and Amy Klobuchar, each at 3 percent, generated enough votes in the 20-person field poll to rise above the 1 percent threshold to be included in the Democratic National Committee's debates which are set to begin in June.
However, Harris, Former Secretary of Housing and Urban Development Julian Castro and Washington state Gov. Jay Inslee have each seen increases in their favorability numbers since their announcements of presidential campaigns.
The Iowa caucus is scheduled to take place on Feb. 3, 2020.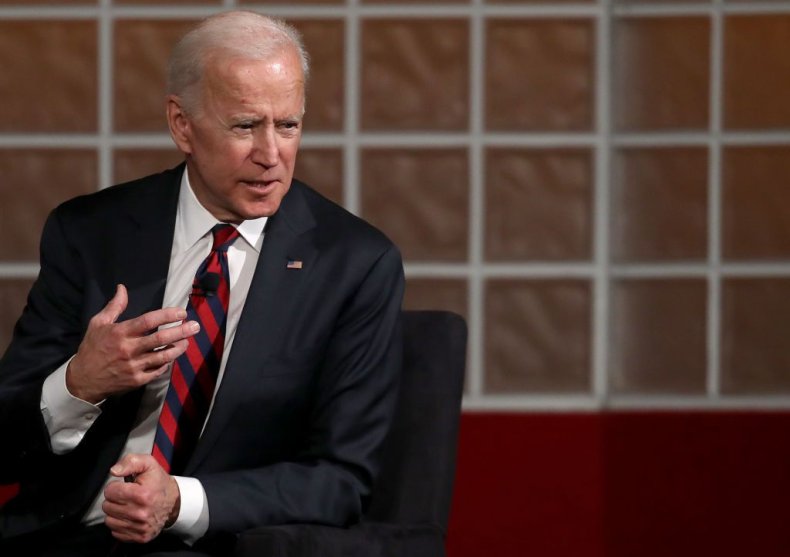 Joe Biden Tops Latest Iowa Poll For 2020 Presidential Election, Bernie Sanders Ranked Second Among Crowded Democratic Field | U.S.