Joe Biden Touts Donald Trump Getting His COVID Booster in Latest Speech on Omicron
President Joe Biden said Donald Trump getting his COVID-19 booster shot is one of the "few things" they agree on as he outlined his plan to fight the Omicron variant.
Biden stressed the importance of getting vaccinated and receiving a booster as the new, highly transmissible coronavirus variant spreads across the United States.
Omicron has become the dominant variant in the U.S. since the first case was detected in California on December 2. It's since spread to nearly all 50 states and threatens to overwhelm hospitals this winter.
"I got my booster shot as soon as they're available," Biden said in his Tuesday address, "and just the other day former President Trump announced he had gotten his booster shot. Maybe one of the few things he and I agree on."
Trump revealed he got his booster dose during a speech at the American Airlines Center in Dallas, Texas over the weekend. The disclosure was met with boos from the audience.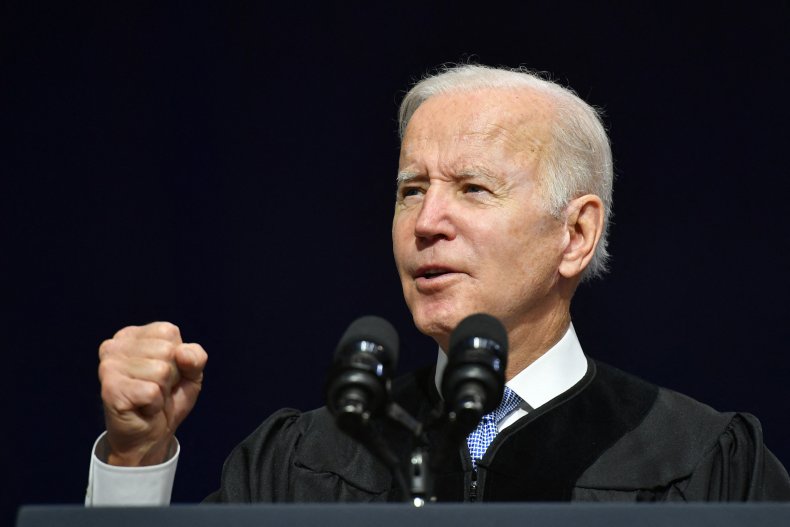 Fox News host Bill O'Reilly, who was hosting the event alongside Trump, told NewsNation he had to provide some comfort to the former president after the crowd's reaction.
"I said, 'This is good for you, this is good that people see another side of you, not a political side, you told the truth, you believe in the vax, your administration did it, and you should take credit for it because it did save, I don't know, hundreds of thousands of lives,'" O'Reilly said.
Dr. Anthony Fauci also praised Trump for declaring he's been boosted against COVID-19.
"From a public health standpoint, I'm very pleased that he did say that and come out publicly and say that he has been vaccinated and boosted," Fauci told CNN on Monday. "But to get booed for saying that just tells you about the extraordinary divisiveness we have going into this public health issue, which should be devoid of divisiveness. It should just be focusing on what the public health principles are."
Biden also gave credit to the Trump administration for the speedy development of vaccines.
"Thanks to the prior administration and our scientific community, America's one of the first countries to get the vaccine," he said during his speech Tuesday. "Thanks to my administration and the hard work of Americans, we led a rollout [that] made America among the world leaders and getting shots and arms."
There are approximately 40 million Americans who are eligible to receive a vaccine but have yet to do so. Biden has warned that the unvaccinated risk becoming infected and spreading Omicron to their friends and families.
"You have an obligation to yourselves, to your family and quite frankly, I know I will be criticized for this, to your country. Get vaccinated now. It's free. It's convenient. I promise you it saves lives. And I honest to God believe it's your patriotic duty."
Update 12/21/21, 3:40 p.m. ET: This story was updated with more information and background.