Joe Biden Triples Support Among Democratic Primary Voters In Just 12 Days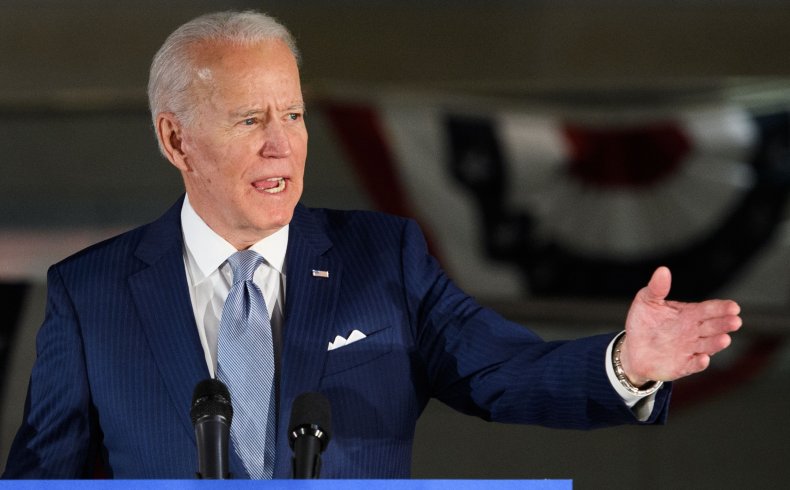 Former Vice President Joe Biden tripled his support among Democratic primary voters in only 12 days, according to polls conducted prior to Tuesday's primaries.
Morning Consult found that Biden's support among Democratic primary voters went from 19 percent on February 25 to 57 percent less than two weeks later.
Biden was underperforming early in the primary season in each of the Democratic contests, placing fourth in the Iowa caucuses and fifth in the New Hampshire primary. Biden did place second in the Nevada caucuses, but only about 19 percent of the vote compared to Vermont Senator Bernie Sanders who received about 40 percent of the vote on his way to winning the state.
Biden's biggest bounce came on Super Tuesday when he earned over 600 delegates and won ten out of the 14 states that held contests, following a win in South Carolina. His performance was aided by two major presidential candidates dropping out – former South Bend, Indiana Mayor Pete Buttigieg and Minnesota Senator Amy Klobuchar – in the days leading up to Super Tuesday.
On Tuesday, Biden performed very well once again. He won four out of the six states that held primaries with Washington still too close to call, though Sanders currently has a .2 percent lead, according to The New York Times. Sanders received 32.7 percent of the vote compared to Biden's 32.5 percent with 67 percent of precincts reporting. If those percentages hold, the two candidates will get close to an even split of Washington's 89 delegates.
Biden's biggest win on March 10 came in Michigan, which had 125 delegates up for grabs. He won the state with 52.9 percent of the vote and has so far been allocated 72 of its delegates. As of this publication, Biden has so far been allocated 177 of the 352 total delegates that were up for grabs Tuesday.
In a campaign update Wednesday, Sanders said that while his campaign is winning the ideological debate, they are losing the debate over electability.
The eventual nominee will need 1,991 delegates in order to win the Democratic nomination.
The next primaries in the race to become the Democratic presidential nominee will be held in Arizona, Florida, Illinois, and Ohio on March 17. There will be 577 delegates available that day.
Florida has the most delegates at stake with 219. A recent Florida Atlantic University and Business and Economics Polling Initiative poll found that 61.4 percent of likely Democratic voters will support Biden in the primary, compared to 25.4 percent for Sanders. The FAU/BEPI poll surveyed 399 likely Democratic voters and has a margin of error of plus or minus 4.9 percent.
Biden and Sanders will meet on Sunday in Phoenix, Arizona for March's Democratic debate.