Joe Biden Tells Donors That Donald Trump Picked the Wrong Guy to Fight With: 'I'm Going to Beat Him Like a Drum'
Former vice president Joe Biden took aim at "dishonorable" President Donald Trump and "thug" Rudy Giuliani at a Los Angeles fundraiser on Thursday night as he finds himself mired in a swamp of dubious Ukraine-related allegations.
Trump is facing impeachment by the House for asking Ukraine's President Volodymyr Zelenskiy to open an investigation into Biden and his son Hunter Biden, who sat on the board of a Ukrainian gas company, possibly in a quid pro quo for military aid and a White House visit.
Giuliani, Trump's lawyer and a former New York City mayor, has been promoting for months claims that the Bidens engaged in corruption in Ukraine and that Democrats conspired with Ukrainian cybersecurity company CrowdStrike to frame Russia for 2016 election meddling.
While there are conflict of interest questions about Hunter Biden's lucrative business dealings in Ukraine, there is so far no hard, credible evidence of corrupt activity by either him or his father. The CrowdStrike conspiracy theory promoted by Giuliani has repeatedly been debunked.
"This guy's a thug, Giuliani. No, he's a thug, I know him," Biden, a front-running candidate in the Democratic Party's 2020 race, said Thursday at a fundraiser held in the home of Paramount Pictures chief executive Jim Gianopulos, per a pool report.
"And the president is the most dishonorable president in American history, and, folks, he picked the wrong guy to pick a fight with, because I'll tell you what, I'm going to beat him like a drum."
Biden told donors that Trump has "done nothing but promote hate, promote hate, and now he's a totally incompetent president and that is not an exaggeration. He's totally incompetent."
"This is not just about whether or not a Democrat wins," Biden continued.
"There's more at stake here than just a Democratic victory. There's a need for us, literally, literally, for the sake of the country, for the sake of our Republican friends, to win this race, to defeat this man, to get him out of office."
"The words of a desperate former front-runner," Kayleigh McEnany, national press secretary for the Trump 2020 campaign, told Newsweek.
Giuliani did not respond immediately to Newsweek's request for comment.
The Trump administration is currently refusing to cooperate with the House impeachment inquiry. White House counsel Pat Cipollone wrote a letter to senior House Democrats calling their actions unconstitutional. Giuliani has also been subpoenaed over his Ukraine dealings.
"Biden's family has been selling his offices for 5 decades," Giuliani tweeted on Monday. "From doing business with sleazy little crooks, Ukrainian organized crime, Whitey Bulger's nephew, the Chinese government, to a Madoff type, and lots more. All covered up by Corrupt Media!"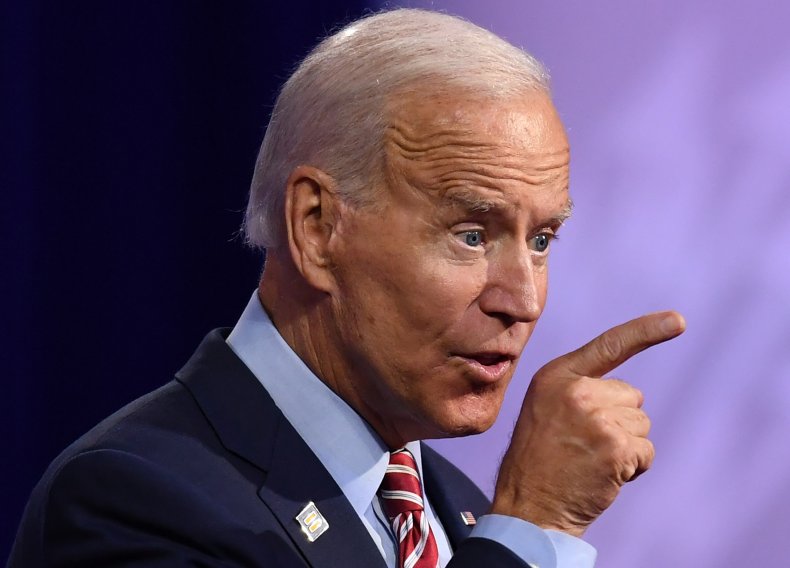 This article was updated with a comment by Kayleigh McEnany.