Everything We Know About Joe Biden and Vladimir Putin Meeting
Putin said he and Biden will reinstate ambassadors
Putin called Biden a "very experienced" politician
Putin dodged questions from reporters about human rights abuses, specifically about political opponents like Alexei Navalny
Biden said he achieved what he came to do in Geneva
Biden said his agenda is not "against Russia" but "for the American people"
Biden said the leaders discussed cybersecurity, Ukraine, terrorism and human rights
Despite labeling the talks as positive, Biden said he does not trust that Putin will change his behavior
President Joe Biden met with Russian President Vladimir Putin in Geneva on Wednesday in a summit that both leaders described as constructive. Biden and Putin began the summit with a handshake outside of the Villa La Grange before heading inside.
The leaders had two meetings, a smaller session that lasted about 90 minutes and an expanded session with aides that lasted just over an hour. Overall, the summit was shorter than expected. Putin and Biden each held separate press conferences following the summit.
The meeting concluded Biden's first major diplomatic trip overseas that included the G7 and NATO summits with Western allies.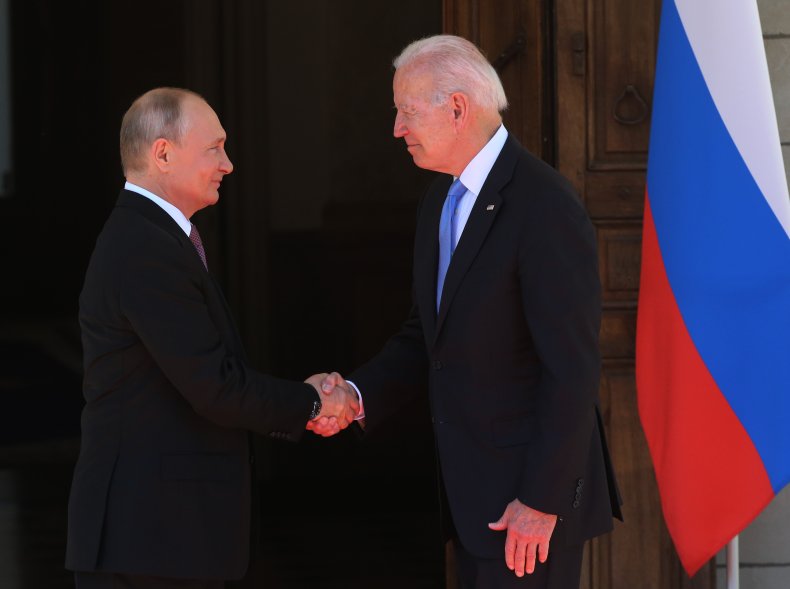 The live updates for this event have concluded.