Joe Biden's Dog Major Given to Family Friends As White House Welcomes Commander
There is a new top dog at the White House after President Joe Biden and the first lady Jill Biden added to their pet family.
Commander, a three-month-old pure-bred German shepherd, replaces another German shepherd, a rescue dog called Major, who had left the White House following a series of aggressive incidents with staff.
In March, Major bit two people. One was a member of the Secret Service and the other a National Park Service worker, CNN reported. After the incidents, the White House announced that the dog would receive training in Wilmington, Delaware, to help him adjust to his new surroundings.
Jill Biden's press secretary, Michael LaRosa, has now said Major will not be returning to the White House. He added that the decision was not in response to one particular event, but followed expert advice and deliberations within the Biden family.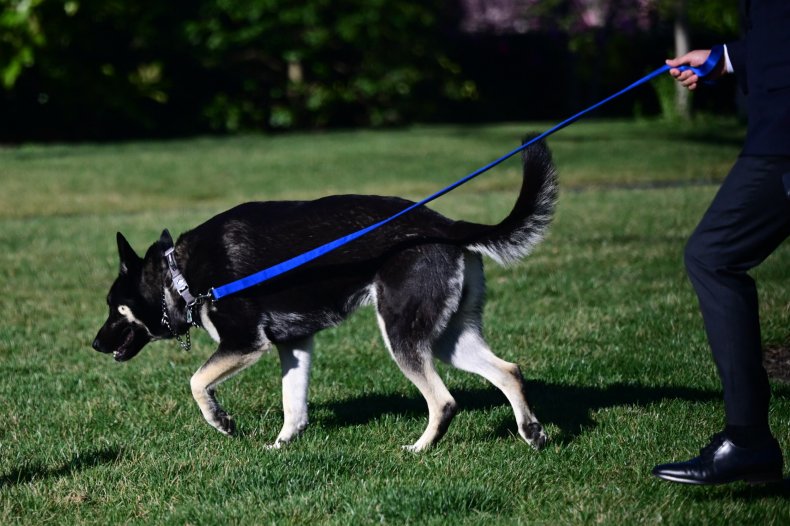 "The first family has decided to follow the experts' collective recommendation that it would be safest for Major to live in a quieter environment with family friends," LaRosa said in a statement to media, shared with Newsweek.
The Bidens' dog Champ died in June at the age of 13. The German shepherd was described by the first couple as a "constant, cherished companion" who was "adored by the entire Biden family."
Born on September 1, Commander was a gift to the president for his 79th birthday in November, from his brother and sister-in-law, James and Sara Biden.
Soon after the puppy was spotted playing on the South Lawn on Monday, the president's Twitter account confirmed his arrival with the message: "Meet the newest Biden."
In the video clip posted, Biden says to the dog: "Hey, pal. How are you doing? How are you?"—followed by a shot of the president and first lady walking into the Executive Mansion with Commander on a leash.
The Oval Pawffice, a pun-rich Twitter account dedicated to the first dog but not affiliated with the White House, speculated that the puppy would soon be joined by another four-legged occupant.
In April, Jill Biden told NBC that a female cat was "waiting in the wings." According to LaRosa, the first feline is expected to join the White House in January, CNN reported.
In June, White House Press Secretary Jen Psaki joked to reporters that the announcement of the cat's arrival might come to sweeten a "bad news day."
"If you see a tail wagging coming out of the briefing room, you'll know something bad is about to happen," Psaki said.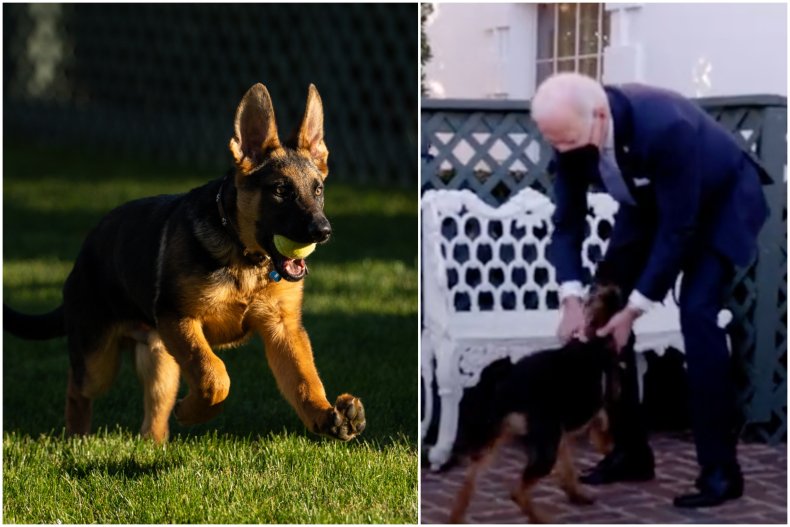 Update 12/21/21, 12:30 p.m. ET: This article has been updated with a White House response.