Joe Biden Will Hold Regular Addresses Following Tradition of FDR's Fireside Chats
President Joe Biden is bringing back weekly presidential addresses in the tradition of President Franklin D. Roosevelt's fireside chats.
White House press secretary Jen Psaki told reporters on Friday that it was part of an effort for the president to communicate directly with Americans.
"There is a time-honored tradition in the country of hearing from the president in this way, from FDR's fireside chats to Ronald Reagan establishing the weekly presidential radio address," Psaki told reporters Friday.
The weekly radio address eventually led to an online video version, but the practice lapsed during former President Donald Trump's administration.
Psaki said Biden would continue the tradition, but that his weekly address would come in a variety of forms.
Biden's inaugural "weekly conversation" saw him talk to Michele Voelkert, a California woman who was laid off because of the coronavirus pandemic.
The White House posted a two-and-a-half-minute video on Twitter and YouTube that included clips of Biden's phone call with Voelkert on Saturday.
"Last year, Michele lost her job because of the pandemic. I recently gave her a call to hear her story and discuss how my American Rescue Plan will help families like hers," Biden tweeted alongside the video.
In the video, Voelkert explained that she had struggled to find work since losing her job in July last year. She wrote Biden a letter explaining how she felt, which he read before calling her.
"It's been a tough time as far as trying to find work," she told Biden during the call.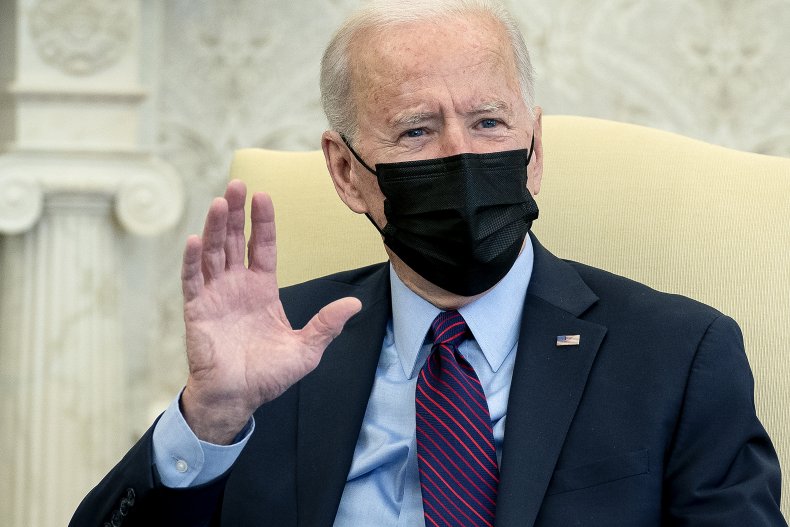 The president, who spoke from the Oval Office, told her: "Working is part of who you are. Like my dad used to say, 'A job is about a lot more than a paycheck. It's about your dignity, it's about your respect, it's about your place in the community.'"
He added: "I've been saying a long time, the idea that we think we can keep businesses open and moving and thriving without dealing with this pandemic is just a nonstarter."
He highlighted how his $1.9 trillion coronavirus relief plan, which calls for $1,400 stimulus checks, would provide "emergency relief to people who are in desperate need now."
"It was the opportunity of the lifetime," Voelkert, of Roseville, told The Sacramento Bee about her call with the president. "I'm still riding high."
Voelkert said the call with Biden was not scripted. "It was just him and I having a conversation, you know, just very warm," she said.