Joe Biden Will Receive COVID-19 Vaccine on TV Early Next Week
On Wednesday, President-elect Joe Biden told reporters that he will receive a COVID-19 vaccination on television as early as next week. He'll do it to reassure Americans to get vaccinated while encouraging them to make other collective efforts to slow the pandemic's continued spread.
"I don't want to get ahead of the line, but I want to make sure we demonstrate to the American people that it is safe to take," Biden told reporters in Wilmington, Delaware, according to CNN. "When I do it, I'll do it publicly, so you can all witness my getting it done."
Republican Vice President Mike Pence is also planning to receive a vaccination on camera this coming Friday, an administration official told Axios. Pence reportedly wants news networks to broadcast his vaccination live on Friday morning to help maximize the viewing audience.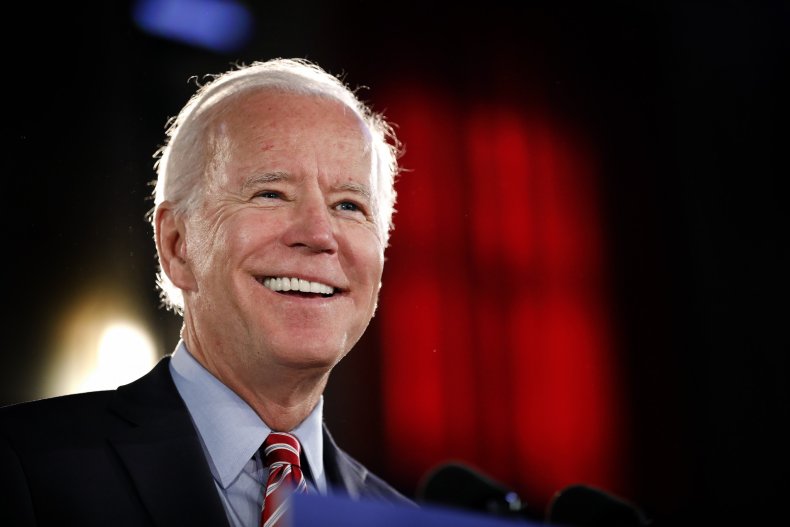 On December 8, four former U.S. presidents Barack Obama, George W. Bush and Bill Clinton also said they'd be willing to be vaccinated in a public setting or on camera to help assure the public that it can be trusted.
In response, Biden said he'd be willing to join the former presidents.
"You know as well as I do, people have lost faith in the ability of the vaccine to work," Biden told a CNN reporter. "It matters what a president and vice president do. I think my three predecessors have set the model as to what should be done."
Similarly, Dr. Anthony Fauci, director of the National Institute of Allergy and Infectious Diseases, also said he'd be "more than happy" to take a COVID vaccine publicly to help highlight its safety following its approval by the Food and Drug Administration.
A November Gallup poll showed that 42 percent of U.S. adults would refuse a COVID-19 vaccine even if it was immediately available and free.
Epidemiologists estimate that 70 percent of the population will need to develop immunity in order to end the pandemic, whether through vaccinations or other means, according to Science Magazine.
People adverse to receiving vaccines often fear negative health effects, feel suspicious of medical authorities or feel they haven't had their concerns addressed by medical authorities.
Heidi Larson, director of the Vaccine Confidence Project at the London School of Hygiene and Tropical Medicine, told Nature.com that the pro-vaccine community must do a better job of reaching out to anti-vaccination communities to be "responsive to the narratives that are out there among the undecided."
She believes anti-vaccination advocates use personalized, emotive messages that appeal to people's empathy ("Do you love your children?") rather than fear ("Vaccines will kill you"). The pro-vaccination movement must do the same, using videos and first-person testimonies that appeal to emotions rather than just share medical facts.
"We need to get better at storytelling," Noel Brewer, a behavioral scientist at the University of North Carolina at Chapel Hill, told Nature. "We need to carry positive stories and also negative stories about the harms of not vaccinating."